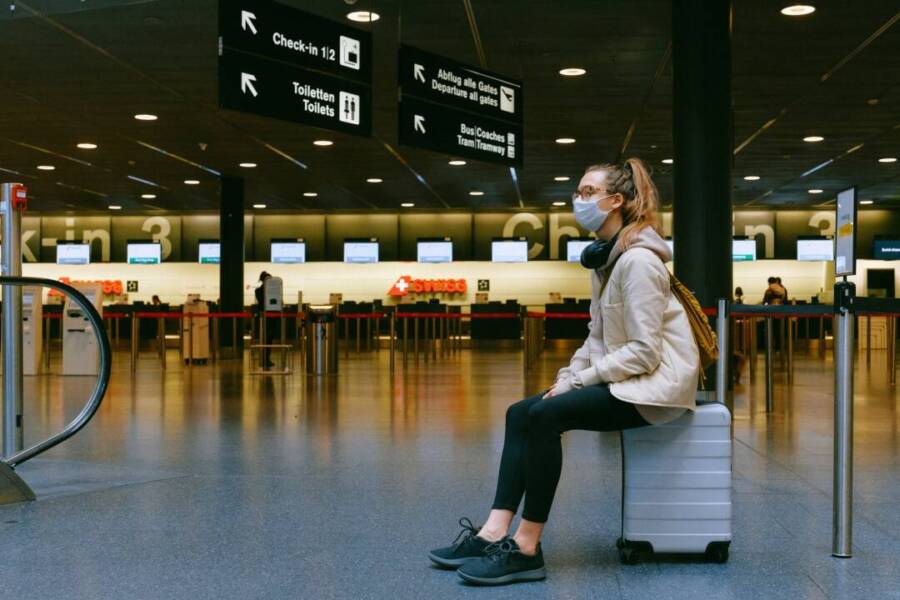 Canadian Airports In "Scary" Situation and Need Immediate Help, Industry Group Says
November 24, 2020 Admin
The Canadian government has yet to hold bailout talks with Canadian airports, and the situation is getting scary, according to the Canadian Airports Council.
Faced with a passenger volume that remains at a historic low and the maintenance, for the foreseeable future, of the restrictions imposed on travel, Canada's airports have reiterated to the federal government the urgency of immediate financial support .
In October 2020, passenger volume was 85.5 percent lower than in the same month the year before. More specifically, there is a decrease of 79.2 percent for domestic flights, 95.9 percent for American travellers and 91.3 percent for international flights. This is a trend that has been going on for eight months now. Since April, passenger volume is down 90 percent compared to the same period last year.
Unlike many other countries, the majority of Canadian airports are not subsidized by the government. They therefore depend on the income generated by air passenger transport. All services offered, including passenger facilitation, operations, and emergency services such as firefighting and humanitarian aid, are paid for by users. However, deprived of these users and therefore of income, the system collapsed.
"Honestly, the data is scary," said Daniel-Robert Gooch, president of the Canadian Airports Council. Our best month – and to say the least – was September, when the drop in passenger volume was "only" 85.2 percent. "
Despite the government's public statements about the importance of the airline industry to Canadians, its only direct intervention to help airports to date has been limited to some support in the form of a wage subsidy and cancellation, until " at the end of 2020, land rents imposed at 22 airports. While these measures have certainly brought some relief, they are not enough to solve a problem of this magnitude. The government's commitment, during the Speech from the Throne, to support regional links as well as tourism was encouraging, as was the subsequent statement by Transport Minister Marc Garneau regarding the establishment of a sector aid.
While we are certainly happy to see that the government intends to act, no timetable for initiating discussions has yet been established, and airports are running out of options.
"The health and safety of passengers and employees remains our number one priority, without exceptions or compromises," Gooch said. Also, despite their financial difficulties, the airports maintain their operations, their emergency services and the application of health and safety protocols, despite the absence of passengers and the gradual cancellation of important routes. regional. If the government does not step in now to support these national assets, the consequences could be severe, not only for passengers, but also for communities. "
The airline industry is essential to a country's economy, something that governments of other countries have recognized by providing total financial assistance of $ 150 billion to their airports and airlines. However, the fact that Canada takes so long to act only increases the risk that our sector, when restrictions on COVID-19 are relaxed, will take too long to get back on its feet.
"We are grateful for all the government has done to protect Canadians and our businesses, and we appreciate the incredible pressure the current situation has placed," said Gooch. The fact remains that, apart from the Canada Emergency Wage Subsidy, other federal government assistance programs do not benefit airports. Without additional intervention, the impacts of the pandemic will be felt for a very long time. Our sector operates in a highly competitive environment and has very few options to avoid having to make difficult choices that will affect the services offered by airports, limit access to regions and hinder tourism and trade. "
The Canadian Airports Council calls on the government to take action by:
Establishing a coherent and globally harmonized national program in airports to reduce or eliminate the imposed quarantine period and restore consumer confidence in air transport.
Extending a several-year moratorium on rents granted to the eight busiest private airports, until activities resume.
Eliminating rents imposed on 14 small airports that have never been able to generate more than $ 15 million in revenue for the government.
Providing interest-free loans or direct operational support to airports.
Increasing the funding of the Airport Capital Assistance Program (ACAP) to very small airports to $ 95 million annually for a period of at least five years.
Creating a new source of funding for airports not eligible for ACAP, in order to maintain safe infrastructure, pay COVID-19 adaptation costs and adhere to new federal rules whose expected costs will exceed the $ 350 million.
About the Author