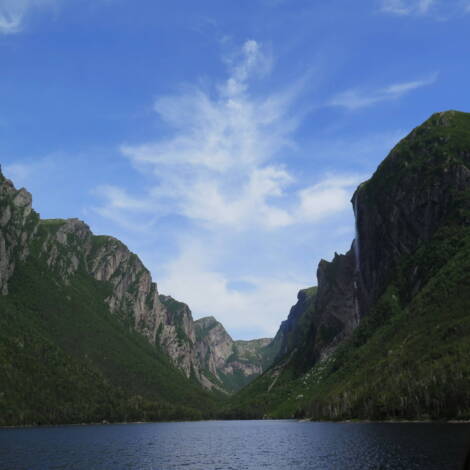 Western Newfoundland Tourism Gets Financial Shot in the Arm
November 28, 2020 Admin
CBC – The federal and Newfoundland governments have partnered to distribute a chunk of money to promote tourism on the west coast of the province.
The $330,000 will go to the Gros Morne Co-operating Association —  a non-profit volunteer organization that works with Gros Morne National Park to support protection, preservation and interpretation of the park's heritage.
The cash influx will be used to boost tourism for when the COVID-19 pandemic is over, and tourists are free to travel to and from the province once again. 
Continue Reading CBC story
Gros Morne National Park is one of the top places in Canada for hiking. Canadian Travel News editor-in-chief Jim Byers also highly recommends a boat ride on Western Brook Pond, which offers tremendous, fjord-like views of the towering mountains.
A night in Rocky Harbour and some time poking around Norris Point and Woody Point also are tough to beat. A kayak ride around Bonne Bay is a great way to enjoy the area, too. And don't miss the short drive to scenic Trout River, a small but lovely seaside village.
About the Author