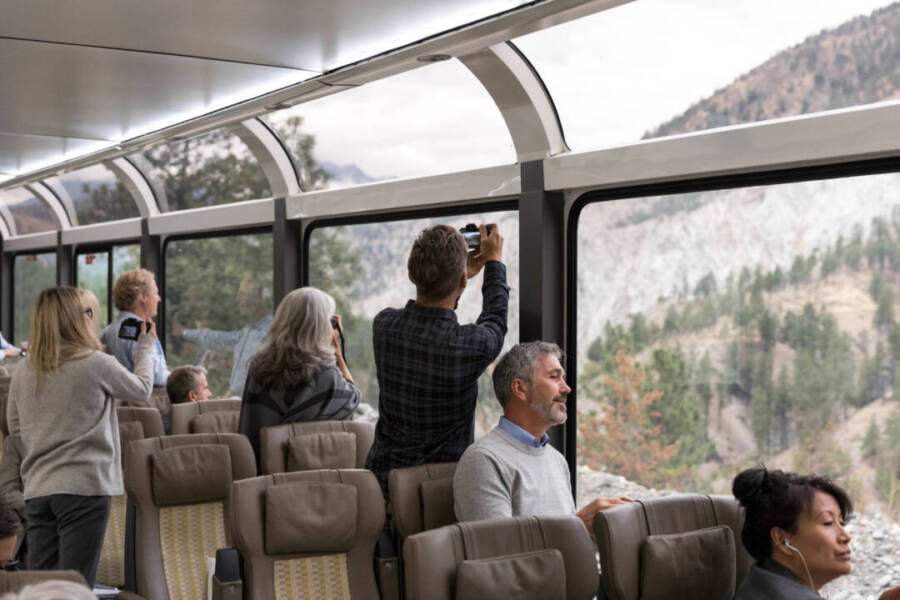 Rocky Mountaineer Expanding Into Rugged Southwest USA Next Year
November 30, 2020 Admin
Rocky Mountaineer has announced its luxury train journey is coming to the Southwest United States in 2021.
Available for booking beginning in October, the all-American Rocky Mountaineer train journey will take passengers through some of the most scenic U.S. landscapes between Denver, Colorado and Moab, Utah — making Rocky Mountaineer the first passenger train to take guests directly to Moab.
As the world's largest privately owned passenger rail service, the Rocky Mountaineer brings its inaugural U.S. train journey to market with all of the key offerings that make the brand best-in-class in Canada: award-winning on-board service, a local-inspired signature culinary experience, luxury all-inclusive packages, and oversized glass-dome windows to take in the spectacular scenery.
Taking into consideration evolving travel restrictions, Rocky Mountaineer is making it easier and more flexible than ever to book the new route in advance, with only a $25 USD refundable deposit. Trains are also equipped with high-end air filtration systems in tandem with extensive health screening and disinfecting protocols, so guests can be confident and comfortable during their journey.
At a Glance:
Timing: August 2021 will kick off the new route preview season, with 40 departures across 10 weeks from August to October 2021, before launching a full five-month season schedule for 2022 and beyond.
Itinerary: The route is a two-day train journey between Denver, Colorado, and Moab, Utah, with an overnight stay in Glenwood Springs, Colorado.
Accommodations: Rocky Mountaineer works with local hotels and tour operators to curate custom vacation packages that feature tours, activities, and stays in Denver and Moab, so guests can experience even more of the region.
Culinary experience: Rocky Mountaineer offers a one-of-a-kind culinary experience as guests dine on regional cuisine while dramatic scenery unfolds next to them. Guests will enjoy a welcome aboard toast, premium meals, canape service, and signature beverages, which feature local ingredients.
Price: Packages start at $1,250 USD plus tax per person
About the Author