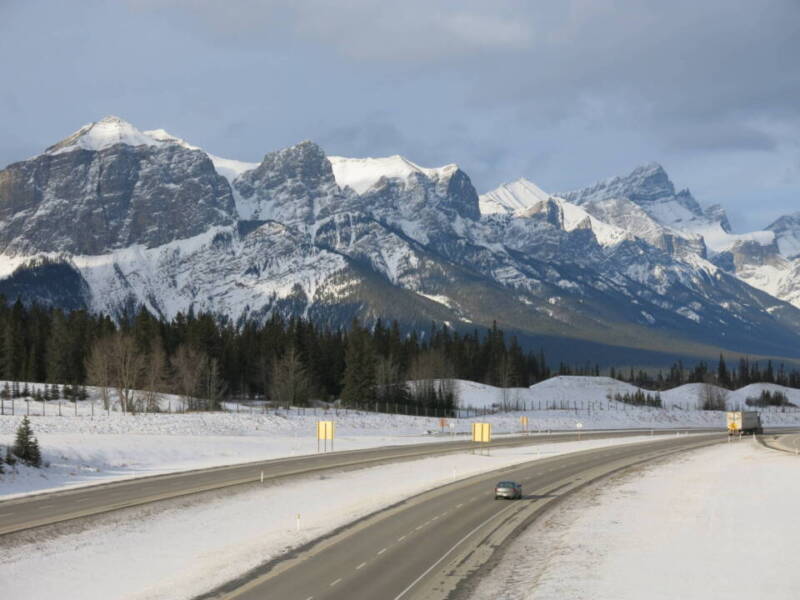 Alberta In Winter: Majestic Mountains And Glorious Sunshine
December 2, 2020 Jim Byers
The Trans-Canada Highway rises slowly as you leave Calgary. On a slightly hazy day, the mountains are just a promise of glory to come, with the odd glimpse of something gauzy and powerful in the distance.
You climb slowly past rolling hills and fields dotted with giant bales of hay and small ranch homes. I find myself humming Ian Tyson's legendary song "Four Strong Winds," where he talks about going out to Alberta, where the weather's good in the fall.
Almost before you know it, the distant, craggy peaks and thundering rocks and sheets of pure white snow and ice are right outside your car. And it's nothing short of magic.
By the time you get to the turnoff for Kananaskis, the mountains are all around you; hemming you in and daring you to take your eye off the road and try to drink in their majesty with a split-second glimpse.
Millions of words have been spilled about the drive from Jasper to Banff. Not nearly enough have been written about the drive from Kananaskis to Banff.
I was out here six or seven years ago in the summer, and it was breathtaking. But it's even better in the winter, when the shadows dance on the snow and the light suddenly changes and reveals a solitary stand of what look like tiny evergreens huddled together on the edge of a sheer cliff face.
If you head up past Kananaskis towards Banff, you'll see signs for Mt. Lougheed on your left. Do not keep going. Instead, pull off at a hotel-rest-stop-gas-station area called Dead Man's Flats and follow the signs for the viewing area. You'll cross back over the highway and drive maybe two kilometres up a small hill to a small parking lot near a resort.
And there you'll find absolutely glorious views of this jagged, wind-whipped and snow-cracked mountain rising up to the heavens.
The mountains in Canmore are just as majestic as those in Banff. The latter has Cascade Mountain, that monolithic beast that rises directly behind the town's northeast edge and provides great photos. Other mountains nearby are impressive, including Mount Rundle, and the views from the top of the Sulphur Mountain Gondola are world-class.
But the mountain views in Canmore are just as impressive, if not more so. The Three Sisters are a grouping of rocks that jut out into the sky; all with distinct personalities. Some call them Faith, Hope and Charity or Big Sister, Middle Sister and Little Sister. I call them breathtaking.
Ditto for Mount Rundle, a giant slab that runs through the valley and peers down on Canmore from the west. The rock faces twist and turn and poke out at odd angles, a massive testament to nature's power.
You can get great views of the Three Sisters from Silvertip Golf Course on the east side of Canmore. Or pull over at a very small turnoff on the Trans Canada Highway just north of Canmore when you're going from Banff to Canmore. You can look out across the Bow River Valley and gaze up at Mt. Rundle's various peaks and soak in the view.
About the Author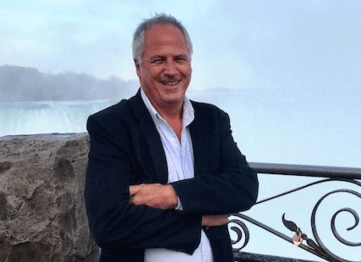 Jim Byers was travel editor for five years at the Toronto Star, which has the largest travel section in North America. "Canada's Travel Guy" is a sought-after expert in the industry and has recently published his first e-book "Ontario Escapes, 19: Places to Visit Right Now."  Jim also serves as Senior Editorial Director for TravelPulse Canada.