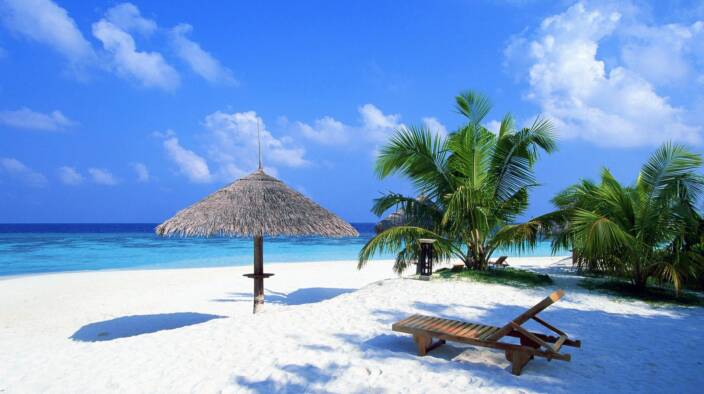 Bad News For Sun Destinations: Canadians Staying Home This Winter
December 3, 2020 Admin
This is not surprising. But it's very troubling and potentially quite harmful to workers and businesses in the Caribbean, Florida, Mexico and other sun destinations.
A new study by Ottawa-based Abacus Data finds that 20% of Canadians usually escape to warm destinations during our chilly winters. The survey finds that only 3% of Canadians plan to do so this winter.
That's a drop of 85%, from roughly 7.5 million Canadian snowbirds to just 1.1 million.
That will almost certainly mean far fewer dollars for local economies in places like Jamaica, Orlando, Cancun, Cuba, Hawaii, and other sun destinations, which means less money in the pockets of locals who work in the tourism and hospitality industry and rely on visitors to feed their families and keep a roof over their heads.
Hotel jobs are often low to moderate income, which means they employ many vulnerable members of society.
It sounds like a tough situation for folks down south, but Jill Wykes, Editor of SnowbirdAdvisor.ca, says her company's data shows things are more promising.
Wykes said a survey they undertook recently found that 30% of Canadian snowbirds intend to fly south this winter, or already have departed. Roughly 44% said they would definitely not go, while others were undecided.
"Having said that, my personal opinion is that the landscape both here and in the U.S. is changing quickly when it comes to COVID and this influences people's decisions. Deciding to go as a snowbird is not the same as for a tourist on a one week vacation.  Many snowbirds feel they can isolated and protect themselves just as well at their winter homes as here in Canada," she said.
"From my background in the travel industry working for tour operators and retail, we found that the weather was always a factor in people's decisions….when you add in the pandemic, of course things are even more difficult to predict but a few weeks of snowstorms and freezing temperatures might see a lot more people going for their one and two week vacations in the January to March period.
"Add to that the good prices and free travel insurance offered by several companies.  So we will see once we get into January whether people decide to travel for a week or two ……..especially younger people who feel less vulnerable than older people like snowbirds.  
"Also if the quarantine requirements are reduced or eliminated, that will also make a difference for shorter vacations," she said.
If Canadians do go south in fewer numbers, it would mean less business for Canadian-based airlines, which have already been devastated by a massive drop in traffic over the last nine months and face what could be a bleak winter, to boot.
Of course, this also could mean more opportunities for Canadian tourism operators to cash in on travellers' reluctance to leave Canada for foreign lands. There's been talk of a boon in travel to relatively balmy British Columbia this year, with some snowbirds choosing to spend the winter near Vancouver or Victoria rather than driving to Florida or Arizona.
The Globus Family of Brands today announced two new tours of Canada; one in B.C. and another in Alberta. That, no doubt, is good news for the Canadian tourism industry.
Omega Tours also has launched Canadian trips and experiences. They set me up on a wonderful helicopter ride over the 1,000 Islands earlier this year.
The Abacus survey was done nationally from November 16 to 24.
About the Author
2 responses to "Bad News For Sun Destinations: Canadians Staying Home This Winter"