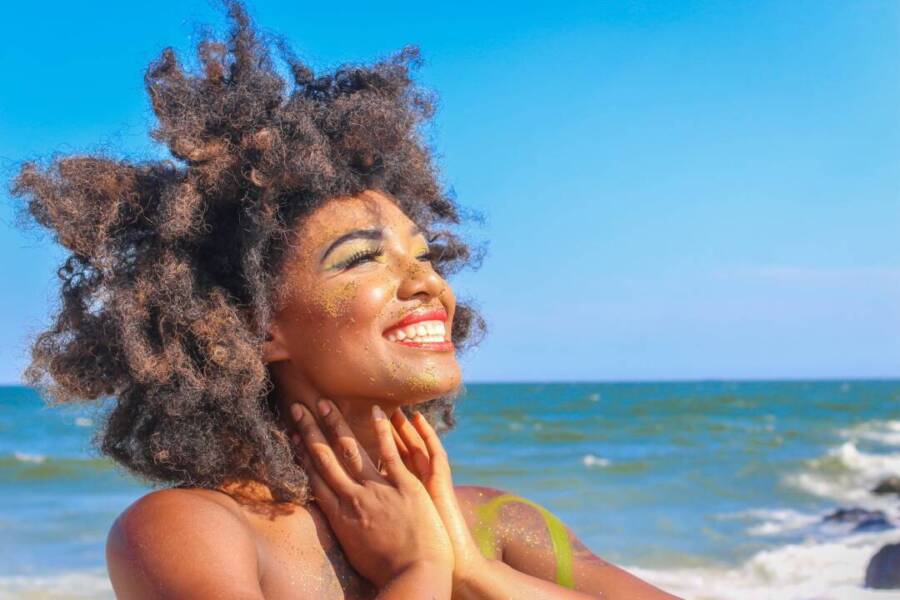 Jim Byers' Travel Blog: Vaccine News Has Tourism Folks Whistling a Happy Tune
December 4, 2020 Jim Byers
I know it's hard to stay positive during this pandemic. I struggle with it a lot.
But there ARE definite signs of optimism, most notably with regard to vaccines.
Great Britain is slated to roll out vaccines, and have Britons roll up their sleeves, starting next week. Russia began giving vaccinations this week. Folks in the U.S. could start getting vaccinated in the next week or two.
We Canadians are a little behind, but it sounds like our most vulnerable citizens and those on the front lines will start getting their jabs in January.
Up to now, our good news has come in dribs and drabs; a hotel re-opening here, an airport COVID-testing program there. Those were nice, and helped provide a spark of positivity. But vaccines are a whole other level of hope.
I've seen headlines that suggest virtually everyone who wants a vaccine in the U.S. will have one by June of 2021. Here in Canada, Prime Minister Justin Trudeau has been more cautious and suggested Canadians will all be vaccinated (those that want one, and why you wouldn't I have no idea) by September of next year.
And that, my friends, is amazing news, especially when many experts last spring were suggesting a vaccine could be years away. That may have been based on years of experience, but the fact is that several companies around the world appear to have put their whiz kids to work on triple overtime and we now have at least two vaccines ready for release in the coming days.
I don't think it will be enough to get Canadians or Americans flying to Cuba or Curaco in January, when many snowbirds start heading south. And it may not spark big family reunions in Whistler or Halifax or Muskoka just yet. But the thinking in the industry seems to be that we should start turning the corner by early spring, and that could help folks in a number of tourism-dependent regions of the world.
"I think the vaccines will have an impact because, yes, people want to hang onto hope; they want something to look forward to," said Stephanie Bishop, managing director at the Globus Family of Brands in Canada, which includes Globus tours, Avalon Waterways and other companies. "I doubt people will start booking trips in the following three months but I think things will get going once people see it (a vaccine) is real.
"Once people start seeing it they'll be encouraged and have more confidence. Some will book, there's no doubt about it."
Bishop also noted that a cold Canadian winter sometimes has a way of making people feel differently about travel.
"It's like the old days, we'd have a big sow storm and it would wreak havoc in every call centre. Everyone would say, 'I have to leave NOW.'"
Bishop said there's already been an increase in calls to Globus companies in the last few days.
"It will be a year (of the pandemic) very soon. A lot of people didn't have a March Break this year and couldn't go away in the summer. So I think vaccines will be a huge shot in the arm.
"Maybe what we need is the perfect storm; a big dump of snow and vaccines," she said with a laugh.
Randy Parker, director of sales for the Maui Convention and Visitors Bureau, said Maui received a huge rush of visitors when the island re-opened for tourism October 15.
"If that's any indication of what will happen when the vaccine hits the general population, I think we have a lot of pent-up demand. I think once the vaccine gets into the general public we're going to see probably a lot more visitors."
Speaking at a US Travel webinar the other day, Adam Sacks, president and CEO of a well-known company called Tourism Economics, said that vaccinations for a large portion of the US by the second quarter of next year would set the stage for "a strong leisure travel summer" in 2021.
Sacks said he thinks business and group travel will take longer to recover.
"There's no question that leisure travel will lead the recovery," he said, adding that leisure travel could get back to pre-pandemic levels by 2022.
Sacks said he expects things will be "very difficult" over the next few months, but that the world will start to look "a whole lot more normal" by the third quarter of next year.
(On a side note, Sacks said he thinks higher-income households, perhaps those that weathered the pandemic storm better than others, will be the first folks out of the starting blocks. That makes sense to me, but I also think families who live in far corners of Canada or the world will be dying to get together at a cottage or villa. If you think Muskoka and Kelowna and Banff were busy this past summer, you ain't seen nothing yet.)
One part of the tourism and travel industry, the cruise lines, are especially eager for signs of good news. Most lines have cancelled most of their trips into the first couple months of 2021, which means a suspension of nearly a full year. You can hardly blame them if they jump on news of a vaccine heading our way.
"While we currently remain on pause in the U.S., we believe there is a pent-up demand for cruising and travel. The vaccine is welcome news for everyone, especially our guests and those of us in the travel industry," said Roger Frizzell, Senior Vice President and Chief Communications Officer at Carnival Corporation. "Certainly there remains a high degree of excitement and enthusiasm among our guests about cruising — and news of a vaccine adds even further to the anticipation."
"I think all it does is continue to be a positive for all of us in the entire hospitality space, because it means with every new announcement and every new step that … there's more consumer confidence to go along with it," said Katina Athanasiou, Chief Sales Officer, Norwegian Cruise Line. "I think it's definitely a positive step in the right direction.
"This doesn't mean you have to step on a flight tomorrow or do something immediate if people aren't ready, but it gets people emotionally back to that comfort and confidence," she said.
About the Author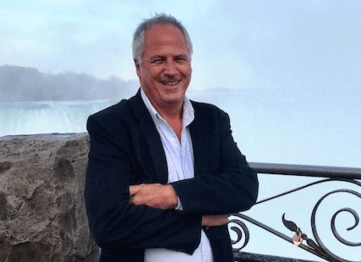 Jim Byers was travel editor for five years at the Toronto Star, which has the largest travel section in North America. "Canada's Travel Guy" is a sought-after expert in the industry and has recently published his first e-book "Ontario Escapes, 19: Places to Visit Right Now."  Jim also serves as Senior Editorial Director for TravelPulse Canada.