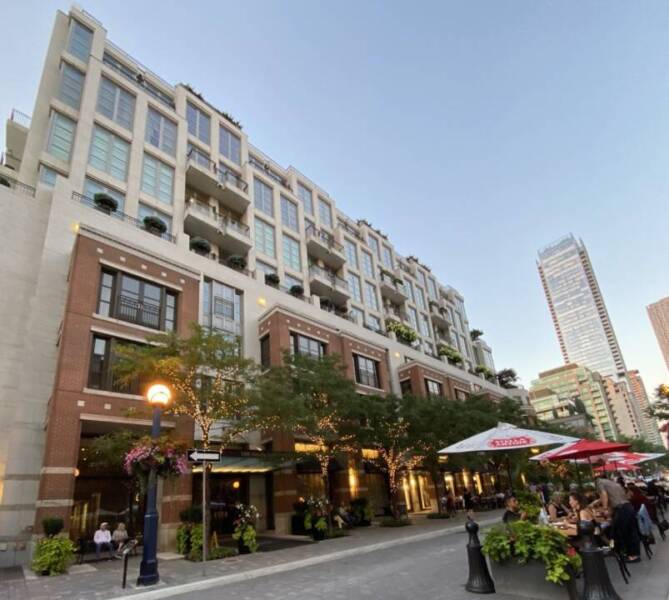 New Hotel Health and Safety System Helps Guests Make Informed Decisions
December 5, 2020 Jim Byers
I was talking with a top travel agent a few months ago and the topic got around to hotel safety.
"Cleanliness is the new marble bathroom," she said.
It's a great point. I've seen a number of surveys in the past six months about people's willingness to stay in a hotel (something most of us took for granted until March of this year). All of the surveys I've checked out suggest that hotel cleanliness and safety are far and away the most important issues in a would-be traveller's mind these days.
Many hotel chains have set up their own cleaning programs. Marriott has something it calls a Global Cleanliness Council.
Now there's another way to gauge a hotel's commitment to health and safety.
Forbes Travel Guide and Sharecare (a digital health care company whose investors include Oprah Winfrey and Dr. Mehmet Oz) announced the first hotels in the world to successfully become Sharecare Health Security VERIFIED® with Forbes Travel Guide.
It's a mouthful, for sure. But it could help consumers make informed decisions about their hotels.
The only Canadian property on the list for now is The Hazelton Hotel, a luxurious and beautiful property located in Toronto's trendy Yorkville district.
"The Forbes Travel Guide badge signals a hotel's compliance with more than 360 expert-validated best practices, addressing the critical need to restore confidence with guests and travel planners in the age of COVID-19 and beyond," Hazelton Managing Director Hani Roustom told Canadian Travel News. "This announcement comes on the heels of Internova Travel Group selecting Sharecare and Forbes Travel Guide to validate the procedures and protocols at more than 50,000 hotels booked through its systems."
"For us at the hotel, this certification and inclusion in the Sharecare Health Security VERIFIED solution with the first 29 leading properties around the globe, reconfirms the strong commitment that we had and from day one of the pandemic to the safety and well-being of our guests and colleagues alike, all outlined in our protocols and our 8 Point Safety plan (https://thehazeltonhotel.com/covid-19/ ) . we are pleased to have been included in this initial process," Roustom said.
"Addressing the critical need to establish confidence with guests and travel planners in the age of COVID-19 and beyond, Sharecare's health security verification comes with an easily identifiable "seal of approval" – the Sharecare Health Security VERIFIED® with Forbes Travel Guide badge – for hotels to display on their official websites and on-property," Forbes/Sharecare officials said in a press release.
"Restoring guest confidence is a critical objective for the entire global hospitality industry, especially hotels and resorts," said Filip Boyen, CEO of Forbes Travel Guide. "To their credit, hotels have invested heavily in setting up health safety procedures, but they have placed the burden of assessing their programs – and assuring individual properties are following them – onto the guest or travel advisor.
"This conflicts with the guiding principles of hospitality, not to mention the carefree joys of travel. By earning the VERIFIED® badge, hotels now have a credible way to broadcast that they are following comprehensive, consistent procedures to heighten health security, certified by a third party."
Going far beyond basic facility standards and establishing a consistent global baseline for health security, Sharecare's solution requires that hotels verify their health protocols on an ongoing basis across more than 360 expert-validated standards, including health and hygiene protocols, cleaning products and procedures, ventilation, physical distancing, the guest experience, and health safety communication with guests and employees.
Additionally, participating hotels have the option to track daily employee virus screening results and provide relevant tools for guests and visitors including clinically validated health screeners and information and updates on that facility's guidelines.
Here's a full list of hotels in the program:
For more information about restoring guest confidence through Sharecare's health security verification, please visit: www.forbestravelguide.com/health.
About the Author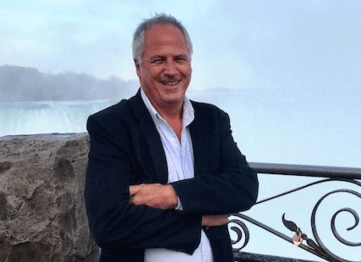 Jim Byers was travel editor for five years at the Toronto Star, which has the largest travel section in North America. "Canada's Travel Guy" is a sought-after expert in the industry and has recently published his first e-book "Ontario Escapes, 19: Places to Visit Right Now."  Jim also serves as Senior Editorial Director for TravelPulse Canada.