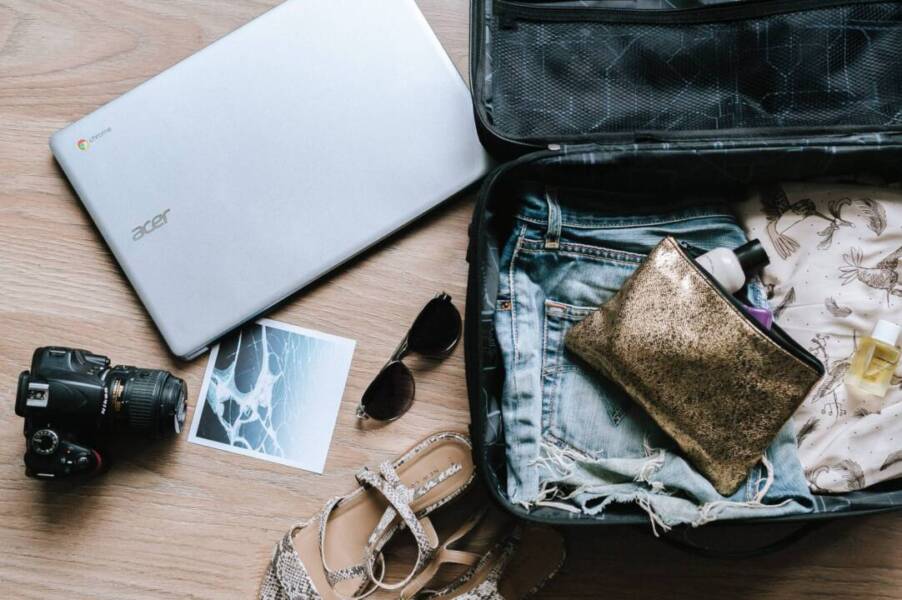 How the Travel Industry Works: Travel Agents
December 8, 2020 Marsha Mowers
Canadian Travel News has started a new series that aims to help consumers understand why things happen the way they do in the travel industry. We hope you enjoy this edition of exploring the world of travel agents.
There's been a lot of discussion about travel agents over the past few months in the media as news of cancelled trips due to COVID seemed to happen by the hour. We thought we should take a few moments to help breakdown why using a travel agent has so many benefits, especially after we emerge from the pandemic.
First it's important to have a brief understanding of how the travel industry works.
A Topline Overview
Tour operators like Air Canada Vacations, Sunwing, WestJet Vacations and Transat spend an enormous amount of time and money educating travel agents on their available hotels, flights, packages (referred to as "product" in the industry). They all hold regular trainings designed to educate the travel agent so they are better prepared to help their clients. They also all do FAM trips – short for "familiarization trips" – where agents embark on a tour of the destination and resorts so that agents can provide first-hand knowledge to their clients.
You may think you of travel agents as a luxury versus a must-have. While some may charge clients a small processing fee, the bulk of their income comes from commissions paid by the airline and tour operators.
For example, if you book a vacation with Air Canada Vacations, your travel agent receives a commission from them. That commission covers everything they do for you.
In ideal situations, it's more of the sitting down to explore your options, booking of travel, making sure you have all the necessary documents for arrival etc. But in crazy times such as this pandemic, they also help you navigate your refunds, future travel credits (called FTC's in the industry) and rescheduling of your vacation.
Why Travel Agents are Crucial
"If something goes wrong, a travel agent will move heaven and earth to make it right," explains David Harris, President Ensemble Travel. "That's what makes them different from a big, impersonal, behemoth online travel agent. A client's travel is incredibly personal for them, and so it's personal to agents."
"In today's crazy Covid, world the importance of having a Travel Advisor that you trust is more important than ever," explains Travel Agent Tammi Ruffini, Envision Travel – Nexion Canada.
"We have been the ones on the phone for hours getting our clients reservations cancelled, changed, refunded, credit vouchers and so much more while our clients could concentrate on keeping their family safe during these changing times."
For the most part, commissions are paid to the agent at time of travel of their clients (there are some exceptions to this with agencies who pay their agents commission at time of booking). In the case with the COVID pandemic, this is where it really hurt agents.
They continue to do all the work for you, the traveler, because you are their client and they have made the booking. But since you're not travelling, they don't get paid. And what is worse, in the cases where the agents were paid at the time of booking by their agency, those commissions were recalled. This is why agents are asking for change within the industry.
"Moving forward a good Travel Advisor is just as important as before, if not more, in that we are keeping up with travel restrictions and requirements, which not only can save a client's vacation but save them time and money," says Ruffini.
"While having a Travel Advisor does not cost you any more than booking online, it really is the best option to ensure that you have the proper information and someone who will have your back should something go wrong"
How to Find a Registered Agent Near You
Consumers can find a travel agent near them via the ACTA (Association of Canadian Travel Agencies) website. President Wendy Paradis says using a travel agent is more important now than ever.
"During the pandemic with Global travel advisories and policies continuously evolving, travel agents have access to up to date information from governments and airlines, hoteliers, etc. They save you hours of research," says Paradis."
"Travel Agents add a human element to your travel plans, and they are with you every step of the way, should you require assistance before you go, while you're away or after you return."
About the Author
Marsha Mowers made the move to editorial side of travel after many years working in destination marketing where she represented places such as NYC and Las Vegas. Her experience on "both sides" of the industry has put her in a unique position to provide valuable context to both readers and trade partners. Marsha also serves as Director of Content for TravelPulse Canada