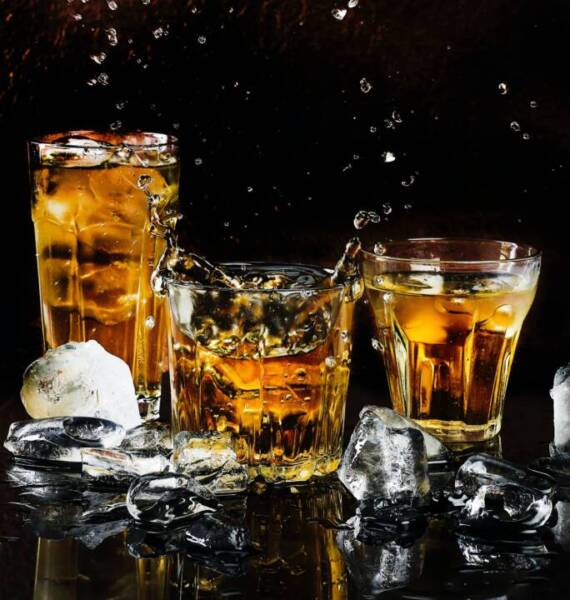 Bourbon and Whiskey: A Spirited Look at Some Great U.S. Distilleries
December 10, 2020 Jim Byers
Bourbon is undoubtedly the quintessential American spirit: a bold and powerful whiskey that is beloved the world over.
Of course, there's also Tennessee whiskey, which is similar but different. And just as beloved.
The folks from Brand USA, which promotes US tourism in Canada and around the world, took media on a tour of several great distilleries in a Wednesday afternoon (hiccup) virtual tour and tasting that included Jack Daniels Tennessee Whiskey, Buffalo Trace bourbon in Kentucky, and Whiskey Wright, which is based in Waynesboro, Virginia.
Jack Daniels is, of course, a household name and a long-time favourite of the late Frank Sinatra. It's made in the small town of Lynchburg, Tennessee, about an hour south of Nashville. Master distiller Chris Fletcher, who was appointed to the post in October of this year, is one of only a handful of individuals to have held the master distiller title in the history of Jack Daniels, which is named after a real person and which began production in 1866; right after the ending of the American Civil War.
Fletcher said visitors can take tours of the facility and, of course, sample the product (even though Lynchburg is in a dry county of Tennessee, with no bars).
"We're a little hard to find," he said with a smile. "There's no freeways near here so bring your phone or use your GPS."
Jack Daniels is famous for its Tennessee whiskey, but they also make rye and flavoured whiskeys.
One fun thing to do is take in a meal at Miss Mary Bobo's restaurant, which specializes in southern food such as fried chicken.
Fletcher said there are 30 distilleries on the Tennessee whiskey trail.
He also said Canada is one of the top five export markets in the world for Jack Daniels.
Chef Edwin Wright made a name for himself when he started adding smoke flavours to their whiskey using local cherrywood. They now make vodka, gin, brandy and other spirits.
Wright says he's a big outdoors guy and loves the apple orchards of Virginia and a drive along the Blue Ridge Parkway for amazing scenery.
In 2014, Virginia passed a law allowing bartenders to infuse spirits in-house.
"I took it to mean you could infuse with anything you wanted," Wright explains. "I started using smoked cherrywood, maple, applewood, and hickory woods."
His unique flavour profiles captured attention and accolades and now Chef Wright aspires to become one of the few African-American distillers to bring his product to an international audience.
Also on the call was Harlen Wheatley from Buffalo Trace Distillery in| Frankfort, Kentucky.
Established more than 200 years ago, Buffalo Trace is said to be the oldest continually operating distillery in the U.S. It's also regarded as the world's most award-winning distillery.
You can buy their bourbon at most liquor stores in Canada, as is the case for Jack Daniels.
Wheatley was named Master Distiller in 2005, becoming the legendary distillery's sixth Master Distiller since the Civil War. Harlen is a lifelong resident of Kentucky and four-time James Beard Award nominee. Very impressive.
Wheatley said the facility, which is just 20 minutes from the airport in Lexington, Kentucky, is undergoing a major expansion.
Buffalo Trace also makes rye whiskey in Montreal, cognac in France and other spirits around the world.
There are many types of tours you can take, including Thursday night ghost tours.
Wheatley said it's all about bourbon and spirits at Buffalo Trace.
"We don't make doughnuts or luggage and all those other things."
Tom Garzilli, chief marketing officer for Brand USA, said the U.S. offers an amazingly diverse set of experiences for visitors.
"Canada is always front and centre for us, Canadians want to explore and see new things."
About the Author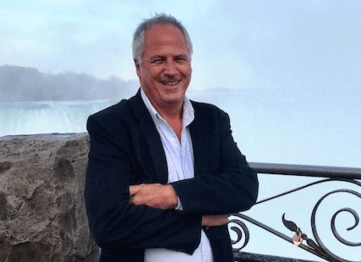 Jim Byers was travel editor for five years at the Toronto Star, which has the largest travel section in North America. "Canada's Travel Guy" is a sought-after expert in the industry and has recently published his first e-book "Ontario Escapes, 19: Places to Visit Right Now."  Jim also serves as Senior Editorial Director for TravelPulse Canada.