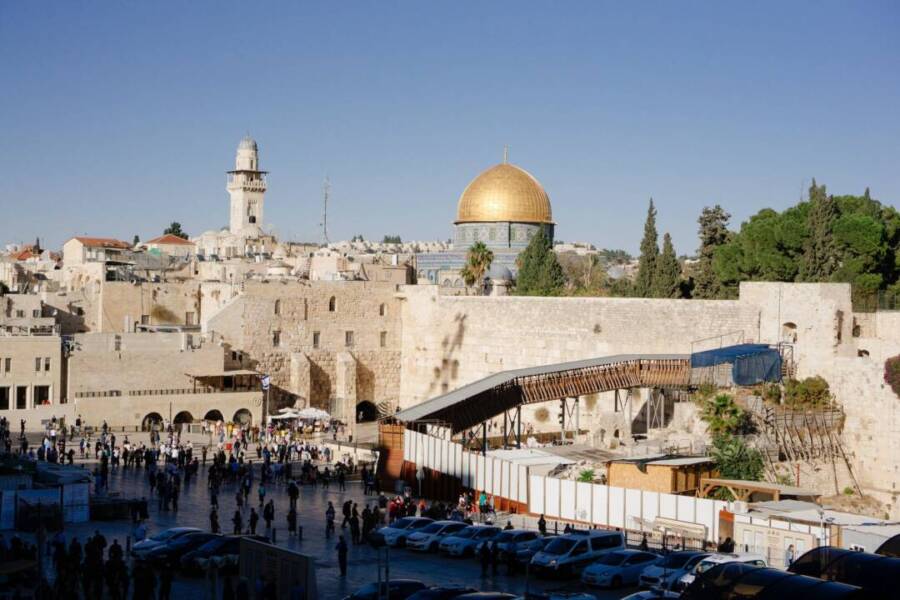 Israel Tourism Offering Free, Personalized Christmas Postcards
December 11, 2020 Admin
Israel is a destination that is filled with a vast amount of religious and holy sites, such as the Church of Holy Sepulcher, Via Dolorosa, Western Wall, Dome of the Rock and much more. Because of this, Israel is an extremely popular destination for travellers during the holiday season. However, because of the pandemic, travellers are unable to visit.
This year, the Israel Ministry of Tourism is celebrating with a bit of Christmas cheer by offering home-bound travellers the opportunity to create a personalized Israel Christmas Postcard to send to friends and family. All users will need to do is fill out the information on this form, provide a picture and pick a background, and the Israel Ministry of Tourism will mail you three copies of your postcard.
Backdrops include Jerusalem, Tel Aviv, Sea of Galilee, the Dead Sea and Nazareth. Please note that cards are limited to the first 300 users who submit.
About the Author