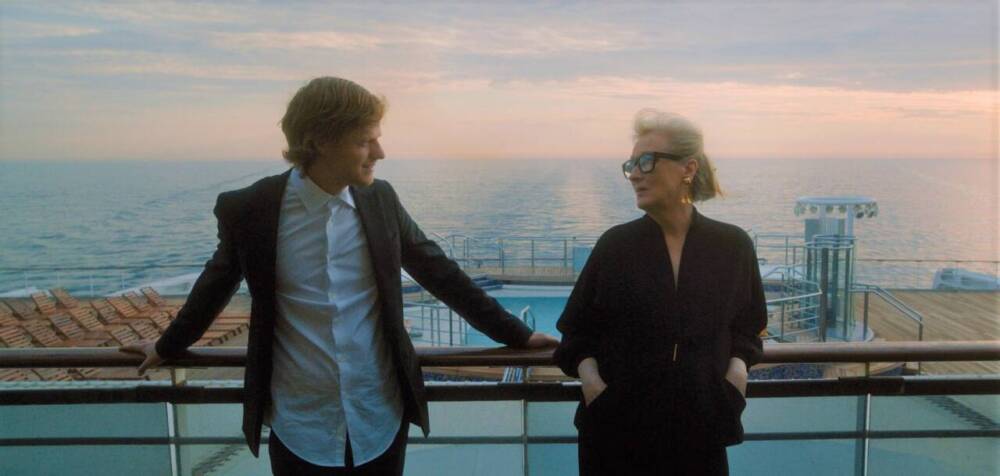 Meryl Streep Queen Mary 2 Movie: A Lift for the Cruise Industry?
December 11, 2020 Jim Byers
Given the way the last nine months have played out for the cruise industry, the timing couldn't be better.
Meryl Streep is starring in a new movie called "Let Them All Talk," (released yesterday on Crave TV in Canada, and also on HBO Max where it's available) that has her playing a writer who has to go from the U.S. to England but doesn't want to fly. Instead, she embarks on a crossing on Cunard's Queen Mary 2.
The movie was directed by star director Steven Soderbergh and was shot on the ship as it made an actual crossing, complete with paying customers.
The film also features Dianne Wiest and Candice Bergen.
It's not going to reverse the fortunes of the cruise industry, which has cancelled most sailings through the end of February, but it might help sell a few tickets, especially for Cunard.
My wife and I took the Queen Mary 2 from England to New York City two years ago and had a truly wonderful time. The ship is a classic old girl and reflects the amazing, colourful history of the Cunard line.
The food was very good, the entertainment fabulous, and the ship itself a wonder of engineering and design. We took cocktail classes, listened to informative chats by experts from Ancestry.com and soaked our bones in warm, bubbling hot tubs in the spa.
There are no stops on the way, but it hardly mattered given the entertainment and the people we met and the numerous places to relax. Best of all, if you go from England to the U.S., you finish up by sailing into New York City at sunrise on your final day, a glorious finish to a marvellous, old-time trip.
Definitely two thumbs up.
I went to look for a publicity shot of the movie and found the main photo we used in this story. I then remembered I had a similar photo with my wife, Barbara, but from a different angle. Just for fun, here's the comparison shot.
About the Author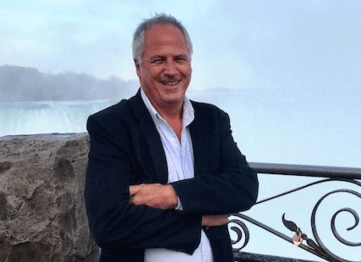 Jim Byers was travel editor for five years at the Toronto Star, which has the largest travel section in North America. "Canada's Travel Guy" is a sought-after expert in the industry and has recently published his first e-book "Ontario Escapes, 19: Places to Visit Right Now."  Jim also serves as Senior Editorial Director for TravelPulse Canada.