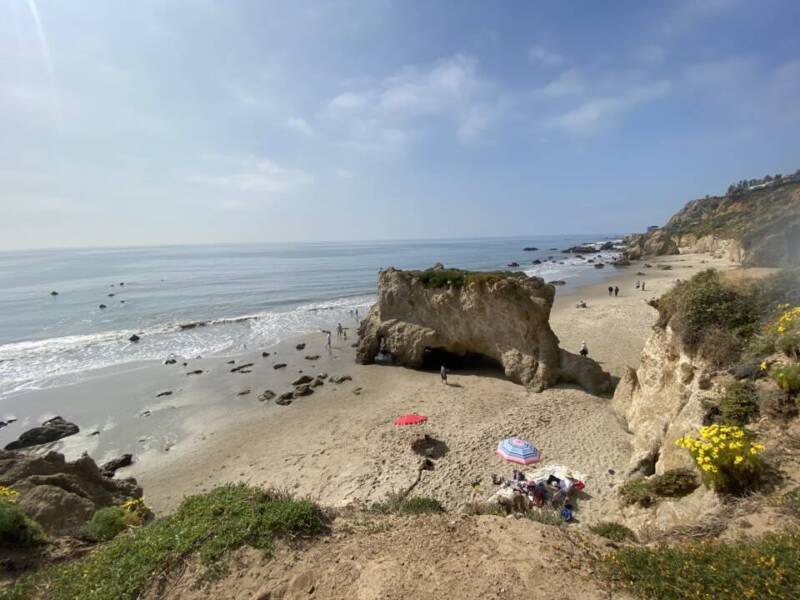 The 2020 Tops in Travel Jimmy Awards: The Great Outdoors
December 15, 2020 Jim Byers
I've been creating a list of my favourite travel experiences from the year for the better part of a decade now. Called The Jimmy Awards, or The Jimmys, I try to recognize some of the truly blessed and fun things I've been able to experience in the prior 12 months.
In case you hadn't noticed, things got a little weird this year. But I still managed to squeeze in a few overseas/out of country trips in the first eight weeks of 2020, and I also got to explore some new things in Ontario and Montreal. Not to mention my own neighbourhood in Toronto.
I'm dividing them into five categories this year: Food & Drink, The Great Outdoors, Hotels, Tours, Attractions & Entertainment, and then Fave Photos, and running one a day for five days. Food and Drink ran yesterday.
Thank you to everyone who hosted me along the way, and thank you to our Canadian Travel News readers for embracing our new site. Here's to a stronger travel year for all of us in 2021, and here's to all those front-line workers who've been working so hard to keep us safe so we can maybe hit the road again next year.
THE GREAT OUTDOORS
Best scary but amazing drive: We had a ride through Papenoo Valley on Tahiti Iti with Iaorana Expeditions. The road is barely a path in spots, and someone like me who's afraid of heights had a rather rough go of it in parts. But I'm glad we went; the waterfalls and jagged mountains are spectacular, and we had a wonderful, homemade lunch in the shade, followed by a swim in a fresh-water river. The area was once home to thousands of Tahitians but there's barely a soul in the valley now.
Best socially distanced boat ride: Our trip along the Niagara River to the base of Niagara Falls with Hornblower Cruises was outstanding. They limited capacity to just a handful of folks; less than 15% of normal. The U.S. boats were at 50% capacity.
Best Muskoka hike: Hardy Lake Provincial Park, north of Gravenhurst, has great trails that take you around a lovely lake with nary a building in sight. The trails weren't very well marked when I went in summer but a friend sent me a note today (Dec. 15) to say they've been fixed up nicely.
Best new beach discovery: Despite living in LA for five years back in the day, I don't think I'd ever visited El Matador Beach in Malibu until February of this year. It's a delightful spot, with stunning coves and rock formations, some of which you can walk through. Beautiful wildflowers in spring, too.
Best Toronto rediscovery: I hadn't been to the Leslie Street Spit for a couple decades, but I had a wonderful visit on a perfect day in mid-fall this year. A great place for a walk in this era of social distancing.
Best California Drive: I grew up in the San Francisco Bay Area and have taken dozens of great drives in the hills and canyons, but January marked the first time I drove along Calaveras Road between Fremont and Sunol. It's a glorious drive, with golden hills (green in winter and springs), canyons filled with oak trees, sweet-smelling eucalyptus, and lovely views of Calaveras Reservoir, which is backed by high, rolling hills. There was even a bit of snow on the hills in January, with temperatures around 13C along the road. But that didn't stop a hardy, adopted Canadian from rolling down the roof on his Dad's convertible.
Best kayak ride: We borrowed kayaks from LIVOUTSIDE in Bracebridge and had a wonderful paddle on the Muskoka River, with massive slabs of exposed Canadian shield and thick, leafy forests on both sides.
Fave new island: Raiatea is a super chill island that's part of Tahiti and the Society Islands. The historic Tahitian marae ruins (Marae Taputapuatea) are one of the most archaeological sites in the Pacific, and there's not a lot of development. We only had two days, but I could've spent a week. The Fare Vai Nui is a wonderful, family run spot on the coast with very good food and striking sunsets. We arranged a massage from a local woman that cost perhaps $20.
Best canoe ride: A wonderful ride down the Grand River in Kitchener with guide John Butt from Grand Experiences. Highly educational, and very restful.
Favourite bike ride, international: A short ride near our hotel in Raiatea, the Fare Vai Nui, which has free bikes for guests to use.
Favourite bike ride, domestic: The folks at Montreal on Wheels let us borrow a couple of bikes for a ride along the Lachine Canal, where we stopped for lunch at the Atwater Market.
Best urban park: A walk in Central Park in New York in January was glorious on a day with sunshine and 8 degree Celsius temperatures.
Top Lake Huron Sunset: This one in July at Inverhuron Beach.
Best Muskoka Boat Ride: We took a ride with our friends Jim and Debbie around Lakes Muskoka, Rosseau and Joseph on a brilliant, warm day in late September, with just a hint of autumn in the trees. A magical day.
About the Author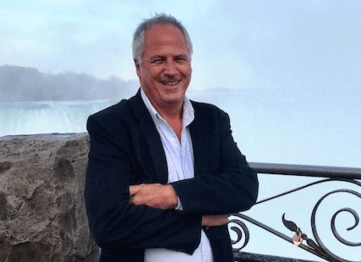 Jim Byers was travel editor for five years at the Toronto Star, which has the largest travel section in North America. "Canada's Travel Guy" is a sought-after expert in the industry and has recently published his first e-book "Ontario Escapes, 19: Places to Visit Right Now."  Jim also serves as Senior Editorial Director for TravelPulse Canada.