Charlotte Bell, Head of the Tourism Industry Association of Canada, Passes Away
December 15, 2020 Jim Byers
Charlotte Bell, the long-time head of the Tourism Industry Association of Canada, has passed away.
An email from the Tourism Industry Association of Ontario (TIAO) said they're "deeply saddened" to confirm that Bell passed away peacefully this past weekend surrounded by her family.
"I've known Charlotte since she took the helm of TIAC six years ago," Beth Potter, president and CEO of TIAO said in a note to Canadian Travel News. "She was great to work with, and happily we became friends.
"As someone who has often found themselves as the only woman in meetings and consultations, it was great to have another female leader at the table! She was wonderful with the next generation of women in our industry as well, providing mentorship. She was feisty, generous, fiercely loyal, and above all, classy," Potter said.
"She will be missed."
"Charlotte was a valued colleague and friend to many in the tourism industry and her loss will be felt by all," TIAO officials said in their statement. "We will continue to work closely with the TIAC team to carry on Charlotte's legacy and help with the post-pandemic recovery of Canada's tourism industry."
"In accordance with Charlotte's and her family's wishes, there will be no public memorial or service and they kindly asked that any donation be directed to the Canadian Cancer Society," said TIAC's Board Chair, Dave McKenna.

"Charlotte was a proud, strong and passionate leader for our collective cause," McKenna said. "She was a role model for young female leaders on how to be tough, effective, and a visionary, while still leading with kindness. She leaves a proud legacy across Canada and numerous political leaders have expressed their respect, grief and common loss."
The Tourism Industry Association of British Columbia also issued a statement.
"As our federal partner in tourism advocacy, we worked closely with Charlotte on policy directives, briefings for government, and many other important initiatives. Charlotte loved British Columbia and had many friends in our industry here and all over Canada. She was a tireless advocate, especially this year during the worst crisis in our industry's memory.
"Charlotte left a legacy of compassion, commitment and resolve that we as an industry can learn from and appreciate for years to come. She will be sincerely missed," said TIABC officials.
TIAO said it "extends our deepest condolences to Charlotte's family, friends, colleagues and anyone's lives she has touched in some way."
Bell took over as president and CEO of TIAC in April of 2015, following a career that included stints with Shaw Media, Canwest Media and the Atlantic Lottery Corporation.
About the Author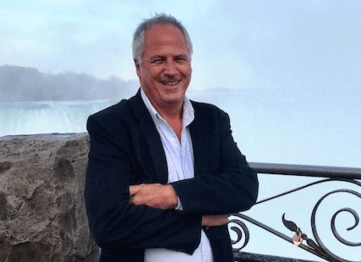 Jim Byers was travel editor for five years at the Toronto Star, which has the largest travel section in North America. "Canada's Travel Guy" is a sought-after expert in the industry and has recently published his first e-book "Ontario Escapes, 19: Places to Visit Right Now."  Jim also serves as Senior Editorial Director for TravelPulse Canada.