Great News, Kids: Transport Canada Clears Santa Claus for Christmas Eve Takeoff
December 17, 2020 Jim Byers
Finally, some good news.
Canadian Transport Minister Marc Garneau has announced that jolly old Saint Nick has been cleared for takeoff in Canadian airspace this Christmas season.
"While many Canadians are restricting their holiday gatherings to limit the spread of COVID-19, Transport Canada officials have ensured that Santa and his reindeer have taken all necessary precautions so they can safely deliver presents to the boys and girls across the country," Garneau's department said in a statement.
Transport Canada said government experts have conducted their "routine sleigh and reindeer inspections" and "validated Santa's pilot licence."
Sources tell Canadian Travel News that Saint Nick has been staying two meters (one Christmas tree) away from his elves as they fashion this year's Christmas toys, and also washing his hands regularly (despite the cold).
Reading a Santa story in a YouTube video, Garneau says Santa "has taken his test, and his lungs are all clear, 'cuz he's taken precautions with COVID all year."
The Canadian government's announcement also says Santa is keeping up with the times and has downloaded the government's COVID Alert app on his smartphone, which is said to have a red and white case with a photo of Mrs. Claus as his screensaver.
"This year, it's especially important for Santa to follow the measures in place for safe travel," Garneau said.
"Santa and his crew provide an essential service in Canada and I am thrilled to clear Santa for takeoff in Canadian airspace this Christmas. I would like to remind Canadians to avoid non-essential travel and I want to wish everyone a very happy and safe holiday season."
Sticklers that they are, officials said Santa will have to undergo a health check before he commands his reindeer to fly south, and also have his temperature checked, CTV News reported this week.
"Rest assured, Santa's rosy cheeks are a sign of good health. As for Rudolph, his nose is shining brighter than ever before and he and the other reindeer are healthy and ready for takeoff!" the statement said.
As always, kids (or adults) who want to track Santa's progress from the North Pole on Christmas Eve or Christmas morning can check in on the NORAD Santa Tracker. You also can follow Sint Nicholas on Twitter using the #NoradTracksSanta hashtag.
About the Author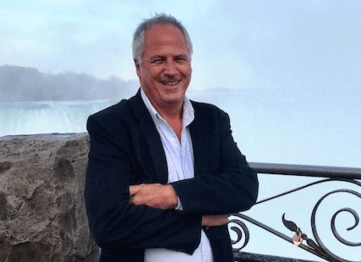 Jim Byers was travel editor for five years at the Toronto Star, which has the largest travel section in North America. "Canada's Travel Guy" is a sought-after expert in the industry and has recently published his first e-book "Ontario Escapes, 19: Places to Visit Right Now."  Jim also serves as Senior Editorial Director for TravelPulse Canada.