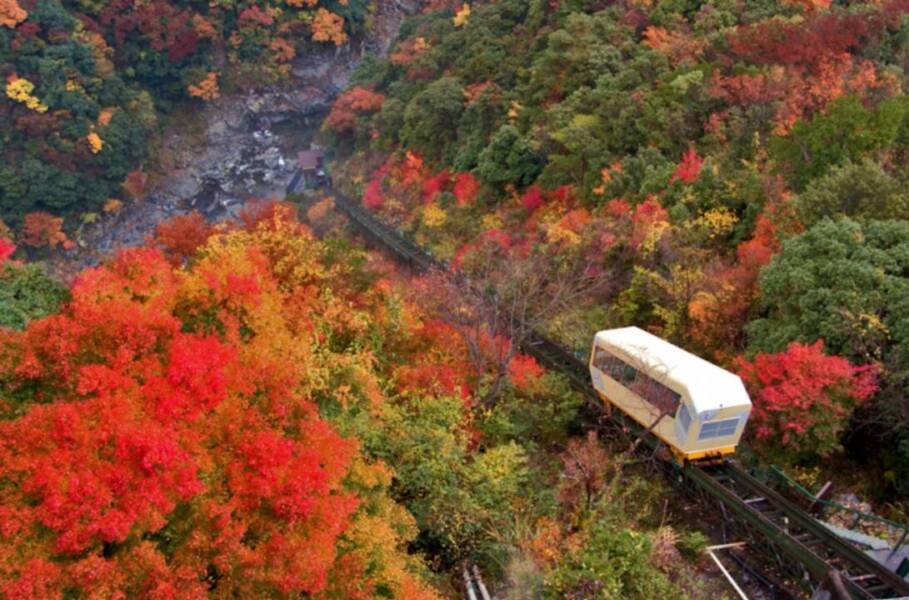 Setouchi, Japan: "The Aegean Of The East"
December 20, 2020 Admin
By Lorraine Simpson
The food of a region is often high on my list of reasons to travel there and one place I have been craving to visit for just this reason is Japan.
Now in post-COVID-19 times, we are searching for destinations that draw fewer tourists, so that we can follow social distancing protocols in the new norm.
Comprised of seven prefectures and 350 islands that flank the Seto Inland Sea, Setouchi is celebrated as "The Aegean Sea of the East." It's got the perfect mix of culture, food, and jaw-dropping landscapes.
Landscape design enthusiasts will fall in love with the island-nation's manicured gardens. Ritsurin Garden and Korakuen, one of the Three Great Gardens of Japan, are two of the most beautiful in the Setouchi region.
Located in Himeji City, the Hyogo Prefecture is the finest surviving example of early 17th-century Japanese castle architecture Himeji-jo.
According to UNESCO (United Nations Educational, Scientific and Cultural Organization), it is a masterpiece of construction in wood, combining function with aesthetic appeal, both in its elegant appearance, unified by the white plastered earthen walls and in the subtlety of the relationships between the building masses and the multiple roof layers.
THE FOOD
When travelling, you will want to make sure to enjoy the regional cuisine along with the sights! If you are in the nature-rich-Setouchi area, be sure to savor its unique local flavours.
The culinary scene in Japan is legendary, and this region is no exception. While you are in Setouchi, you must try the Olive Wagyu. Considered the rarest steak in the world – no pun intended as only about 2,200 of these cattle are raised on the island of Shodoshima – the beautiful marbling is the result of a diet that includes olive pulp.
It's said that it got started with a cattle farmer in the region who believed that nothing should be wasted and who wanted to find a way to repurpose olive lees, a byproduct of olive oil production. He came up with a way to toast and dry the pulp, drawing out its sweetness and making it more palatable for cows. The result: a high-quality steak with a bold umami flavour.
Another famous dish of the region are Udon Noodles. In 806, the monk Kukai brought back from China to his hometown, the Sanuki province, the recipe of Udon. Fast forward to today and this is why the Kagawa region is now called the "UDON-PREFECTURE." Slurp them up at any number of restaurants (there are more than 600), or you can even take a class and learn how to make your own.
Because of the topology, the Sanuki mountains standing on the south side of Kagawa prefecture block the rain clouds coming from the Pacific Ocean. This natural barrier against the rain creates the driest environment of Shikoku right here in Kagawa.
"Kawara Soba" is a local dish that has long been popular among the locals of Shimonoseki in Yamaguchi Prefecture.
This soba (buckwheat noodles) dish is served on a heated roof tile and comes with a dipping sauce.
It is really exciting to see your sizzling dish being brought to your table. The noodles are green chasoba (tea soba) made with matcha (powdered green tea), which are grilled on the jet-black steaming hot tile until they are crispy.
Okonomiyaki is famous as Hiroshima's regional gourmet dish. A flour and dashi-soup batter grilled in rounds, and layered with meat, vegetables, eggs, and Chinese noodles, then eaten with a rich, salty-sweet sauce.
There are a staggering 2,000-plus okonomiyaki restaurants in the prefecture. In addition to the basic "niku-tama-soba" (meat, egg, noodle), each restaurant offers a variety of standards and original versions.
There is a lot more to visit, such as the numerous temples and shrines, mountains, and virgin forests, and there are also many gourmet food items to try, like "anagomeshi," made by laying conger eel on white rice, and various dishes made with oysters.
WHERE TO STAY
Japanese traditional
Spending the night in a neatly arranged room, eating cuisine made using local ingredients, soothing your fatigued body in a hot spring. Traditional style Japanese ryokan greet guests with heart-felt hospitality.
Japanese modern
Warm Japanese modern lodging fuses Japan's unique lodging culture passed down from antiquity with the essence of the West. With furniture like beds and sofas within refined, wooden Japanese-style rooms, Japanese modern lodging soothes guests' bodies and minds.
Adventure luxury
Among the un-spoilt Japanese landscape, lodging perfect for spending unrivaled luxurious time is in the Seto Inland Sea area. You can experience the traditional lifestyle of Japanese villages, including old houses in villages among the mountains and buildings with thatched roofs.
Art
With art hotels, which are packed full of a different kind of charm from a normal hotel, the building itself is a work of art and there are paintings and objets d'art everywhere. The Seto Inland Sea area is dotted with art hotels, including one built by architect Tadao Ando.
A typical itinerary:
Visit Himeji Castle 1, which is also called "White Egret Castle" because of the beauty of its white plaster walls.
Visit Nada, known as a sake producing area.
Cross the longest suspension bridge in the world, Akashi Kaikyo Bridge, to go to Awajishima Island.
Be inspired by the art in Hompukuji Temple.
Test your nerves crossing The vine bridges of the Iya Valley.
Take part in a local cooking class.
Stay overnight in a thatch roof traditional house.
Spend the night on a catamaran and head for Kojima.
Experience making jeans and indigo dyeing.
Visit Kurashiki Bikan historical quarter, which is known for its elegant scenery.
Eat the rarest beef in the world, Olive Wagyu.
Spend the night in Ryokan Kurashiki
If you would like more information on this beautiful trending area of Japan, please let us know and we can put you in touch with experts who are able to perfectly create a beautiful itinerary for you.
About the Author