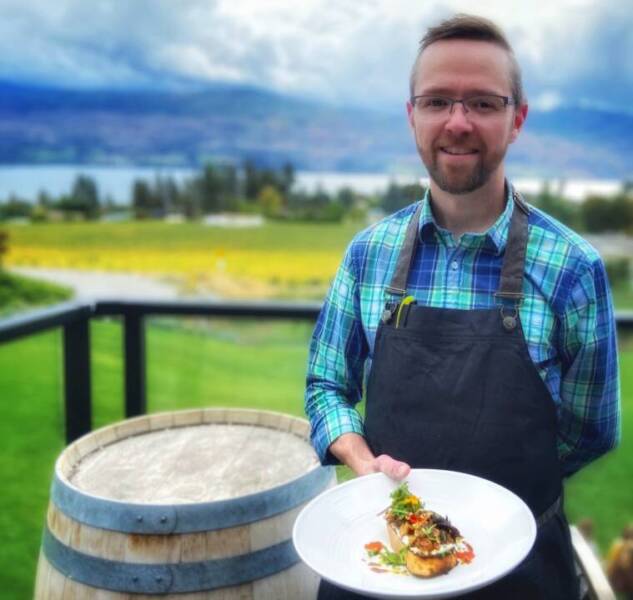 Kelowna, British Columbia: As Tasty As It is Beautiful
December 22, 2020 Admin
Vacay.Ca – As he presents his signature dish, Dan Carkner stands tall with his palm cupping the white plate full of colour and cleverness. It features a thick slice of country loaf topped with figs, walnuts, chanterelle mushrooms, goat's feta cheese, sherry vinegar reduction, nasturtium, and marigold. All of that packed onto a single slice of bread.
"It's a jab in the ribs to avocado on toast," Carkner says, grinning as he introduces "Things on Toast", a winning appetizer that has already tickled my imagination before I learn its playful name. My tastebuds also cheer once I've knifed into it. Honeyesque sweetness is blended with wholesome, earthy flavours for a delectable initiation to the menu of the Modest Butcher.
Carkner, the executive chef, previously cooked for politicians at the House of Commons kitchen on Parliament Hill in Ottawa and has clearly taken to the Okanagan Valley and its agricultural bounty and temperate climate.
About the Author