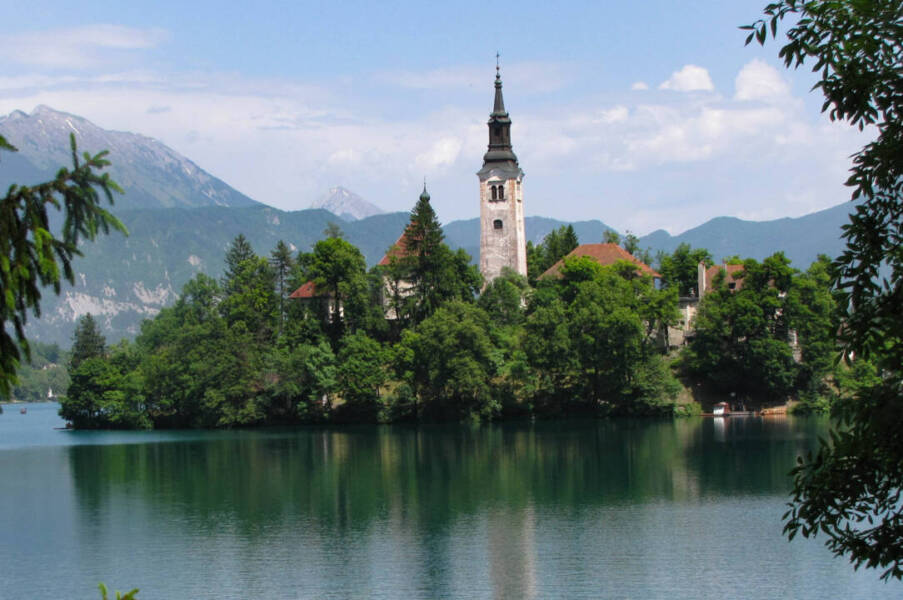 From Nova Scotia To South America To Singapore: Where To (Hopefully) Travel In 2021
December 31, 2020 Jim Byers
Where to go in 2021
I know, I know. We might not be back to travelling in any kind of "normal" way for quite some time. Still, it's nice to dream about great places we might be able to visit, especially with vaccines on the way for most Canadians. Happy New Year to all!
KOOTENAY ROCKIES, B .C.
B.C. has seen a ton of Canadian snowbirds move in for the winter, but they're mostly hunkered down around Vancouver and Victoria as well as in the Okanagan Valley. I love those places, but they can get pretty crowded at times. For my money, one of the best places in the province is the Kootenay Rockies. You'll find stunning alpine scenery in places such as Yoho National Park, but there aren't nearly as many people as you'll spot on the other side of the Rockies. Further south, Fernie is a wonderful south with nice shops and lovely restaurants. Try a night at the Island Lake Lodge, just outside of town.
SINGAPORE
This city state has done a good job battling COVID-19. It's also easy to get around, as English is commonly spoken and there's a terrific Metro system. Contrary to what some may think, there are plenty of outdoor regions to explore. There are also outstanding hotels and spectacular street food that's a mix of Chinese and Malaysian cuisine.
EASTERN SHORE, NOVA SCOTIA
Halifax gets plenty of visitors, as does Cape Breton and Lunenburg on the south shore. I love all of those places, but I had a wonderful time exploring the quiet towns and tranquil coastline of the Eastern Shore during a visit a few years ago. There are tons of peaceful bays for kayaking or canoeing. Liscombe Lodge is a wonderful family place to stay on the water. Towns like Chezzetcook are fun to explore. And, how do you not love a place with town names like Head of Jeddore and Ecum Secum?
NAPA AND SONOMA VALLEYS, CALIFORNIA
These two legendary California destinations have been battered by not only the pandemic, but by terrible fires in the past few years. You'll be doing folks a world of good if you stop in and try some wine or dine (take out is fine, too) at a local restaurant. One of the best wineries is Leto Cellars, which occupies an unassuming space in an industrial park south of town but has two of the nicest people you'll ever meet in the wine business. Owners Lisa and Brad Warner are marvellous and tons of fun, and their wine is to die for. If you're on a budget and want to taste a whack of different wines, try the Napa Wine Tasting Card. The Westin Verasa Napa is a gorgeous place to stay the night. Over in Sonoma, I love the wines and the scenery at Francis Ford Coppola's winery near Geyserville. Healdsburg is quaint and attractive; like a California version of Niagara-on-the-Lake. Take a drive along the coast near Jenner and enjoy wide-open spaces and a stunning coastline, or take a long hike through Taylor Mountain Regional Park.
NEW YORK CITY
One of the great things about New York is you can enjoy surprising nature right in the city. Central Park (you may have heard of it) can be crowded around the edges, but if you work your way into the middle of the park or further north, away from Midtown, you'll find plenty of space to spread out and enjoy some peace and quiet. Ditto for Prospect Park in Brooklyn. The Bronx has tons of amazing parkland, as well as Wave Hill Gardens, a lovely spot overlooking the Hudson River.
SLOVENIA
I like to call this "the Tiny Perfect Country." The tiny sliver of the country on the Adriatic Sea feels much like the coast of Italy, while the capital of Ljubljana features pastel buildings and a small castle on a hill that feels a bit like Salzburg without the Mozart kitsch. The Slovenian Alps are spectacular, and Lake Bled is one of the most charming spots in Europe, complete with amazing views and a chapel on a small island where you can bring good luck by yanking on a giant rope and ringing the church bell. Lake Bled is also famous for its crème cakes, and the entire country has been named European culinary capital for 2021.
GUYANA
This country is South America is one of the world's most sparsely populated countries, which makes it ideal for physical/social distancing. There's an amazing array of geographical features, including rain forests, dry savannah regions and mountains that gradually rise to the Brazilian border. Kaietuer Falls is believed to be the largest, single-drop waterfall on the planet. Bonus: English is the country's official language.
SWITZERLAND
The Swiss don't muck around when it comes to safety. Their health care system is one of the best in the world, so when their borders are open for Canadians you'll find a wonderful destination with mountains, wide-open alpine meadows and lots of charming, small cities such as Lausanne, Basel and Lucerne. You also can experience a wide variety of cultures and cuisine, as Switzerland has areas that are very French, quite German and also, in the Ticino district in the south, distinctly Italian. Think beautiful lakes with pizza, gelato and Swiss chocolates. Now, that's tough to top.
IRELAND
Ireland last week was named the most popular country in Europe for the seventh year in a row by Travel Weekly. That pretty much says it all.
TAHITI
Super-romantic overwater bungalows, for sure. But also an isolated set of islands where you can easily carve out a space for yourself. Bora Bora is fantastic, but do yourself a favour and explore some of the lesser-known islands, including Raiatea (a personal fave) and Huahine. If you're on the island of Tahiti itself, get out of Papeete and try a drive along the coast to the peninsula (almost an island of its own) called Tahiti Iti. Bonjouir Lodge Paradise is an amazing, remote spot filled with bright flowers and tropical fruit trees, with jaw-dropping mountain views and casual, charming rooms. On Raiatea, the small but attractive Fare Vai Nui is a lovely place to stay, with a nice, small pool and very good food.
THE CARIBBEAN
Most Caribbean nations have done an excellent job with COVID-19. Resorts have introduced new health and safety measures, and it's easy to socially distance yourself at the beach or on a mountain hike. In Jamaica, get away from the major resorts and try a visit to the east end of the island. Goblin Hill has nice villas, beautiful grounds and wonderful views.  Boston Bay has a beautiful beach and amazing jerk chicken stands. Dominica calls itself the Nature island, with mile upon mile of great hiking trails, beautiful waterfalls and a quiet, laid-back feel. In Barbados, Crane Resort is a stunning spot on the southeast coast with tons of space and beautiful surroundings. Don't miss a visit to Hunte's Gardens, and be sure to take a drive up the super-chill, seldom-visited east coast of Barbados north of Bathsheba. Other top spots include Anguilla (fabulous resorts and maybe the best beaches in the Caribbean) and the British Virgin Islands (some of the best sailing in the world).
WATERLOO REGION, ONTARIO
Ontario folks who like city life but are leery of Toronto crowds might want to check out Waterloo Region. It's only an hour from Toronto and offers cool museums such as the Waterloo Region Museum. And THE MUSEUM in Kitchener, which next November will host the Rolling Stones UNZIPPED exhibit; its only Canadian stop. Try a canoe or kayak trip along the peaceful Grand River, explore the amazing St. Jacob's Market, or try a quiet walk along the Conestogo River. The Walper Hotel in Kitchener has undergone a tremendous renovation, with trendy rooms, a bright, well-designed lobby and great food at TWH restaurant. The Red House in Waterloo is, to my mind, one of the top restaurants in Ontario.
CEDAR KEY, FLORIDA
An absolute throwback delight, with very good food (try the local clams) and a funky, low-key atmosphere. It's about hour west of Gainesville and a couple hours north of Tampa/St. Pete. Try a night at the wonderful Firefly Resort and Cottages.
COSTA RICA
Costa Rica has maintained one of the lowest Covid-19 fatality rates in Latin America and its government has been recognized for its successful management and containment of the virus, according to Forbes.com.
LES ILES DE LA MADELEINE, QUEBEC
A truly magical destination northeast of Prince Edward Island, with lonely beaches, unique art galleries and tremendous seafood.
About the Author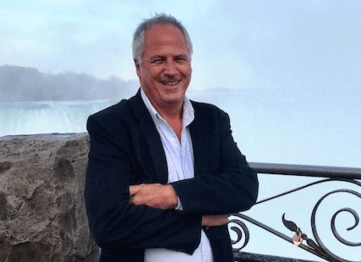 Jim Byers was travel editor for five years at the Toronto Star, which has the largest travel section in North America. "Canada's Travel Guy" is a sought-after expert in the industry and has recently published his first e-book "Ontario Escapes, 19: Places to Visit Right Now."  Jim also serves as Senior Editorial Director for TravelPulse Canada.