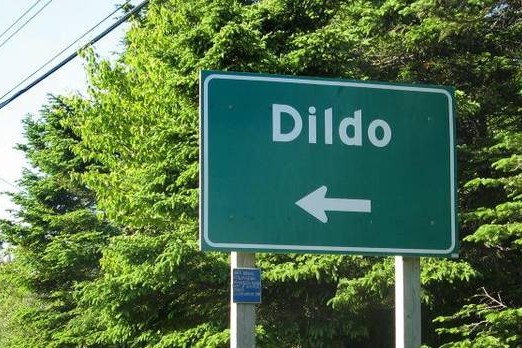 A Promising Year Of Tourism Slips Away For Dildo, Newfoundland
December 31, 2020 Admin
CBC – Jimmy Kimmel put Dildo, Newfoundland on the map in 2019 with a mock campaign for mayor.
Signs were, ahem, erected for Kimmel and the TV star dispatched his loyal sidekick, Guillermo Rodriguez, to the community for a series of network appearances. Kimmel even posed with a t-shirt that said, "There's a little Dildo in everyone."
It looked like the town was going to cash in during the summer of 2020, but along came the pandemic and the Atlantic Bubble. An expected horde of tourists became a mere trickle.
Here's what the CBC had to say about the matter in a report posted on December 29, 2021.
When Sulagna Sanyal and Rajesh Menon drove into the eastern Newfoundland community of Dildo for the first time in August 2019, they were surprised by the traffic jam on the main road and the booming businesses along them.
The couple had made the trip to Newfoundland from Fort McMurray, Alta., to look at a waterfront property they were thinking of buying. They were totally unaware that the frenzy in town was the result of U.S. talk-show host Jimmy Kimmel's obsession with the town's name and the publicity it had generated.
"You didn't expect that kind of a crowd. Later on we came to know about the Jimmy Kimmel show and that they had mentioned about Dildo," said Menon.
About the Author