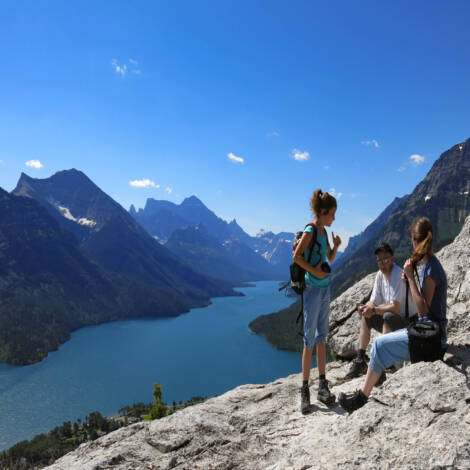 A Canadian Geography/Travel Quiz For 2021: Happy New Year!
January 1, 2021 Jim Byers
Here's our first annual (we hope) Canadian Travel News Geography/Travel quiz. We hope you enjoy it. Feel free to pass along any thoughts or criticism. We can take it.
ANSWERS AT THE BOTTOM
What is the name of the point that is the easternmost tip of Canada (Hint: It's in Newfoundland/Labrador)
A. Eastern Point
B. Cape Spear
C. Cape of Good Hope
D. Don Cherry Point
2. Alberta is home to a national park that shares a border with a U.S. national park. What's the name of the park on the Canadian side of the border?
A. Glacier National Park
B. Alberta Lakes National Park
C. Peter Lougheed National Park
D. Waterton Lakes National Park
3. What did First Nations people call the area we know as Montreal?
A. Hochelaga
B. Hochegala
C. Hochemaga
D. Hochegaga
4. What Canadian city is home to a popular area called The Forks?
A. Moncton
B. Ottawa
C. Winnipeg
D. Victoria
5. TRUE OR FALSE
The city of Toronto has more residents than the provinces of Prince Edward Island, Nova Scotia, New Brunswick and Newfoundland + Labrador put together.
6. Chateau Lafayette is a lively pub in downtown Ottawa. What do locals call it?
A. The Chat
B. The CL
C. The Laff
D. Le Chateau
7. This small city in British Columbia is famous for its surfing scene. What is it called?
A. Clayoquot
B. Campbell River
C. Miramichi
D. Tofino
8. There's a small desert in the Yukon with sand dunes you can scamper around on. What is it called?
A. Carcross Desert
B. Dead Horse Desert
C. Kluane Desert
D. Gold Rush Desert
9. Speaking of sand dunes, what is the name of the large formation of dunes in northern Saskatchewan?
A. The Lorna Dunes
B. Athabasca Dunes

C. The Saskadunes

D. Nahanni Dunes
10. This New Brunswick town is home to the Ganong Chocolate Company. What is it called?
A. Fredericton
B. Campbellton
C. St. Stephen
D. St. Andrews by the Sea
11. This waterfall northwest of Thunder Bay is sometimes called the Niagara of the North? What is its name?
A. Kakabeka Falls
B. Thunder Falls
C. Terry Fox Falls
D. Takakkaw Falls
12. In what province will you find a small village called Ecum Secum?
A. British Columbia
B. Nova Scotia
C. Manitoba
D. Ontario
13. In what Canadian lake will you find the legendary monster called Ogopogo?
A. Lake Muskoka
B. Lake Winnipeg
C. Okanagan Lake
D. Orinoco Lake
14. How far is Toronto from the United States border?
A. 153 kilometers
B. 207 kilometers
C. 22 kilometers
D. Not far enough
15. What Canadian city is home to the Famous 5 Centre of Canadian Women, which honours a group of female Canadians who successfully pushed to give women the right to vote?
A. Victoria
B. Ottawa
C. Charlottetown
D. Calgary
16. Middle Island in Lake Erie is the southernmost mainland point in Canada. What U.S. city is at roughly the same latitude?
A. Crescent City, California
B. Chicago
C. Burlington, Vermont
D. Seattle
17. TRUE OR FALSE
The town of Skinners Pond in Prince Edward Island is home to a museum celebrating the potato.
18. Gimli, Manitoba has a yearly festival that honours the culture of what country?
A. Sweden
B. Iceland
C. Norway
D. Finland
19. Benjamin Bridge is making award-winning sparkling wine these days. Where will you find their winery?
A. Niagara-on-the-Lake, Ontario
B. The Okanagan Valley, B.C.
C. Wolfville, Nova Scotia
D. Prince Edward County, Ontario
20. This famous river is known as one of the best paddling places in the Northwest Territories. What is its name?
A. The Tuktoyaktuk River
B. The Nahanni River
C. The Fraser River
D. The Yellowsnow River
21. In what year did Nunavut become a separate territory of Canada?
A. 1989
B. 2006
C. 1999
D. It's not a territory, it's a province
22. This provincial park in Ontario is known to First Nations people as Kinomaage-Waapkong, or, in English, "The Teaching Rocks." What is the name you'll find on a map of Ontario parks?
A. Mississauga Provincial Park
B. Kejumkujik Provincial Park
C. Rocky Point Provincial Park
D. Petroglyphs Provincial Park
23. What Montreal native is known as the founder of the city of New Orleans?
A. Jean Baptiste Le Rocket de Richard
B. Jean Baptiste Le Moyne de Bienville
C. Jean Baptiste Le Sur de Chretien
D. Jean Baptiste de Saint-Jean de Maison
24. Saskatchewan is home to a popular salt water lake. What is it called?
A. Regina Lake
B. Little Manitou Lake
C. Saline Lake
D. Qu'Appelle Lake
25. This fjord is a popular spot for cruisers in Quebec. What is it called?
A. Gaspe
B. Charlevoix
C. Saguenay
D. Rimouski
ANSWERS
B. Cape Spear, which is on the Avalon Peninsula near St. John's
D. Waterton Lakes National Park
A. Hochelaga. The Canadian Encyclopedia says the name meant either "Beaver Path" or "Big Rapids" to First Nations people
C. Winnipeg
True. Toronto has roughly 2.7 million residents (in the city of Toronto proper). The four provinces named have about 2.5 million residents. Crazy!
C. The Laff. It's a wonderful, old-time spot in Byward Market. If he's ever back on stage, be sure to check out the Lucky Ron show.
D. Tofino
A. Carcross Desert. It's south of Whitehorse, and quite a surprise to many visitors.
B. Athabasca Dunes. They're quite something to see, but difficult to reach.
C. St. Stephen
A. Kakabeka Falls
B. It's on the Eastern Shore of Nova Scotia, a delightful part of the province
C. Okanagan Lake
C. By car it's more than 100 km's. But if go out into Lake Ontario, the border is quite close to Toronto.
D. The Centre, which is terrific, can be found at Heritage Park, a fine place to take the family in Calgary.
A. Crescent City, California.
False. The town has a centre that commemorates Stompin' Tom Connors, singer of such great tunes as "The Hockey Game," and "Bud the Spud."
B. Iceland
C. Wolfville, Nova Scotia
B. The Nahanni
C. 1999
D. Petroglyphs Provincial Park
B. Jean Baptiste Le Moyne de Bienville
B. Little Manitou Lake. A cool part of a great province.
C. Saguenay
About the Author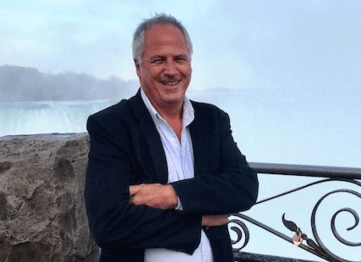 Jim Byers was travel editor for five years at the Toronto Star, which has the largest travel section in North America. "Canada's Travel Guy" is a sought-after expert in the industry and has recently published his first e-book "Ontario Escapes, 19: Places to Visit Right Now."  Jim also serves as Senior Editorial Director for TravelPulse Canada.