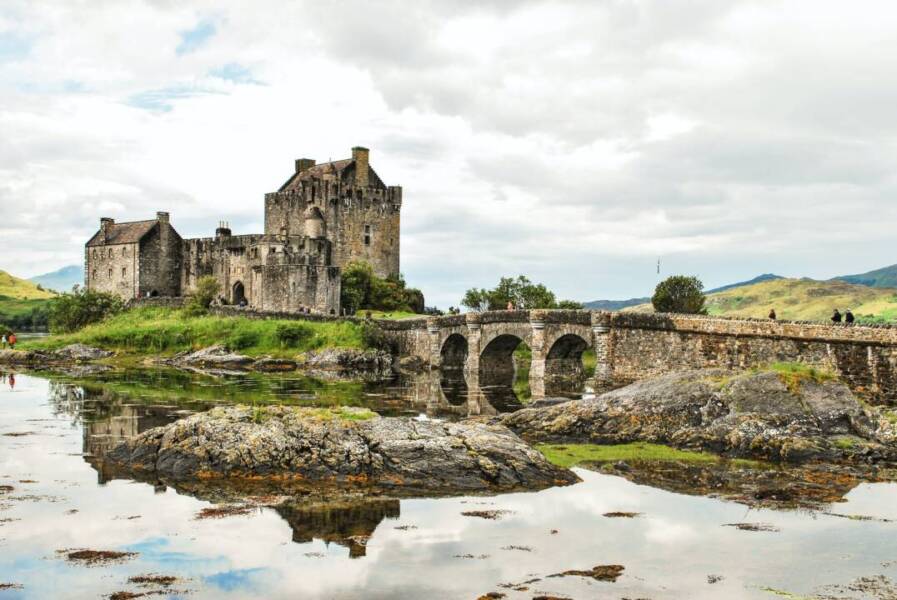 Luxury Travel, Local Trips, And Less Human Interaction: A Look At Trends For 2021
January 2, 2021 Jim Byers
High-end trips for those who can afford them. Lots more RV rentals. And a continuing demand for outdoor activities and social distancing.
Things could change as we get to summer and the fall, but experts say the first part of this new year is likely to look a lot like the year 2020. Here's a look at what the coming year may look like for travellers.
LOCAL STILL RULES
I see surveys about travel trends pretty much every week. They all suggest that there's plenty of pent-up demand for big ticket trips to places like Australia or Europe. But they also suggest most people plan to start out 2021 quite tentatively, and that local trips likely will rule again in the new year. That's not so bad if you run a hotel in Muskoka or Banff or Tofino, which are all close to major urban centres. But it's not great news for mom-and-pop operations on Prince Edward Island or in rural Newfoundland. The Ontario government's plan to subsidize folks who take trips inside the province could help folks in rural areas of Ontario, however. If you're looking for a cottage or cabin to rent this summer, my advice is book it RIGHT NOW.
LESS HUMAN INTERACTION
Experts say we should look for more things such as keyless hotel room entry and a lot more technology when it comes to tourism and travel. And that goes for everything from your experience at the airport to your resort check-in.
In a story at hospitalitynet.org, Bob Rauch of RAR Hospitality wrote that processes such as "contactless food and beverage" options are "paramount" to the success of a restaurant or hotel in this day and age.
"No menus, no cheques that require contact, just a simple QR code and a knowledgeable server to review specials and answer questions are all that is needed. All meetings must also be designed to be properly distanced either with diagramming software or by carefully measuring out tables and chairs. Automated check-in via smart phone is preferred by guests – no contact with employees."
LUXURY RULES
Many folks with big bank accounts have managed okay during the pandemic, especially those in the grocery industry or in the business of making skis, bikes, pelotons and snowshoes. Tour companies tell me they expect high-end trips with small groups that can promise social distancing will be popular in he coming year.
A Toronto-based start up company called Momentum Jets plans to offer private jet trips for business folks flying between Toronto and Montreal, perhaps at $600 to $800 for a round-trip ticket. They also hope to offer longer trips to destinations such as the Caribbean, charging a premium for folks who can afford to fly in smaller planes with just their friends or family members.
The rest of us? Good luck. Delta has promised to keep its middle seats open for a while, but most airlines gave that up a while ago. For most of us, it will be "mask up and wipe down" on any flights we take.
VACCINATION REQUIREMENTS?
Alan Joyce, the head of Qantas, said in November that international travellers in the future will have to prove they've had a vaccination in order to fly on the airline.
Such a move likely would be "a necessity," he said.
"I think that's going to be a common thing talking to my colleagues in other airlines around the globe," Joyce said.
That might be okay for an airline operating in France or Canada or the U.S., where vaccines are expected to be relatively prevalent, but what about a carrier in Africa? There are reports vaccines might not be widely available in Africa for several more years.
And what about hotels or cruise ships? What if THEY start demanding proof of vaccination?
Another issue is that of standardization. Who decides what is fair proof of a vaccination? If I arrive at the airport and show someone from a small airline 5,000 miles from Canada that I have a proof of vaccination certificate from Shoppers Drug Mart in Toronto, are they going to know what that means?
Some travel sites point to something called CommonPass, a new digital health passport that could be a model for checking someone's COVID-free status around the world.
Another concern about vaccination requirements is that they could set up a clash between wealthy travellers who live in places with access to vaccines and others with less access to modern medicine.
TravelPulse reports that the trade group Airports Council International (ACI), which represents airports worldwide, is against airlines mandating vaccines because it could further deter people from traveling and bog down efforts to reboot the already foundering aviation industry.
WHO'S TRAVELLING MOST
All the major studies I've seen suggest that young people and millennials are the most eager to hit the road again. It makes sense, as a lot of older folks are naturally more worried about getting sick. Then again, older travellers likely will get vaccinated first, so that helps a little. I suspect millenials will be more likely to head out of the country, too. They usually don't tend to spend as much as the older segments of society, so it's a bit of a mixed bag for tourism companies, hotels and airlines.
WHITHER THE CARIBBEAN
Hoteliers and tourism folks I talk with in the Caribbean say they're not expecting a big rush of Canadians or Americans in the first quarter of the year; usually their most important season for bookings. But they're hoping for a bit of a boost in March or April if vaccines roll out widely enough, and they're fairly hopeful for summer cruises and fall holidays to places with quiet beaches and lots of nearby outdoor activities.
AIRLINE FLEXIBILITY CONTINUES, BUT WHEN'S THE REBOUND?
For years, anyone who wanted to change a basic economy airline ticket was subject to potentially enormous fees. Those have pretty much disappeared as airlines scramble to make people feel less nervous about flying and being stranded in a foreign country.
Forbes.com reports that consumers have seen "most airlines in the US deciding to eliminate change fees from their rulebooks altogether, regardless of how long the pandemic lasts. Most other airlines have extended flexibility into next year, but it's a mixed bag and everyone has their own rules."
The Forbes story said that any ticket booked with Air Canada through February 28, 2021 can be changed one time without a fee.
The New York Times recently stated that airline travel is expected to pick up in the second quarter of the year. They also said that travel marketing firm MMGY Global notes that international travel could outpace domestic travel this year, possibly due to pent-up demand for visiting exotic locales.
Air Canada President and CEO Calin Rovinescu has said he doesn't expect his airline to get back to pre-pandemic levels for several years.
THE RV EXPLOSION
The popularity of recreational vehicles was a predictable – and profitable – side effect of the pandemic in 2020. RV's (and also house boats) were in great demand, and often hard to find. It makes perfect sense, as an RV goes where you want it to, and the renter is the one holding the can of Lysol. Nobody other than perhaps a stray raccoon comes into your RV unless invited, so you don't have to worry about the cleaning staff breathing germs in your room or missing a spot when they wipe down the kitchen taps. RV companies are expecting another solid year in 2021.
WHITHER THE CRUISE INDUSTRY
This is a tough one. Travel agents I speak with say their dedicated cruise clients are itching to get back on the water. But many ordinary travellers are likely to be leery of a cruise for the next few months. Several cruise lines have cancelled all voyages through the end of February. Some have even cancelled trips into the fall of 2021. Speaking to TravelPulse in the U.S., Susan Ferrell, president and owner of Travel Experts, said vaccines will get people thinking about travel.
"They may not travel immediately, but they will begin booking for later in the year or the following year."
She also said that cruise line executives "are feverishly working to get the ships afloat again with new sanitary protocols that will alleviate fears of contamination, so cruising will come back just as fast as it possibly can."
The New York Times this week said cruise lines "are reporting strong bookings for summer 2021."
I've seen a few studies and talked to a few travel agents who believe river cruising, with smaller ships and probably more time spent on shore excursions, will rebound before big ship voyages.
FESTIVALS AND EVENTS
It's hard to see major festivals and events returning to "normal" any time soon. Perhaps by July the Calgary Stampede can go ahead with smaller crowds, and maybe the Toronto International Film Festival can do the same by the time September rolls around. But it's hard to see tens of thousands of people gathered for rock concerts or other shows any time before late summer. Even that might be pretty optimistic.
BIG CITY TOURISM
I worry a great deal about our big cities, which are major economic drivers. I don't see meetings and events rebounding to anywhere near 2019 levels for quite some time. Many experts I've read stories about or talked with say they don't know that business travel will EVER fully rebound. That, and limits on festivals and events, will hurt our big cities, as will concerns about the safety of indoor dining. Still, there's a great deal of demand for cities, which is where most of us live. According to the New York Times recent search traffic on Expedia found that travellers are eager to return to major cities, although likely not until June or later in the year. In the U.S., Las Vegas, Los Angeles and New York City – all standard chart toppers – were among the most searched destinations.
I think cities will do well if they can point to not only cuisine and culture, but great outdoor activities that visitors can partake in. In Montreal, that could mean cycling along the Lachine Canal. In Vancouver, it could mean an emphasis on exploring great city parks or kayaking on False Creek. In the U.S., Chicago can boast about its miles of Lake Michigan Shoreline, while California and Florida cities can boast about year-round weather that lets folks enjoy outdoor experiences in an urban setting.
About the Author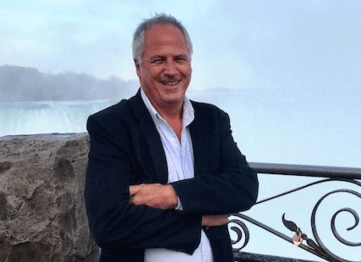 Jim Byers was travel editor for five years at the Toronto Star, which has the largest travel section in North America. "Canada's Travel Guy" is a sought-after expert in the industry and has recently published his first e-book "Ontario Escapes, 19: Places to Visit Right Now."  Jim also serves as Senior Editorial Director for TravelPulse Canada.