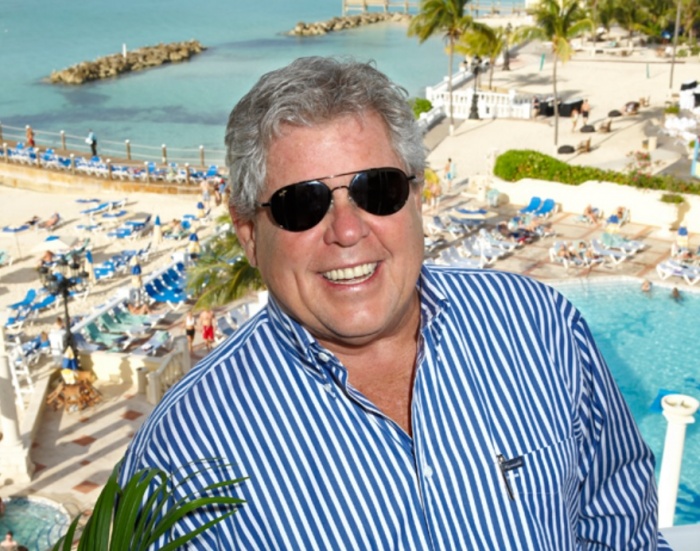 Sandals Resorts Founder Gordon "Butch" Stewart Dead at 79
January 5, 2021 Admin
The travel and hospitality world has lost a true legend.
Gordon "Butch" Stewart, the Jamaica-born businessman who turned Sandals Resorts into a massive success with hotels all over the Caribbean, is dead at the age of 79.
Stewart passed away in the United States after an illness that he chose to keep quiet, said his son, Adam Stewart. He leaves seven children and his wife, Cheryl.
Adam Stewart said his father will be missed forever.
"It is with great sadness that I share with you today the passing of my father, Gordon 'Butch' Stewart.
"This news seems almost unbelievable, since he was as involved and forward-thinking as ever.
"The Hon. Gordon 'Butch' Stewart OJ, a distinction he was so proud of, was a gifted entrepreneur," the young Stewart said in an item posted on a Sandals website.
"He was a marketing genius and talented showman, but those who knew him best recognized that he was a dreamer who could dream bigger and better than anyone. It was often said: 'The best thing for people around him to do is be dream catchers.'
"That's why he always credited his success to the incredible team around him, why he listened intently when it came to creating innovative things that would excite and delight our guests, and why it is so important that I remind you today of all days, that we will all continue to be his dream catchers.
"Together, we have all been part of something bigger than ourselves, led by a man who believed in us and who gave us opportunities to learn, grow and the tools to make dreams real."
Stewart was founder of Sandals Resorts, Beaches Resorts, and their parent company Sandals Resorts International, as well as The ATL Group and The Jamaica Observer.
Born July 6, 1941, Stewart was a recipient of the Order of Jamaica and the Commander of the Order of Distinction.
Stewart was a legend in the hotel and tourism world. Here's how a story about him started at inc.com:
Gordon "Butch" Stewart's voice is deep and slow, and he speaks with melodic phrasing, suggesting the sun-soaked climate of his native Jamaica, where he started Sandals Resorts, in 1981. Today, Stewart owns and runs 20 resorts under the Sandals umbrella, including the original Sandals all-inclusive, couples-only resorts, the Beaches resorts for families, and four boutique hotels.
"Stewart serves as company chairman, while his son Adam, 27, is now the CEO. The resorts are sprawling, with flourishes like multicolored pagodas, swim-up bars, and poolside Greek temples. One resort boasts 100 separate swimming pools. From its small beginnings, Sandals, based in Montego Bay, has grown into a multibillion-dollar company."
Stewart began selling air conditioners in Jamaica in the late 1960's, and later started buying hotels. One was very close to the Montego Bay airport, and the jets made a lot of noise. Stewart turned the disadvantage into a selling point by telling guests they could wave at friends or family.
Folks told him he didn't need to add hot tubs, but he did it anyway. When Sandals Resorts folks complained to him that there was no place for their kids to have fun, he started Beaches Resorts and had Adam Stewart come up with ways to keep youngsters entertained.
A few years ago he started building overwater bungalows in the Caribbean. Yours truly had the good fortune to stay at one at the Royal Caribbean Resort in Montego Bay and found it astonishingly beautiful, with first-class building materials and amenities and a beautiful deck big enough for a football team.
About the Author