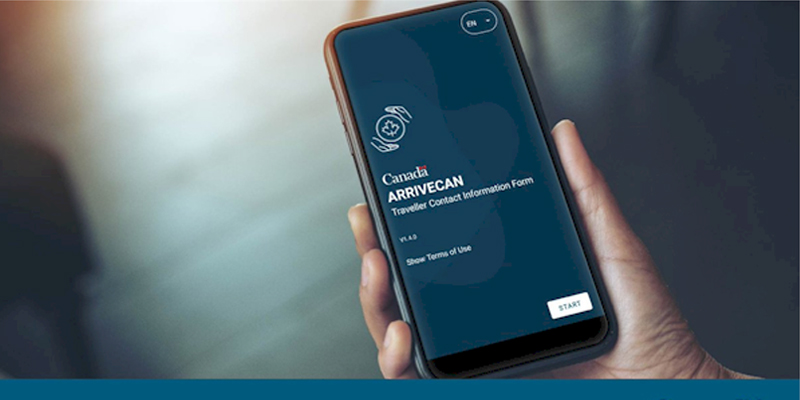 ArriveCAN App Omits COVID Test Requirements for Travellers to Canada
January 8, 2021 Marsha Mowers
The Federal Government's "ArriveCAN" App meant to track passengers after their entry to Canada and ensure their quarantine plans are adhered to, has one pretty major flaw – it doesn't mention the negative COVID test requirement for all travellers to the country that took effect January 7.
Canadian Travel News has learned that travellers are showing up for their flights and being denied boarding, not knowing about the new rules because they've been out of country and relied on the federal government app for information.
The app's description reads:
"As part of Canada's efforts to reduce the spread of COVID-19 and prevent importation, all travellers are required to digitally provide contact and quarantine information upon and after entry into Canada.
Use ArriveCAN to comply with the new mandatory travel requirements.
Speed up your process at the Canadian port of entry and limit points of contact with others.
Plan ahead and learn more by visiting Canada.ca/ArriveCAN.COLLAPSE"
On the Canadian government website, under "Requirements for entering Canada by air", it even specifically says "ArriveCAN doesn't ask you for COVID-19 test results."
This is the latest in a series of logistical issues since (Transport) Minister Marc Garneau made the announcement New Year's Eve. There has been much criticism from the industry over what is seen as a hastily put together plan. WestJet announced Thursday they had to deny boarding to 10 travellers as other airlines admit it hasn't been a smooth transition.
We've reached out to the Federal Government for comment and will update as we hear back.
About the Author
Marsha Mowers made the move to editorial side of travel after many years working in destination marketing where she represented places such as NYC and Las Vegas. Her experience on "both sides" of the industry has put her in a unique position to provide valuable context to both readers and trade partners. Marsha also serves as Director of Content for TravelPulse Canada