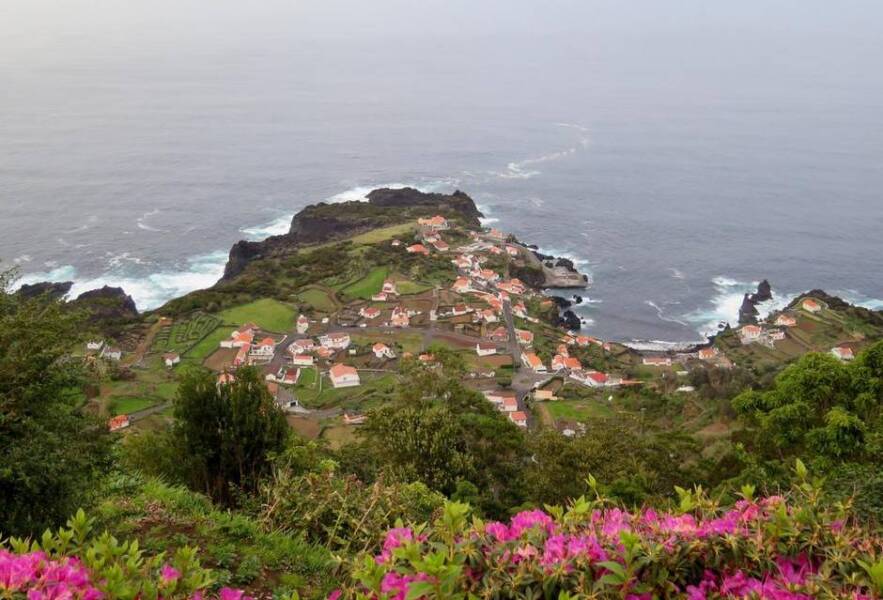 Travel Dreaming: Our Inspirational Photo of the Day Comes From The Azores
January 10, 2021 Admin
Since we're not travelling much these days, we're continuing with our inspirational photo series.
Today we're branching out from Canada and reaching a few hours east to The Azores, a magical string of islands in the Atlantic Ocean that are part of Portugal.
It's a tremendous destination, with mountain and seaside hiking (extremely well mapped, by the way), beautiful villages, golden beaches and fabulous food, including local cheese, fresh seafood and amazing steaks, often served with grilled red peppers on top.
Try the volcanic steam baths on the largest island, Sao Miguel, or take a hike along the coast in Sao Jorge, where this photo was taken. The scenery reminds us of Ireland with its lush, green vegetation, but then the water and black rock evoke Hawaii, and the red-tile roofs scream Mediterranean. A truly magical place.
About the Author