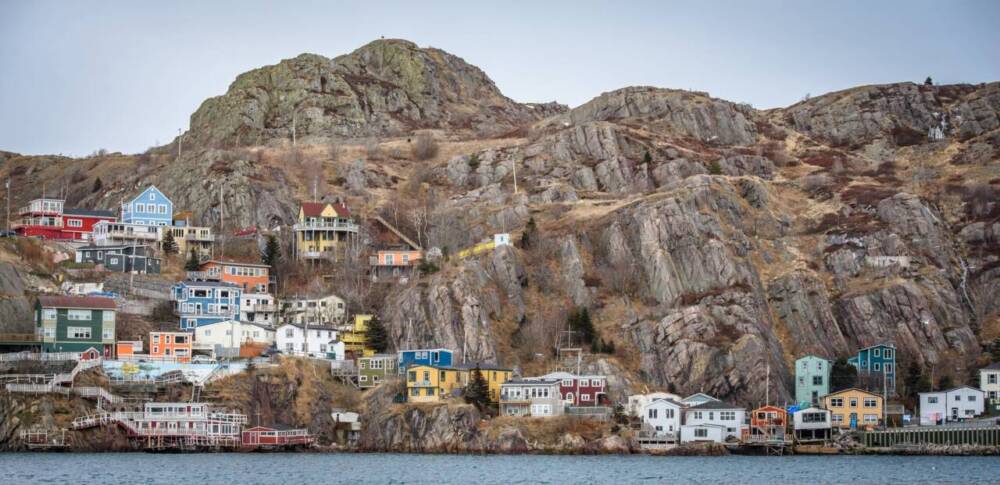 Air Canada Cancels More Routes in Newfoundland and New Brunswick and B.C.
January 12, 2021 Admin
Published reports say Air Canada has dealt another blow to Atlantic Canada, with announced suspensions of flights to Fredericton, New Brunswick and also cuts to service to Newfoundland and Labrador, and to British Columbia.
The CBC said it received a note that Air Canada will suspend all flights to Fredericton International Airport as of Saturday, Jan. 23.
It quoted spokesperson Pascal Dery as saying the airline will keep its Toronto-Moncton and Montreal-Moncton routes.
CBC also reports that Air Canada is slashing all service to Labrador and cutting two more routes out of Newfoundland. Service between Toronto and St. John's, and between Gander and Halifax and Goose Bay (Labrador) and Halifax, also will end January 23.
The Globe and Mail, meanwhile, reports that Air Canada will cease all operations in both Kamloops and Prince Rupert, B.C., as well as in and out of Yellowknife in the Northwest Territories.
A spokesperson told CBC News in a statement that the airline had experienced "stifled demand" due to COVID-19, ongoing travel restrictions and quarantine requirements.
As a result, the statement said, the company is "suspending until further notice all passenger flights to these destinations."
"We continue to experience stifled demand due to COVID-19 and ongoing travel restrictions and quarantine requirements," Pascale Déry, Air Canada's director of communications for Quebec, Eastern Canada and Europe, said in an email.
Déry said the decision was not taken lightly.
"We regret the impact on our customers and communities, but it is increasingly difficult to continue to operate in this challenging environment," she said, noting Air Canada's overall network capacity is currently down about 80 per cent from 2019.
Air Canada last month suspended all flights out of the Saint John Airport in New Brunswick and all Toronto flights out of the Fredericton International Airport indefinitely, starting Jan. 11. Canada's largest airline also said it was suspending all operations at the J.A. Douglas McCurdy Sydney Airport until further notice and temporarily suspending Deer Lake-Halifax, Charlottetown-Toronto and Halifax-Ottawa service.
WestJet last Friday said it was trimming its workforce by 1,000 employees and cutting its network by 30% because of ongoing travel restrictions and reduced business brought on by COVID-19.
Airline unions on Tuesday blasted the federal government for failing to help Canada's aviation sector.
"Unifor, ACPA, ALPA and CALDA continue to call on the federal government to make a direct and meaningful financial contribution to our devastated industry, commensurate with the contribution made by other countries to their own sector," officials said in a press release.
"While the unions were initially encouraged by the Minister of Transport's public commitment on November 8, 2020 to work with airlines on developing and finalizing an aid package, and a subsequent acknowledgement from the Finance Minister in the Fall Economic Update, airline workers are concerned that, now entering our 10th week, no indication has been given that aid is forthcoming," they said.
The Air Canada Pilots Association (ACPA), the Air Line Pilots Association (ALPA), Unifor and the Canadian Airline Dispatchers Association (CALDA) collectively represent more than 300,000 Canadian workers, many of which have already been laid off or furloughed.
About the Author