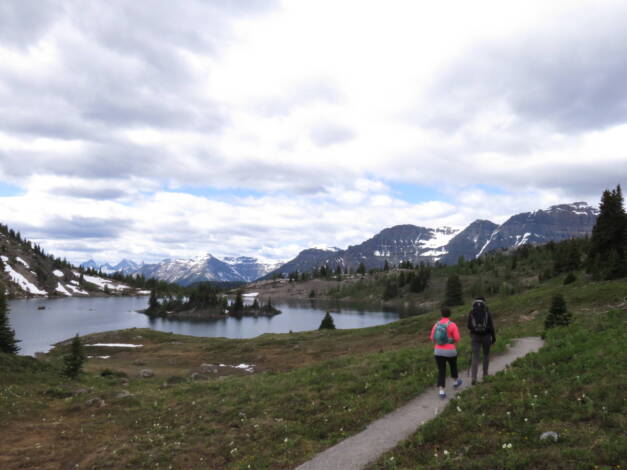 Jim Byers' Blog: 2021 Travel Looks Like Last Year, With Family Trips And The Great Outdoors
January 12, 2021 Admin
The travel scene in North America in 2021 is going to look pretty familiar, two studies suggest.
A nationwide Vrbo survey of families in the U.S. shows that more than 80% already have travel plans for 2021, and many families will opt for a road trip close to home, visiting the great outdoors, or mixing work and play while away (also known as the Flexcation).
According to vrbo (vacation rentals by owner), here are the pandemic-era travel habits that are here to stay in 2021.
Rediscovering the great outdoors: 61% of families surveyed said they are more likely to visit an outdoorsy destination rather than an urban one.
Reviving the road trip: 59% of families say they are more likely to drive instead of fly on their next trip.
Working from vacation: 52% of travelers who took a Flexcation this year found the experience of blending work and family vacation time refreshing, and 67% said they would do it again.
These are figures from the U.S. but I suspect things would be similar for Canada, with some variations of course.
Judging by the sound of things, it's probably going to be a good idea to book your family cottage or cabin fairly soon. And, if you want to try an RV trip, I'd make that booking quickly, too. RV's were immensely popular last year, and I suspect that will be true again in 2021.
"Families are eager to make up for missed vacations, and the trips they're planning in 2021 are going to look similar to many of the trips taken last year," said Vrbo travel expert Melanie Fish. "With continued uncertainty around COVID-19 and a newfound appreciation for travel habits developed during the pandemic, we expect families to continue taking road trips instead of flying, taking advantage of flexible schedules to mix work and play on a Flexcation, and seeking out destinations with access to open skies and fresh air in places they may not have considered before."
According to the most recent Longwoods International tracking study of American travellers, about 50% are planning to visit family and friends on their first trip this year, with the vast majority planning to travel by car. About a third of American travelers expect their first trip of the year to be a leisure/vacation trip.  
"The desire for travel to be with friends and family remains strong during the pandemic," said Amir Eylon, President and CEO of Longwoods International. "No doubt this is being fueled by the pandemic's negative impact on friends and families gathering since the arrival of COVID-19 last spring and particularly during the holidays."
Regarding the timing of 2021 trips, about 40% of American travellers do not plan to hit the road before there is vaccine distribution. Please note that almost half of travelers currently feel safe traveling outside their home communities."
About the Author