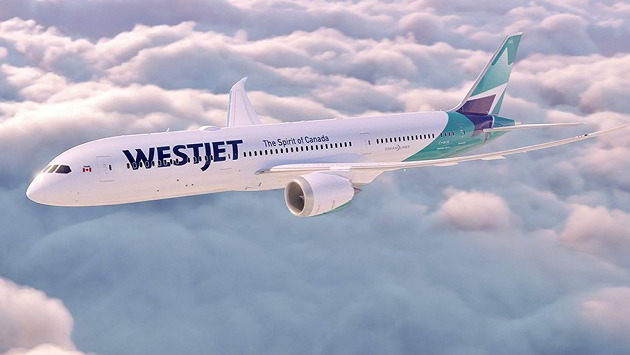 Canadian Airline Union: Trudeau Needs to Save Canada's Aviation Industry Now
January 13, 2021 Admin
Canadian airline unions say that the nearly 3,000 jobs lost at Air Canada and WestJet in the past week could have been lessened if Ottawa had a plan to help the country's aviation industry.
"Today's announcement leaves airline workers with continued disappointment in the federal government's lack of action to support the industry," said Jerry Dias, Unifor National President. "For months, we have been demanding that the federal government develop a long-lasting plan and provide financial support to save the industry from total collapse."
Air Canada announced plans to close its Yellowknife, Kamloops, Gander and Goose Bay regional offices and reduce its first-quarter capacity by 25% resulting in 1,700 job losses. The job cuts will also affect more than 200 workers at its Express carriers. This is in addition to the more than 20,000 layoffs previously announced last May.
WestJet last week announced a temporary layoff/furlough for 1,000 workers, plus a 30% capacity cut.
"It baffles me that our federal government continues to remain silent when in the past week we have seen layoffs at WestJet and now Air Canada," Dias said. "The federal government can no longer operate as business as usual. Support for airline workers needs to be an immediate priority of the incoming Minister of Transport."
Though the CEWS program provided some job protection measures for Canadian airline workers, the sector has seen unprecedented layoffs and furloughed workers. Yesterday Unifor, alongside Air Canada Pilots Association, Air Line Pilots Association and Canadian Airline Dispatchers Association, issued a joint media release calling on the federal government to make a direct and meaningful financial contribution to the already devastated airline industry.
Unifor is Canada's largest union in the private sector, representing 315,000 workers in every major area of the economy. The union advocates for all working people and their rights, fights for equality and social justice in Canada and abroad, and strives to create progressive change for a better future.
Mike McNaney, President and CEO of the National Airlines Council of Canada, which represents Canada's largest national and international carriers (Air Canada, Air Transat, Jazz Aviation and WestJet), issued the following statement in response to today's announcement by Air Canada of further service reductions and layoffs:
"Today's announcement by Air Canada of further layoffs, including layoffs at Air Canada Express carriers, and cuts to service follows an announcement by WestJet last week that it too is reducing service and employment levels, due to the pandemic.  These announcements capture the stark reality that we are losing connectivity and service to communities across Canada at a rate that threatens to unwind billions of dollars in investment made over the past ten years, investment that has supported hundreds of thousands of jobs, and driven a level of connectivity and service that underpinned economic growth in every region of Canada.
Since the pandemic began tens of thousands of aviation employees have lost their jobs, billions of dollars in aircraft have been parked, and market capacity has been reduced by more than 80% as carriers struggle to provide some level of service, and yet maintain financial viability.
Canada's major airlines are still operating without sector-specific aid and are consequently losing market share to foreign competitors who have received strong sectoral support from their governments.
Beyond public statements, we need action on financial support, and full engagement with industry to develop a truly robust and effective testing strategy that incorporates rapid antigen testing tied to quarantine and border restrictions.  This is the clear path forward for aviation, and reflects the approach being taken by countries around the world," McNaney said.
"The decisions made by the federal government in the coming weeks and months will directly and forcefully impact the future of Canadian aviation, the future of our employees, and the future of the communities we serve."
About the Author