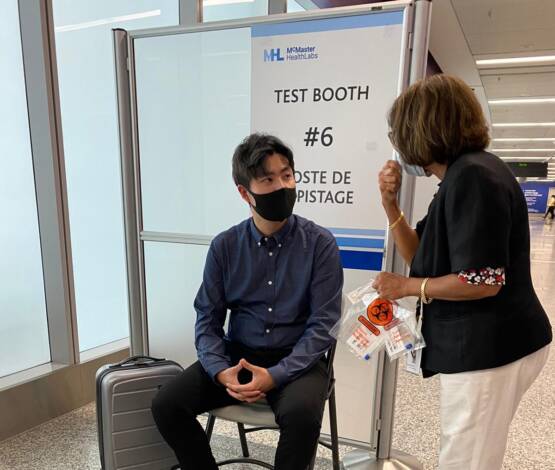 Calgary's COVID-19 Testing Program Expanding To Edmonton Airport
January 19, 2021 Admin
GlobalNews – Edmonton International Airport is two weeks away from launching the same COVID-19 testing pilot program that is already in place in Calgary.
The expedited testing program initially launched at the Calgary International Airport and at the Coutts border crossing in November.
"We're told that [the expediated testing] will be rolled out in Edmonton Feb. 1," Steve Maybee, the vice-president of operations and infrastructure at Edmonton International Airport, said on Monday.
The Ontario government announced PCR testing for Toronto Pearson Airport earlier this month.
About the Author