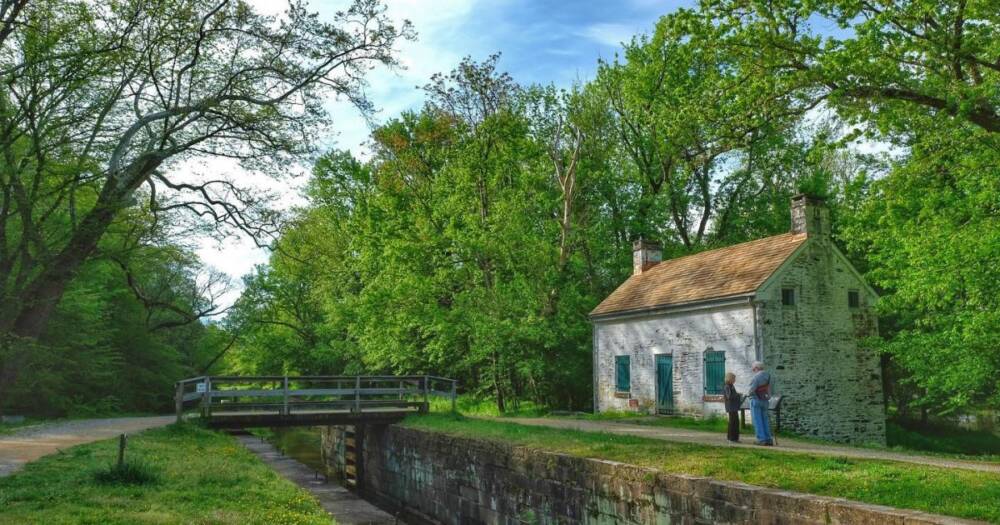 Historic C&O Canal Celebrates 50th Anniversary
January 20, 2021 Admin
January 8, 2021 marked the 50th anniversary of the C&O Canal National Historical Park. The men and women who made their living plying the Chesapeake & Ohio, or C&O Canal, lovingly called it "The Grand Old Ditch." A humble name for a grand undertaking.
In 1831, the canal opened, eventually stretching from Washington D.C. to Cumberland way out in Western Maryland. It was, and remains to this day, an engineering marvel rising and falling more than 600 feet over its considerable length. The C&O required 75 locks, and 11 aqueducts to cross major waterways, and the iconic Paw Paw Tunnel, a grand wonder burrowing more than 3,100 feet through the ancient stone of a mountain.
The C&O Canal National Historical Park contains over 20,000 acres of historical, natural and recreational treasures! The Park is the ninth most visited National Park in the nation, with more than five million visitors a year – that's more than Yellowstone, Yosemite, or the Grand Canyon!
Featuring a 184.5 mile (297 km) towpath, the Park is popular with hikers and bikers, as well as paddlers who enjoy the neighboring Potomac River and its offshoots. With over 113 rare and threatened species of plants and animals, over 1,000 historic structures, and a rich history of native cultures, transportation growth, and Civil War conflict, the Park has something to offer everyone!
No matter where you are in the world, there are ways that Canadians can virtually explore the C&O Canal and celebrate its 50th anniversary:
Take a 3D tour of the 184.5 miles of the C&O Canal towpath via Google Street View Tour: https://www.google.com/maps/@39.594222,-77.8253478,3a,75y,194.8h,80.51t/data=!3m6!1e1!3m4!1s-gY6BtPfogGRi9-lpRWAPQ!2e0!7i13312!8i6656?hl=en
Canal Discoveries takes viewers on a virtual visit of the canal, courtesy of the C&O Canal Trust. See modern and historic images, read stores, listen to audio, and learn about points of interest along the C&O Canal Towpath. https://www.canaltrust.org/programs/canal-discoveries/
From afar, viewers can have a personal tour from a portable ranger as the ranger will tell canal stories right from the computer. https://choh.oncell.com/en/site-list-89639.html
About the Author