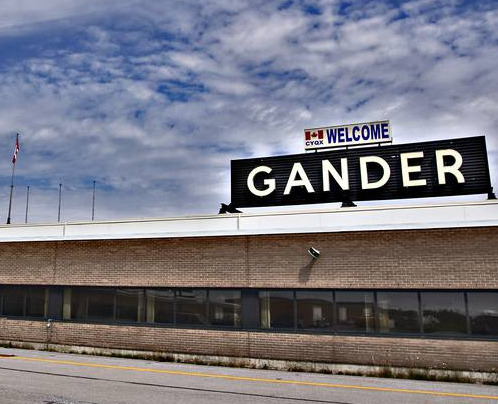 Last Flight Departs "Come From Away's" Gander Airport
January 24, 2021 Marsha Mowers
The last Air Canada flight from Gander International Airport in Newfoundland departed on Friday, leaving the airport without scheduled service to mainland Canada.
The "little airport that could" was made famous after taking in thousands of stranded passengers on 9/11 who landed in the little town from all over the world. Ganders residents' warmth and hospitality that day spawned the Broadway hit musical "Come from Away."
Service was inaugurated in May of 1942, before Newfoundland joined Canada.
Prior to COVID, Air Canada offered four destinations and 9 daily departures, carried 70% of passengers at Gander and accounted for one quarter of overall airport revenues.
In a Facebook post of an interview, Gander Airport CEO Reg Wright said,
"Our Province depends on trade. A shark needs flow, oxygen moving through its gills, or it dies. Our economy needs flow. There won't be an economic recovery without reestablishing movement."
In a news release, the town said Canada is the only G7 country that has failed to recognize the importance of air links and connectivity.
The federal government has yet to offer federal aid that's aimed specifically at the airline sector.
About the Author
Marsha Mowers made the move to editorial side of travel after many years working in destination marketing where she represented places such as NYC and Las Vegas. Her experience on "both sides" of the industry has put her in a unique position to provide valuable context to both readers and trade partners. Marsha also serves as Director of Content for TravelPulse Canada