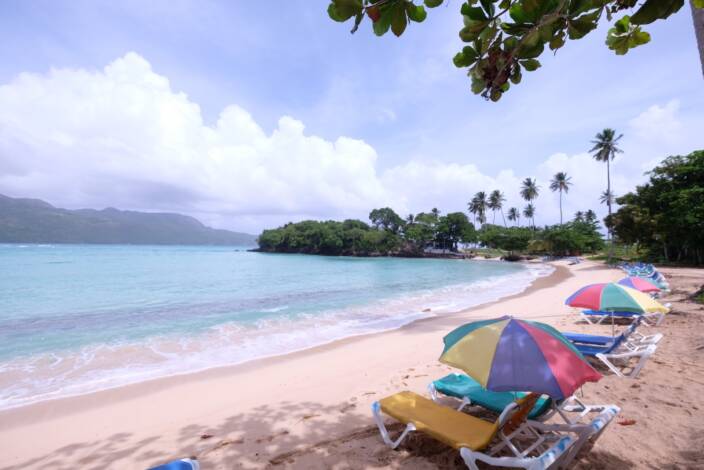 Travel Agents, Destinations and Airlines Say New Canadian Travel Rules Are Devastating
January 30, 2021 Admin
Friday's announcement of airline suspensions and new restrictions has dealt another major body blow to travel agents, the Canadian aviation industry, and to hotel workers here in Canada and in popular sun destinations.
The reaction in some corners appeared to be stunned disbelief when Prime Minister Justin Trudeau announced that all four major Canadian airlines will cease flying to the Caribbean and Mexico from tomorrow (Jan. 31) to April 30.
Ottawa also will bring in (at a time to be determined) tough new rules that will require not only a pre-flight negative COVID test for passengers flying to Canada, but post-flight testing at Canadian airports and a mandatory hotel quarantine at a cost of about $2,000 per person. If someone tests negative, they can leave the hotel but most quarantine at home, with extra surveillance now in place, for the rest of their 14-day quarantine. If they test positive, they'll be sent to a federal facility to serve out the rest of their quarantine.
The hotels aren't likely to be Fairmonts and Four Seasons, and you're not likely getting the penthouse suite. The federal quarantine facilities no doubt will be a step down from the hotels. Combine that with the $2,000 cost per person and you've effectively eliminated all but the most die-hard travellers from leaving the country.
It's not yet clear when those rules will come in or for how long they'll last, but the combination of quarantine rules and flight suspensions is yet, as one McGill University lecturer said, "another nail in the sarcophagus" of a travel industry that's already been badly bruised and battered by a pandemic that's nearing the one-year mark.
Here's a sample of some of the reactions:
Wendy Paradis, Association of Canadian Travel Agencies
"The news of earlier today with respect to the suspension of flying to the Caribbean and Mexico as well as significant related restrictions is absolutely devastating for all sectors within the travel industry – from airlines to hotels, tour operators, travel agencies, travel agents, independent contractors and all other businesses that rely on tourism.
"Without enhanced and urgent aid, and protection against commission recall there will be imminent business closures and bankruptcies among travel agencies and independent contractors – as we have been warning the federal government," she added. "However, as we have been stating for months to the federal government, travel agencies and travel agents cannot survive the brunt of about $200 million in recall commission on cancelled and refunded bookings related to the COVID-19 crisis.
"ACTA reinforced the impact of these latest travel restrictions to the Federal Government again today and reinforced our message that any aid given to an airline or tour operator MUST include funding to cover travel agent recall commissions, and for a fund to cover past bookings already recalled."
Nancy Wilson, Association of Canadian Independent Travel Advisors
We again find ourselves disappointed with the lack of information, as well as the thought processes that went into this decision making.
He (PM Justin Trudeau) opened his statement, recognizing that only 2% of cases has been brought about by travel, yet has again directed all his measures to protect Canadians from this virus, by restricting travel. With only a cancellation of flights to Caribbean destinations, we feel this has not addressed the seriousness of the issues with community spread or provided additional support to the Provinces to get this spread under control, where the majority of the issues are, not to mention that the majority of critical issues with this virus are not originating in Caribbean destinations.
We are however, hopeful that this will bring the urgency of sector aid to the forefront, for all of our businesses affected by these cancellations. Airline staff and all related sectors are now in critical need for support to survive. While they recognized airlines will need aid, no announcements on that leaves us again scrambling, and concerned for the future of our businesses. Independent Advisors, as well as Travel Advisors in storefront agencies, and Travel Agency Owners are at a greater risk today of shutting their doors for good, and the work we have ahead of us is paramount to ensure we can limit those closures as much as possible.

It was encouraging to hear, for the first time, from Transport Minister Omar Alghabra, travel agents mentioned, regarding sector aid. We will look at this as a positive step forward, and as an opportunity to further dialogue on the urgent need for commission protection with any bailout packages.
Robert Kokonis, AirTrav Inc
Today's announcement really was the nail in the coffin for the airline and tourism business. We're going to see bankruptcy filings, you might even see a few outright failures. This will definitely finish off hundreds of travel agents, if not thousands, across the country. (courtesy globalnews.ca)
Jamaica Tourist Board
The Jamaica Tourist Board was disappointed by the Canadian government's announcement regarding new restrictions on international travel. Canada is Jamaica's second largest source market for international travel and the cancellation of flights into the Caribbean until April 30 will undoubtedly impact the country's tourism industry during the peak winter travel season.
From the outset of the pandemic, Jamaica has been a global leader in managing and mitigating the spread of COVID-19. The Ministry of Health has implemented stringent protocols to protect local residents while providing travellers with a safe, seamless and enjoyable experience.
Jamaica's tourism industry remains resilient and optimistic and we look forward to hosting Canadian travellers on the island once again when airlift resumes this spring.
Unifor National President Jerry Dias
Unifor calls on the federal government to provide immediate financial support to the industry to prevent its total collapse. You can't have one without the other. Further travel restrictions without providing financial support for airline workers is a risk to the very future of Canada's airline industry.
Canadian Airports Council
The industry's outlook for 2021 is now dramatically worse than it was even a month ago. There is an urgent need for the government to work with
industry in the coming weeks on a plan to emerge from the pandemic and methodically and safely start to remove travel restrictions when the time is right.
For the past 10 months, Canada's airports have kept passengers and workers safe, maintained operational capabilities and served their communities. With demand down by 85 to 90 per cent since the spring, they have done so by burning through any cash reserves, cancelling projects, laying off staff, and assuming $2.8 billion in additional debt by the end of 2021, just to keep their doors open. Today, there is nothing left to cut, yet
the restrictions keep piling on.
About the Author