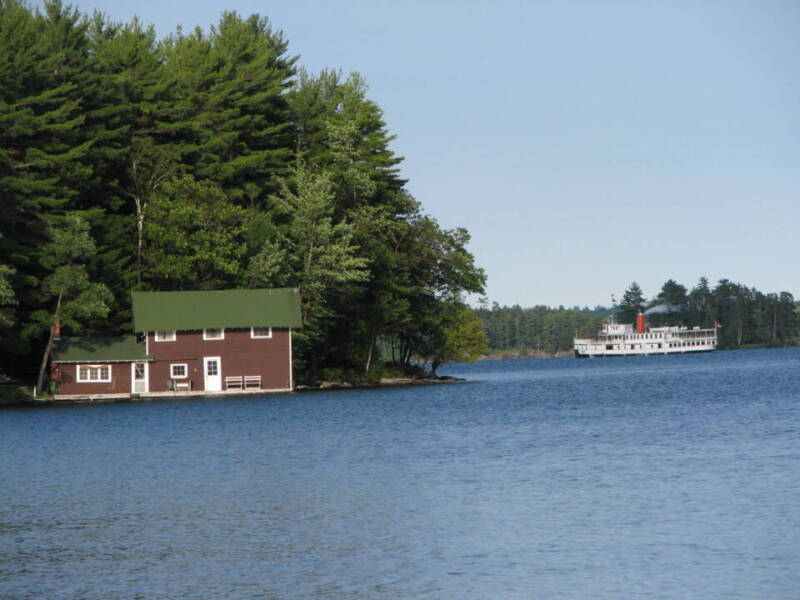 Cabins, Cottages and Quiet: Airbnb Says 2021 Travel Could Look a Lot Like 2020
February 7, 2021 Jim Byers
It's not so much where we want to go when we can safely travel again, but who we want to go with.
Nathan Rotman, Airbnb's public policy manager for Canada, told Canadian Travel News that he expects 2021 won't look all that different from last year when it comes to travel trends.
"We're almost at the one-year mark of most of humanity being isolated in their homes," Rotman said in a telephone interview. "I think we'll see a lot of local travel; people heading to domestic destinations and looking for rural, cottage-country-type reservations where people can still remain distanced from other folks if necessary.
"Maybe they'll expand their bubble a bit to see parents or grandkids."
That sounds a lot like 2020, doesn't it?
"I agree," Rotman said. "I have a hard time seeing a lot of people on 'round the world cruises this year."
A recent Airbnb study found that travel in 2021 likely will again be focused on regional deestinations rather than international tourist meccas. The study was done in the U.S. but Rotman said he doesn't think Canadians' replies would be wildly different.
"Travellers usually want to visit big cities," Rotman said. "But I don't think New York or Toronto or Paris will come back as key destinations" terribly soon.
"I think people want to spend time with the people they miss."
Airbnb says cities like Toronto and London were the company's biggest destinations in the second half of 2019. But booking trends last year changed to smaller, lower-profile destinations.
(This is purely anecdotal, but I spent a couple days in Kingston Ontario last September and it felt almost like 2019. The streets weren't packed, but it felt pretty normal. We drove from there to Montreal and there was hardly anyone on the streets of downtown.)
Last Labour Day, Airbnb put out a statement that said bookings were up 185% for Collingwood, Ontario, which is a couple hours north of Toronto on Georgian Bay (Lake Huron). Bookings for St. Jerome, Quebec, just north of Montreal, were up 148%, while bookings for Penticton, B.C. were up 95%.
"No one city amounted for more than  seven per cent of guest arrivals," Rotman said. Instead, Canadians last summer spread out and searched for cottages and cabins, as well as unique stays in treehouses or farms, "anything that was kind of rural and remote, and most within 500 km's of home."
"Nobody was keen to get on a plane last year," he said. "They wanted to get away from the house they were locked up in, and they wanted to travel with their immediate family."
The Airbnb study says the biggest increase in searches for bookings of late have been for places like Muskoka and the Outer Banks of North Carolina.
Their report says travellers want to avoid the "shuttles" and "long lines" of mass tourism and are most eager to spend time with their loved ones.
Airbnb saw record bookings for family travel, with groups of five or more people.
The report found that 54% of people surveyed said they have already booked travel or expect to travel this year. Fifty six per cent said they prefer a domestic or local destination, while only 21% said they were eager to take an international trip or go someplace far away.
The study found that travellers have mostly been booking trips close to home. Fifty five per cent of those surveyed said they were "very" or "extremely" interested in taking a trip within driving distance. Prior to the pandemic, most Airbnb bookings were more than 800 km's from home.
As well, Airbnb says travellers are now booking closer to their travel dates, which makes sense to me as folks likely are weighing the latest virus news before they hit the "book now" button.
The pandemic also seems to have skewed travel patters towards those with youth and money on their side. The study found that three-quarters of those making more than $100,000 a year plan to travel in 2021, while only 58% of those earning less than $50,000 say the same. A majority of Americans under 50 plan to travel in 2021, compared with 45% over that age.
Rotman said the US study found that Americans miss travel more than they bars or restaurants.
"The prospect of travelling again makes people feel better about the future. It boosts hope."
Rotman also said he doesn't see business travel rebounding to 2019 levels any time soon.
"Our research shows people aren't that attached to business travel and don't necessarily miss it. Going on a plane for one meeting is probably a thing of the past."
Bloomberg reports that Marriott International Incl. and Expedia Group Inc. reported 57% and 58% drop in sales in the third quarter of 2020, respectively, compared with an 18% drop for Airbnb.
.
About the Author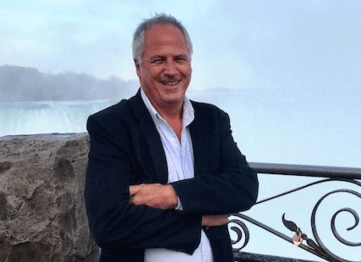 Jim Byers was travel editor for five years at the Toronto Star, which has the largest travel section in North America. "Canada's Travel Guy" is a sought-after expert in the industry and has recently published his first e-book "Ontario Escapes, 19: Places to Visit Right Now."  Jim also serves as Senior Editorial Director for TravelPulse Canada.