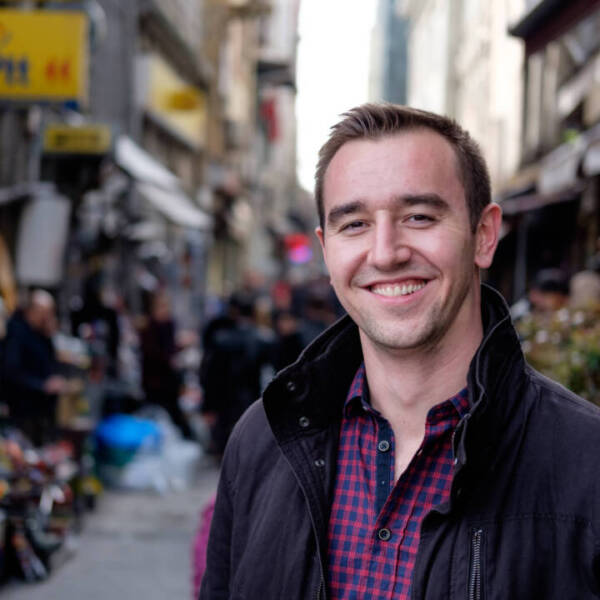 What I Miss About Travel: Canadian Blogger Christopher Mitchell Yearns For The Unknown
February 7, 2021 Admin
When I think about missing travel, I consider how dearly I miss the excitement of chance encounters. The beauty of travel to me has always been that you planned how things were going to go, but knew in the back of your mind that it could conceivably go another way. That was never something that distressed me, but actually rather excited me.
I loved the idea that I could meet someone or experience something which could throw the trajectory of my day entirely off course. I loved knowing that I could end up somewhere new, with someone new, and my only goal was to remember where the heck my hotel was at the end of the night.
Travellers, by trade, are hungry for the new and the different. That, more than anything, is what has been a struggle for me, and I'm sure many others. When my days are clearly mapped out, and they go exactly to plan, it's fun for the first little bit, but the novelty wears off quite quickly.
I yearn for the curveballs of travel, and the moments on the road when my heartbeat is elevated. I yearn to stand in the shadow of a monument so much larger than myself, and to be overcome with awe and humility. And, dramatic moments aside, I simply yearn to try new beers, and new foods, and to learn in a place that isn't my oh-so-familiar office.
Travel to me has never been an action, but more a philosophy. I pack my bags and close them tight, and at the same time proceed to open my mind.
There are many emotions that I cannot tap into at the moment, and lie dormant for me. But I'm already imagining the rush that will return when I touch down on the next unfamiliar tarmac, in what I hope will be the not too distant future.
Christopher Mitchell is a travel writer who is the founder of www.travelingmitch.com, and the Cofounder of www.ultimateontario.com. He also helps to run the Toronto Bloggers Collective, a community to support Toronto-based creators, as well as a blogging newsletter entitled, "This Week in Blogging." He's visited more than 80 countries, but that hasn't gotten in the way of his deep and profound love for both Ontario and the nation at large.
About the Author