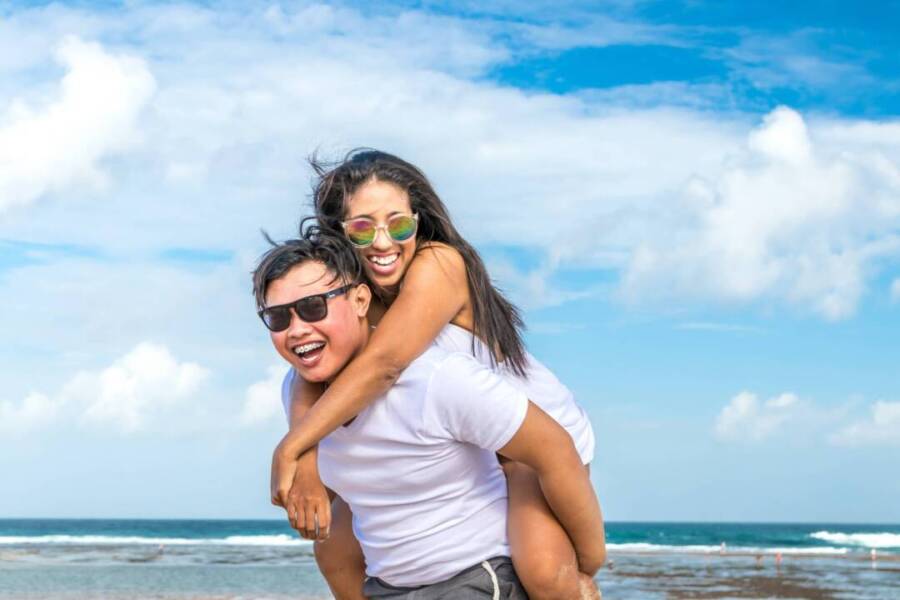 Polar Vortex Got You Down? There Are Some Good Signs For Travel and Tourism
February 8, 2021 Jim Byers
It's the dead of winter for most Canadians. It's cold. We spend far too much time chipping ice and snow off our windshields and buttoning up our kids' jackets and snowpants just as they realize they have to go to the bathroom.
We can't do anything about the calendar or the polar vortex, and we have no secret stash of vaccines in our back pockets, but there ARE some signs of hope in the travel and tourism industry.
A new survey from IHG Hotels & Resorts reveals how much people are longing for human connection, to be with their loved ones, and to make new memories.
Close to 60 percent of survey respondents said they canceled up to four trips (leisure and business) last year. More than half the travellers surveyed said they have now rebooked canceled trips or plan to rebook them, with family vacations and visiting loved ones topping travel wish lists for 2021. And while the pandemic isn't over, the roll-out of vaccines is igniting hope and optimism, as respondents across all age groups, 18 to 55+, say spending time with family and friends is a primary motivator for travel this year.
TRAVEL TRENDS FOR THIS YEAR
One in five respondents said they plan to make up for the lack of travel in 2020 by going on more trips in 2021.
One in five people overall said they hope to travel to a place on their bucket list in 2021, with that being true for one in three travellers aged 18 to 24.
One in three surveyed said going to restaurants and trying new foods has the most positive impact on their vacations.
Over a third of all those surveyed, including 50 percent of those 55 and older, said they plan to hold off travelling until the COVID-19 vaccine is more widely available. Which isn't so great. But we're focusing on the positive here, so pretend you didn't see that.
Those findings are consistent with survey after survey I've seen in the past few months. Older travellers, who often have the most money to spend, are going to be quite cautious about dipping their toes into the travel water. But younger folks are straining at the proverbial leash and will be the first ones to travel, especially internationally.
That probably bodes well for big cities and popular youth destinations such as eastern Europe and southeast Asia, where our North American dollars tend to go the farthest. If I run trips for millennials in Thailand, I might be pretty hopeful for a decent year. If I operate cruises for older folks in France, I'm not sure I'd put in an order for a new BMW just yet.
"It's often said that travel is the only thing you buy that makes you richer, and our survey results prove that people are hungry for those rich experiences again," said Claire Bennett, Chief Customer Officer, IHG Hotels & Resorts. "But the world has changed, and travel decisions must be made more thoughtfully. As we look ahead, we've all had a lot of time to think about what travel means to us, what trips are most important, and how we want to reconnect with loved ones.
"So, whether it's that longed-for family beach vacation, a weekend getaway with friends, your first in-person business meeting, or a special anniversary trip – our family of 16 brands is ready to help open up the world when the time is right and welcome travellers back with confidence, as we embark on the next chapter of travel."
BUSINESS TRAVEL TRENDS
One in three workers globally, and 40 percent in the U.S., stated the lack of business travel in 2020 demotivated them.
40 percent of those who travel for business said they miss face-to-face meetings.
More than half of respondents said business travel allows them to "create meaningful relationships with colleagues, customers, and/or clients."
Nearly 45 percent shared that business travel improves their working mood and makes them more motivated.
HOTEL TRENDS
While on vacation, the majority of Americans said travelling with loved ones, creating new memories, and having quality time with others had the most positive impact on their mood, while most Australians said it was sightseeing (they DO live on an island) and for U.K. travellers, it was chasing sunshine (no explanation needed).
When it comes to what respondents traveling for work miss the most, one in three said it was "sleeping in a comfy hotel bed" and one in four said "room service."
Cabin fever kills the romance; one in four of respondents age 45+ said they look forward to intimacy while on vacation.
About the Author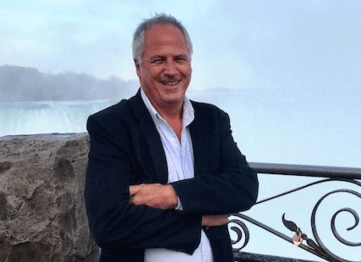 Jim Byers was travel editor for five years at the Toronto Star, which has the largest travel section in North America. "Canada's Travel Guy" is a sought-after expert in the industry and has recently published his first e-book "Ontario Escapes, 19: Places to Visit Right Now."  Jim also serves as Senior Editorial Director for TravelPulse Canada.