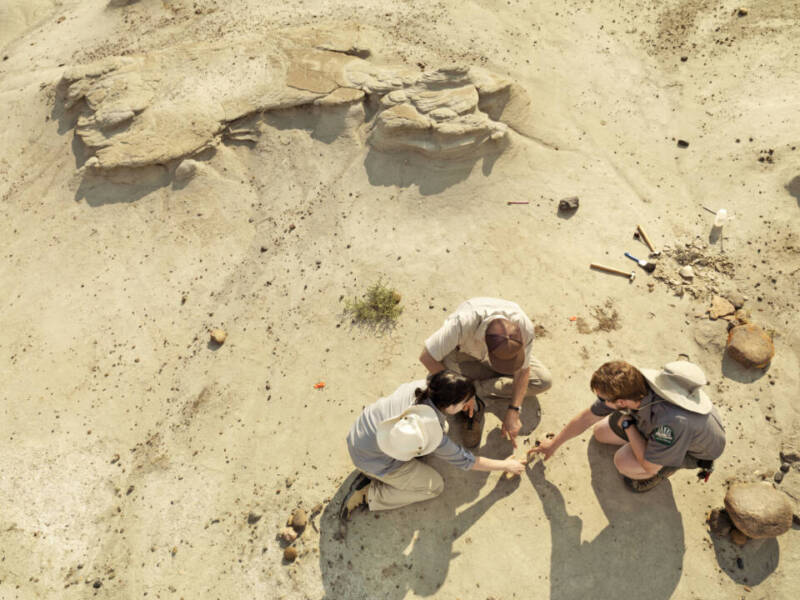 Dream Now, Travel Later: Great Experiences in Beautiful Alberta
February 9, 2021 Admin
This is the second in our series of Great Experiences to try across Canada, courtesy of Destination Canada. Today it's Alberta's turn.
Chase ice bubbles 
An awe-inspiring magical frozen wilderness will light up your imagination. Journey to the magical icefalls and ice bubbles of David Thompson Country, Alberta. Pursuit Adventures leads guests on half or full day tours, beginning with a guided snowshoe or winter hike through fragrant pine forest, towards a scenic viewpoint overlooking the Cline River Canyon. After snapping selfies, head into the canyon itself, strolling alongside the frozen creek and marveling at surrounding icefalls.  During the rest of the afternoon, you'll hunt for ice bubbles on Abraham Lake (created from water-dwelling bacteria expelling methane gas). Picnic lunch, hiking poles and ice cleats are included in the tour.
Dig for dinos 
Set against a dramatic backdrop of the otherworldly Alberta Badlands, Dinosaur Provincial Park contains some of the most important dino discoveries ever made. More than 35 species of dinosaur have been unearthed here, dating back 75 million years. Here, visitors can participate in a guided excavation in a real bonebed, hike among rocks and hoodoos, and sleep under the stars.  
About the Author