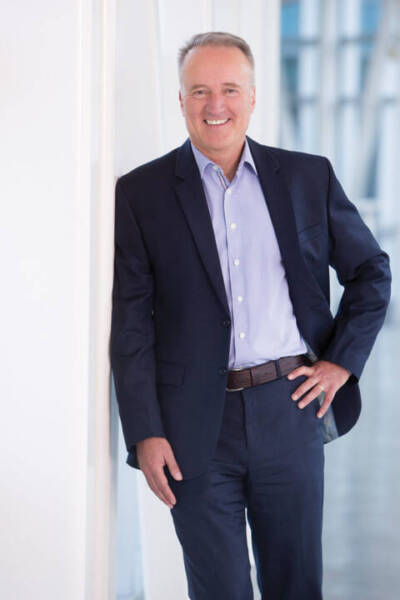 WestJet Blasts Trudeau Government Approval of Air Canada/Transat Deal
February 12, 2021 Admin
WestJet says the Trudeau government's decision to allow Air Canada to buy Transat will reduce competition and bring higher fares to Canadian consumers.
The government of Canada on Thursday approved the purchase of Transat by Air Canada with a few conditions, including installation of a price-monitoring mechanism, protection for jobs in Quebec and "measures to facilitate and encourage other airlines to take up former Transat A.T. routes to Europe."
"This decision shows blatant disregard for all Canadians who believe in healthy competition," said Ed Sims, WestJet President and CEO. "When Canadians look to explore the world and reunite with family and friends once again, they will face fewer choices and higher fares."
WestJet officials said the deal was okayed by the Justin Trudeau Cabinet "without significant remedies."
The government's own Competition Bureau stated in regards to the proposed purchase, "Eliminating the rivalry between these airlines would result in increased prices, less choice, decreases in service and a significant reduction in travel by Canadians on a variety of routes where their existing networks overlap," officials pointed out.
"It is hard to imagine a deal as anti-competitive in any industry where the number one player buys number three without meaningful remedies," Sims said. "This is a serious setback to Canada's economy.
"The Competition Bureau themselves described such cosmetic remedies as inadequate. Canadians should be profoundly disappointed."
Sims later posted this item on the WestJet blog site:
As President and CEO of Canada's second largest airline and an emerging global carrier, I am deeply disappointed with the approval by the government of Canada on February 11 of the acquisition of Transat by Air Canada, without meaningful remedies. The real losers in all of this are Canadians who believe in open and healthy competition. According to the Competition Bureau, what they will get by contrast is higher prices and reduced service.
The Competition Bureau is responsible for healthy competition in Canada. The Bureau, in relation to the proposed acquisition, reviewed hundreds of thousands of documents and heard from dozens of stakeholders including four independent experts before it ultimately concluded that "Eliminating the rivalry between these airlines would result in increased prices, less choice, decreases in service and a significant reduction in travel by Canadians on a variety of routes where their existing networks overlap."
The Commissioner of Competition, Matthew Boswell, stated as recently December 3, 2020 "[c]ompetition enforcement is more important than ever." He further emphasized that "[r]elaxing our standards in a crisis period could cause irreversible enhancement of market concentration, leading to deeper and longer-term harm to consumers and the economy."
In a letter dated December 9, 2020, the Commissioner provided the Minister of Transport with his assessment of the adequacy of the proposed measures put forward by the parties to address the competition concerns. The proposed measures, in the Commissioner's view, were inadequate; did not conform to the principles of merger remedy design; and were unlikely to result in effective entry for new competitors. Based on his experience and expertise, the Commissioner's view is that there were significant deficiencies in the undertakings proposed by the parties, such that they did not address the competition concerns likely to result from the merger of Air Canada and Transat.
For the relatively low cost of $190 million (essentially the cost of a single wide body aircraft like WestJet's 787 Dreamliner), years of effort to foster true competition has been undone. This is akin to telecommunications giants Bell and Rogers becoming one without significant concessions.
As a result of this decision, Air Canada will hold:
A combined 94 per cent share of Canadian carrier capacity to Europe.
An almost 70 per cent market share on routes from Toronto to London, Paris and Rome.
A more than 90 per cent share in key leisure markets like Toronto to Athens or Glasgow, while from Montreal to Barcelona or Venice, Air Canada will be the only Canadian airline on those routes.
For sun markets in winter, Air Canada will have half of the market share from Toronto to Cancun and 56 per cent to Punta Cana.
Overall, Air Canada's share of sun destinations from Toronto will rise to 54 per cent while WestJet would hold 19 per cent.
To be 100 per cent clear, here is what we asked the government for:
Air Canada must be prohibited from using its Aeroplan loyalty program on Air Transat routes, or from using of exclusivity agreements or similar incentives with travel agencies, as these tactics will limit the ability of consumers to exercise competitive choice. Loyalty programs lock customers in by creating significant costs to switching carriers, while they similarly drastically increase competing airlines' costs for acquiring such passengers.
Critical slots and infrastructure must be made available to Canadian airlines at London Heathrow (LHR) and Amsterdam Schiphol (AMS) to help offset the international travel market dominance of a merged Air Canada/Air Transat.
The merged firm must be prohibited from operating at Terminal 3 of Toronto's Lester B Pearson Airport (YYZ). Terminal 1 boasts 3.7 million square feet with only 14 airlines operating whereas Terminal 3, built 30 years ago has 28 airlines operating in 1.9 million square feet.
Air Transat's tenuous financial position was highlighted as the basis for the government's approval. It is quite easy to see how Transat was positioned as a failing firm that needed rescuing when one party in the transaction precludes Transat from accessing financing as part of the negotiation while on the other hand, the government shuts down every means of demand generation. The government of Canada committed to assisting all airlines on November 8, 2019 and has had the Large Employer Emergency Financing Facility (LEEFF) program available across Canada. We will be asking the government to confirm whether they offered liquidity support to Air Transat and whether they were denied liquidity support from the government.
WestJet will celebrate 25 years of flying at the end of this month. Before we started service, only 18 per cent of Canadians travelled by air. Today, 50 per cent of Canadians travel by air, while over the same period, average airfares have declined by 45 per cent. That's what healthy competition does.
We are proud of the contributions we have made to lower fares and increase choice, including investing billions of dollars to create a strong full-service national carrier and to offer more choice globally with our 787 Dreamliner operations. We are also proud of the commitments that we have made to our guests during this past year through our liberal ticket refund policy, transparent robust health and safety protocols and our dedication to ensuring critical lifelines remain open across our country.
As we look down the road to how we recover from the devastating effects of this global pandemic, our government has deplaned the needs of the Canadian traveller and left them on the tarmac.
About the Author