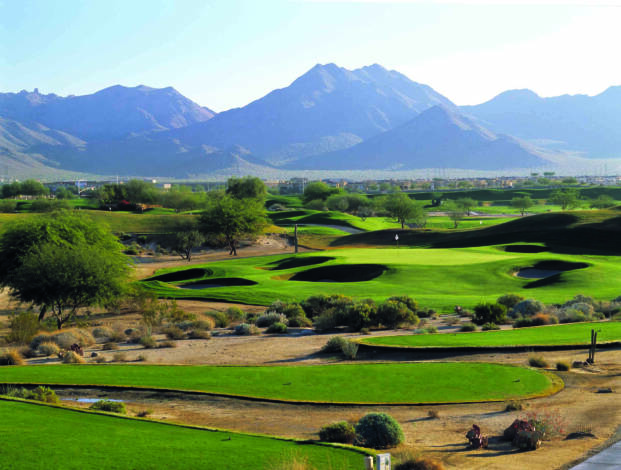 Best Golf Cities In The U.S.: Arizona and California Dominate the Top 25
February 17, 2021 Admin
If you're looking for great golf in the U.S., go west. Way west.
A new study by Coventry Direct rates the top 25 U.S. cities for golfers, and they're mostly on or near the west coast, plus a few in Florida and other states.
They collected data on each of America's 100 largest cities (based on population size) for factors that included cost of living, quality of life, average temperatures and number of golf courses per 100,000 people.
Cities were assigned a score of 0-10 for each factor, with a mathematical formula formulating each score relative to the other cities in their analysis. Factor scores were then added together to give each city a final score on a 0-100 scale, with higher scores indicating better conditions for golf enthusiasts.
Arizona swept the podium with the one, two and three spots all in the Phoenix/Scottsdale area, and had five of the top 10, plus seven of the total 25. California also had seven in the top 25. Nevada had three entries, all in the top 10. Florida had three in the top 25, with St. Petersburg coming out best at number seven overall.
Here's their top 25:
Scottsdale, Arizona
Glendale, Arizona
Gilbert, Arizona
Henderson, Nevada
Irvine, California
St. Petersburg, Florida
North Las Vegas
Chandler, Arizona
Las Vegas, Nevada
Mesa, Arizona
San Diego, California
Chula Vista, California
Fremont, California
Anaheim, California
Phoenix, Arizona
Winston-Salem, North Carolina
Tucson, Arizona
Santa Ana, California
Norfolk, Virginia
Orlando, Florida
Irving, Texas
Chesapeake, Virginia
Riverside, California
Tampa, Florida
Arlington, Texas
About the Author