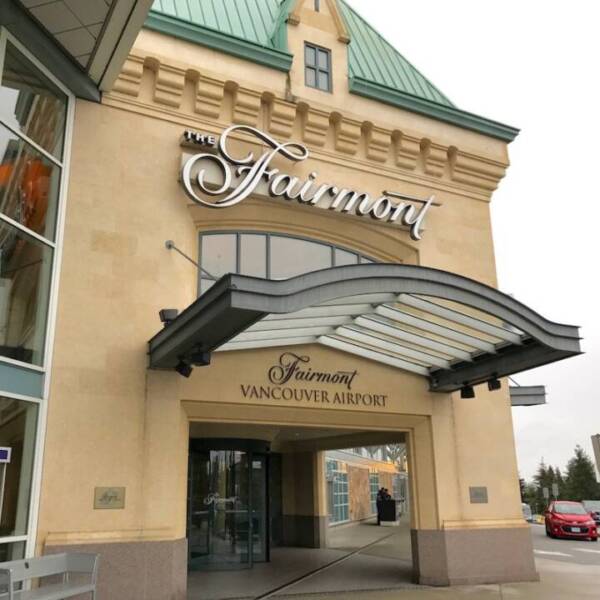 Tough New Testing and Hotel Quarantine Rules for Canada Begin Monday
February 21, 2021 Jim Byers
Tough new rules for people coming into Canada by air or by land have begun. There are also are three new quarantine hotels available.
Starting today, anyone who arrives in Canada by plane will be tested at the airport for COVID-19. They will then have to make their way to one of the government's official quarantine hotels while they await their test result, which could take three days. If someone tests negative they can go home or to their designated quarantine spot for the remainder of the government's mandatory, 14-day quarantine period. If they test positive, they'll serve out the rest of their 14-day quarantine at a government facility of some kind (Ottawa hasn't said what those will be, but we're guessing hotels).
Ottawa last Monday (Feb. 15) began requiring all non-essential travellers crossing into Canada by land to show a negative COVID-19 test taken within 72 hours. Starting today, non-essential travellers granted exemptions and allowed into the country at land crossings also be required to take a COVID-19 test at the border as well as at the end of their 14-day quarantine. That rule will apply initially only to border crossings that have the proper equipment, and will then be expanded.
The federal government website says the five border crossings that will require testing beginning today are Douglas, B.C., Coutts, Alberta, the
Queenston-Lewiston Bridge in Niagara-on-the-Lake, Ontario, St. Bernard de Lacolle (Highway 15), Quebec and St Stephen 3rd Bridge, New Brunswick.
Onsite testing will required at 11 other border crossings as of March 4, including the Ambassador Bridge in Windsor, Ontario, The Fort Erie Bridge in Ontario, the Pacific Highway in B.C. and Stanstead (Route 55) in Quebec.
Also starting today, anyone arriving by land or air will be required to submit their travel and contact information, including a suitable quarantine plan, electronically via ArriveCAN before crossing the border or boarding a flight. All travellers arriving to Canada must also continue to submit COVID-related information electronically daily throughout the quarantine period, as well.
The government last Friday quietly extended the U.S.-Canada border closure until March 21.
The list of approved quarantine hotels, meanwhile, has grown by three. The government's website now shows two more hotels in Vancouver (list below) and one more near Toronto Pearson Airport.
The rules issued by the Trudeau government state that passengers must book rooms on the phone by calling American Express Business Travel at 1-800-294-8253. Travel agents are not allowed to book for their customers.
Canadian Travel News has received several Twitter messages from frustrated people who can't get through to Amex, or who have had to wait hours to talk with someone.
"The wonderful American Express Travel was obviously not well prepared for the phone calls," one person said. She complained the government/Amex agreement prevents travel advisors from giving information and good service to their clients, and that she was on hold for four hours.
Prime Minister Justin Trudeau last week defended the booking process.
"There are always challenges, but we will do everything we can" to help, Trudeau said.
Ottawa has revealed that taxpayers will pay for the hotels of any refugees that come into this country. And it appears that "regular" guests can book rooms in the same hotel where quarantined passengers will be staying.
The government website last week listed the Westin Wall Centre Vancouver Airport as the only option for passengers flying into YVR. That list now includes the Fairmont Hotel at Vancouver Airport (which is outstanding, by the way) and the Radisson Vancouver Airport. For Calgary, the only options are the Acclaim Hotel and the Marriott Calgary Airport, which is connected to the terminal. For Toronto, the initial choices were the Alt Hotel Pearson Airport, the Four Points by Sheraton and Element Toronto Airport, the Holiday Inn Toronto International Airport and the Sheraton Gateway Hotel in Toronto International Airport, also directly connected to the airport. The Fairfield Inn and Suites Toronto Airport is now on the list, as well. For Montreal, the options are the Aloft Montreal Airport, the Crowne Plaza Montreal Airport, the Holiday Inn Express and Suites Montreal Airport and the Montreal Airport Marriott In-Terminal hotel.
One Twitter user said she was told that all passengers must prepay the hotel room and it is non-refundable even if the test results come back earlier than three nights. Here's what she told me about Toronto airport hotel quarantine prices.
Sheraton Gateway at Pearson Airport $319 single, $444 double NO PETS
Four Points Sheraton $309 single, $509 double PETS ALLOWED
ALT Hotel Pearson $399 single, $439 double PETS ALLOWED
Holiday Inn $329 single, $539 double PETS ALLOWED
With three night minimums, that would be anywhere from $957 (plus taxes) for single occupancy at the Sheraton Gateway to $1,617 for two people at the Holiday Inn, plus taxes. My source told me that includes food, transportation and security costs.
At the Calgary Airport Marriott In-Terminal Hotel, the three-day quarantine stay for one person costs $1,272 plus tax, an employee who answered the phone told Canadian Press.
The CBC reports that three nights at the Acclaim Hotel in Calgary is just $611, including taxes, while the Westin Wall Centre at Vancouver Airport costs $1,827, including taxes.
That's not cheap, but it's nowhere near as high as the estimated (okay, threatened) $2,000 per person that some politicians have suggested.
The government website says hotel guests under quarantine are not supposed to use hotel common areas, such as the pool, gym, lobby or restaurants. But hotels are allowing other guests to stay at their properties while official quarantine rooms are occupied.
In addition to getting tested upon arrival, Canadian government rules require all passengers to provide proof of a negative COVID-19 test before they board a plane for Canada. Those tests must be of the PCR variety and must be taken within 72 hours of your scheduled departure.
About the Author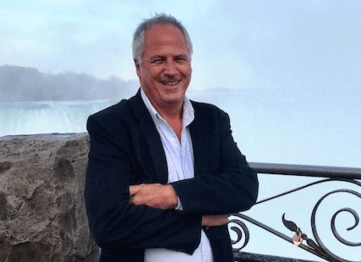 Jim Byers was travel editor for five years at the Toronto Star, which has the largest travel section in North America. "Canada's Travel Guy" is a sought-after expert in the industry and has recently published his first e-book "Ontario Escapes, 19: Places to Visit Right Now."  Jim also serves as Senior Editorial Director for TravelPulse Canada.