A "Workation" Special: Save 50% at Beautiful Graycliff in The Bahamas
August 18, 2020 Jim Byers
Nassau's famed Graycliff Hotel & Restaurant, one of the world's most casually elegant hotels, can now be a home office in paradise for anyone working or studying remotely but craving inspiration and a change of quarantine scenery. The new Graycliff Workation Special offers 50% savings and includes all the amenities of a five-star resort stay for a minimum of 14-nights which also fulfills current Government of The Bahamas quarantine requirements.
I've visited the hotel for a meal and a tour and found it to be truly remarkable.
The Graycliff Workation Special begins with savings of 50% for a spacious room or suite with daily Graycliff Continental Breakfast and includes everything to allow guests to successfully be remote. Daily housekeeping and nightly turndown service, high-speed internet throughout property from guest rooms to pool; use of a printer, power strip and IT support; and the hotel's generator power backup also ensures the hotel will be fully operational and guests will always be connected when they need it most.
Graycliff Hotel's Workation Special is available exclusively for direct bookings with the hotel. Rates start at USD$3,474.52 per room for two, including all taxes and service charges for a minimum 14-night stay for bookings now through December 15, 2020 and stays by December 15, 2021. Entry protocols for The Bahamas include submitting a Travel Health Visa Application with negative results from a COVID-19 RT PCR test taken no more than ten days prior to arrival. On arrival all travelers are required to quarantine for 14-days.
"Guests can decamp to the Bahamas and enjoy our phenomenal service and all the comforts and pampering they don't get at home. And now that The Bahamas government has in principle approved an extended stay visa our Graycliff Workation Special is the perfect way for people looking to escape," said Enrico Garzaroli, CEO of Graycliff. "Since we received our Clean & Pristine Certification in mid-June we've been leading the way for guests to come and enjoy our 5-star facilities and activities, and the peace of mind of being able to enjoy visiting the Bahamas taking current travel restrictions into consideration."
In addition to Graycliff's pampering service guests will be able to fully enjoy the hotel's amenities and partake in the hotel's famous on-property activities, specially priced and conducted privately for Graycliff Workation Special guests. These exclusive hands-on experiences include an interactive Culinary Lesson, three-course meals and a sommelier-led tour of Graycliff's world-renowned Wine Cellar; a poolside Cocktail Mixology Lesson; Afternoon Tea with Champagne or Graycliff Cigars; a Learn to SCUBA Pool Resort Course in partnership with Stuart Cove's Dive Bahamas, a Heritage Museum of The Bahamas guided tour, virtual exercise classes and more.
Once guests complete their 14-day mandatory quarantine guests may enjoy off-property activities from a specially curated list of private excursions. These include but are not limited to a Private Beach Day with Lunch at Blue Lagoon Island with or without Dolphin, Sealion or Stingray Animal Encounter; Swimming with the Pigs in Exuma; Day trip to Harbour Island; a private guided tour of the National Art Gallery of The Bahamas; a Half-Day Fishing Trip; and Golf at select courses.
For additional information and to make a reservation, call 1-242-302-9150 or visit www.Graycliff.com/seasonal-specials and select a minimum of 14 nights.
About the Author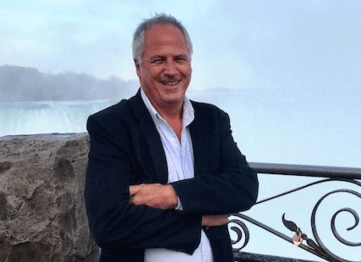 Jim Byers was travel editor for five years at the Toronto Star, which has the largest travel section in North America. "Canada's Travel Guy" is a sought-after expert in the industry and has recently published his first e-book "Ontario Escapes, 19: Places to Visit Right Now."  Jim also serves as Senior Editorial Director for TravelPulse Canada.