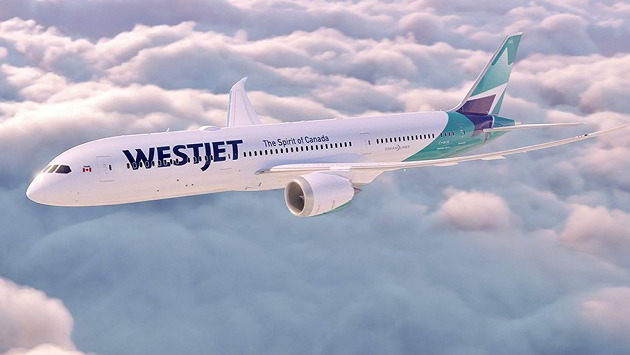 WestJet Extending Top-Tier Status Through End of 2021 for Frequent Guests
September 4, 2020 Admin
WestJet will be extending top-tier status for all current Platinum, Gold and Silver members through December 31, 2021.
Here's a copy of the letter sent to the media today.
With the ongoing travel restrictions that COVID-19 has placed on our guests, we want to ensure that our members have certainty about their status. This change will take place by September 30, 2020, with members keeping their current status and tier benefits until December 31, 2021, or until a higher tier is reached. Their rewards will be waiting when they are ready to fly.
Said d'Arcy Monaghan, WestJet Vice-President Loyalty Programs, "WestJet is grateful to our loyal guests for participating in the program. While we remain focused on health and safety throughout the travel journey, we know not everyone is ready to fly. We want to ensure that your status is there for you when you are ready to go."
Details can be found here:
https://www.westjet.com/en-ca/rewards/news
https://www.westjet.com/en-ca/rewards/offers-promotions/qualifying-bonus
What else is happening:
In addition to top-tier status extensions, WestJet Rewards will be extending the qualifying period for all members, including Teal members, to December 31, 2021.
Updates will take place by September 30, 2020 for Platinum, Gold and Silver members, along with WestJet RBC® credit card holders and those whose current qualifying period ends on September 30, 2020. Updates for all remaining members will take place no later than October 31, 2020.
Members will retain the qualifying spend already earned in their current qualifying period and will have until December 31, 2021 to accrue additional spend to retain their current tier, or achieve a higher one, beyond December 2021. Qualifying spend requirements for each tier will stay the same and are as follows:
| | |
| --- | --- |
| Tier | Qualifying spend |
| Silver | $3,000 |
| Gold | $5,000 |
| Platinum | $8,000 |
Members simply need to meet these spend requirements to achieve status; with WestJet Rewards there are no additional segment or mileage requirements to meet. To help members achieve their goals, WestJet Rewards will launch new opportunities for members to earn qualifying spend even faster. The first offer is an invitation for all members to register and earn DOUBLE qualifying spend on eligible WestJet flights booked between September 4 and September 30, 2020, for travel between September 4 and December 15, 2020.* We look forward to announcing further enhancements and benefits in the coming months.
New members who join WestJet Rewards after these extensions are completed will continue to be temporarily assigned a 12-month qualifying period aligned to their enrolment date. The qualifying period for these members will be automatically adjusted to December 31, 2021 shortly after enrolment, while technical work gets underway to update our systems to assign a standard calendar year qualifying period upon enrolment.
The above changes support a broader plan to transition to a standard calendar year for all WestJet Rewards members. On December 31, 2021 the qualifying period for all current and new members will come to a close and, on January 1, 2022, a new qualifying year will commence for all, making it simpler for members to track progress and plan for achievement of qualifying spend through typical January to December planning cycles.
About the Author