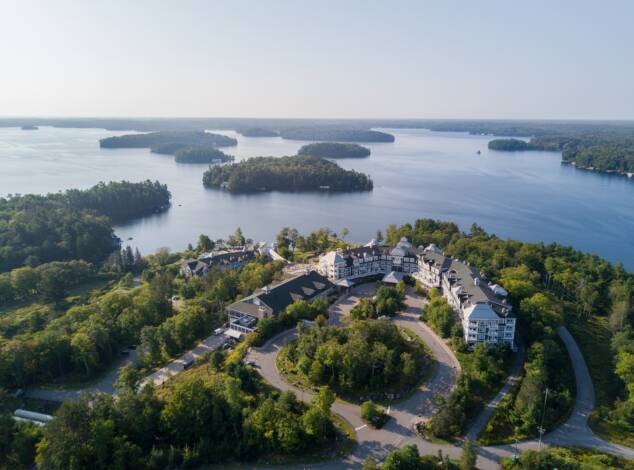 Blueprint for Ontario Tourism Recovery Set for Delivery on Wednesday
Ontario's $36 billion tourism and travel industry has been devastated by the effects of COVID-19. And the Tourism Industry Association of Ontario is taking firm action to help.
The Ontario Tourism Industry is set to deliver its blueprint for recovery to Government Ministers and MPP's at the Tourism Industry Associations of Ontario's (TIAO) lobbying event at Queen's Park on September 16th.
The virtual event, known as 'Tourism Day at Queen's Park' comes as the provincial government prepares its November budget, "a budget that will dictate government priorities and the levels of support offered to Tourism SME's (small and medium-sized enterprises) across Ontario," said the Tourism Industry Association of Ontario (TIAO).
A tourism delegation of more than 40 tourism and hospitality leaders will meet with government ministers and MPPs on Wednesday to make their case to ensure Ontario's status as a world leading tourism destination is maintained.
The rapid expansion of the tourism industry in Ontario had helped to contribute annual spending receipts of $36 billion, contributed $5 billion in provincial tax receipts and helped to sustain over 200,000 tourism SME's and 400,000 jobs. But since the start of the pandemic it is estimated that 200,000 jobs have already been lost and up to 80% of spending receipts lost.
TIAO's proposals would support the economic recovery of the tourism and hospitality industry and preserve Ontario as a leading tourism destination.
TIAO's proposals include:
An economic stimulus package that helps to keep tourism businesses solvent over a twelve to eighteen-month period through a program of forgivable grants and loans.
A capital expenditure program or tax credit to help cover costs of PPE and implementing health and safety protocols including physical distancing.
Reduce or eliminate permits and licensing costs and red tape to help alleviate unnecessary financial and regulatory burdens on businesses.
A tax-based incentive for Ontarians to rediscover our province and support local.
Targeted financial support for attractions that have been unable to open in Stage 3.
The Tourism and Hospitality's industry is a catalyst for economic growth and has a proven track record of providing a substantial financial return on any investment into it.
"We recognize and are grateful for the measures put in place by the provincial government and Minister Lisa MacLeod to support the tourism and hospitality industry in recent months," said TIAO President & CEO Beth Potter. "These measures have helped to sustain the industry during the initial lockdown period.
"But for our industry to survive we need further investment by government to protect a thirty-six-billion-dollar industry that pre-COVID-19 sustained over 200,000 SMEs and 400,000 jobs across Ontario.
"To stay competitive in the most dynamic industry in the world and safeguard the livelihoods of hundreds of thousands of Ontarians the tourism industry needs a financial stimulus, support to encourage Ontarian's to travel within the province and regulatory freedom to give SME's the opportunity to bounce back.  If we fail to match the investment of our provincial and international competitors – our industry may never recover to pre-COVID-19 economic activity levels.
"We're not asking the government to pick winners and losers; we're just asking that they give us the tools to help be the catalyst to lead our provinces economic recovery. That's what we will be saying to MPPs on Wednesday and I hope we will find common ground in safeguarding livelihoods across Ontario."
ABOUT TOURISM INDUSTRY ASSOCIATION OF ONTARIO (TIAO)
TIAO is recognized as the umbrella advocacy organization for leading associations, destination marketing organizations, regional tourism organizations, educators and businesses serving Ontario's diverse tourism industry. Collectively representing 200,000 businesses and 400,000 employees, TIAO provides a strong and unified voice for the sector and is committed contributing to evidenced-based policy and providing strategic insight on how to create favourable public policy that allows the tourism industry to flourish. Find out more at tiaontario.ca
About the Author