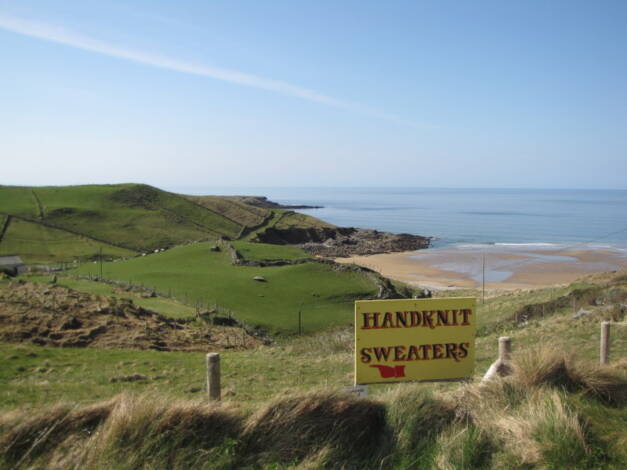 Europe in the Off-Season: Five Great Countries to Visit
September 17, 2020 Admin
The off-season is a great time for Canadians to visit Europe.
It's not the ideal time for swimming in the Aegean or sunning on the French Riviera, no. But if your idea of a great European trip is classic museums, inspiring architecture, picture-perfect neighborhoods for walking and great food, this is the ideal time to go and wander some of the world's best cities. You'll find waiters less harried, great attractions less crowded, and, almost certainly, better prices than what you'd get in summer.
Not only that, but temperatures in Europe tend to be pretty moderate by our standards. Outside of the far north, you should find comfortable weather almost anyplace you go in Europe this time of year.
With all that in mind, here's one veteran traveller's list of some great destinations to check out in the off-season.
SLOVENIA
I call this place The Tiny Perfect Country. It's a small slice of Europe sandwiched between Austria, Hungary, Italy and Croatia. You'll find a slim piece of coastline on the Adriatic that feels like Dubrovnik or perhaps Venice, as well as soaring alpine mountains along the border of Austria. The eastern area near Hungary is famous for rolling hills and spas. Be sure to spend a night at Lake Bled, where you'll find an impossibly clear lake surrounded by mountains and a castle high on a hill. There's even a romantic church on an island in the lake, where you can climb the steps and ring the bell. With its winding streets, onion domes and colourful pastel buildings, the capital of Ljubljana feels a bit like Salzburg without the Mozart Christmas ornaments and Mozart chocolates and Mozart underwear. Okay, I've never really seen Mozart underwear in Salzburg.
SWITZERLAND
This is a country that has handled the COVID-19 situation very well. It's also one of the most varied and beautiful countries in Europe. Some visitors aren't aware, but Switzerland has four official languages: French, German, Italian and Romansh. English is widely spoken, too, of course. The French area of Switzerland is in the west and has beautiful cities like Geneva and, much smaller but also on Lake Geneva, the city of Lausanne. Lausanne has lovely cafes and waterfront parks and is home to the Olympic Museum. The wineries around Lausanne also are charming. Zurich has a beautiful, old downtown with cobblestone streets and beautiful churches. Fraumunster Church is home to one of the most prized Marc Chagall windows in the world. West Zurich is a lively area for nightlife and clubs, which of course need to be enjoyed responsibly in this day and age. The Alps, of course, are amazing. I especially love the area around Interlaken and Grindelwald. The south part of Switzerland is heavily influenced by Italy, so you'll find palm trees and pasta as well as mountains. Talk about a great combination.
IRELAND
You're not going here to work on your tan, even in July. So don't sweat it. Dublin has the thriving Temple Bar district and the Halfpenny Bridge, as well as lovely Trinity College and its amazing library. I love the old architecture and the winding streets of the Cathedral Quarter in Belfast, where you'll find great, tiny bars such as The Spaniard and also a wonderful restaurant scene. The dining area at The Merchant Hotel is in an old bank vault with soaring ceilings and brilliant white cherub statues; possibly the most striking place to eat in the country. There's also, of course, the Titanic exhibit and those famous Black Cab tours of troubled areas where Catholics and Protestants once waged war.
PORTUGAL
Okay, so this place IS somewhere you might be able to work on your tan, albeit not a full body version. Average temperatures in the Algarve tend to be in the mid to high teens in winter; not quite warm enough for a bathing suit if you're from Florida but pretty good if you live in Canada. Things are reasonably toasty in winter in Lisbon, too, where you'll find fantastic seaside cafes as well as city spots and museums. Take the city's famously rickety trams up and down the hills and enjoy the views from the various palisades and from Sao Jorge Castle. Don't miss Sintra, a wondrous collection of hilltop fortresses and residences a short drive north of Lisbon.
ITALY
Without so many tourists about these days, it's a great time to visit The Vatican and other sites without being crowded by hordes of visitors. Rome is built for exploring. Wander the streets of Trastevere, across the Tiber River, and settle into a nice B and B or inexpensive hotel. Better yet, if your budget allows, book a night at the Hotel Hassler and ask for a room with a view of the Spanish Steps. Glorious. Florence might be a touch cool in winter, but it should be a few degrees warmer down in Naples and on the fabled island of Capri. Ditto for Sicily, where you'll find the beautiful hillside village of Taormina.
About the Author