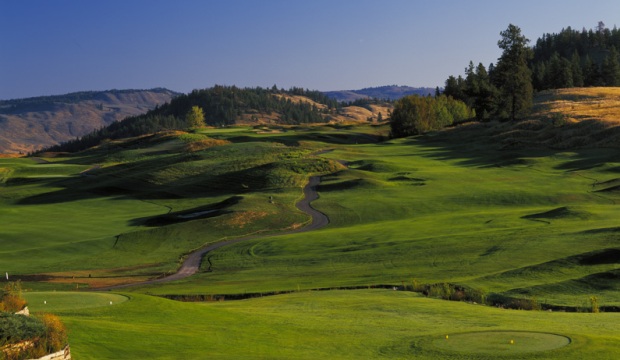 From Canada to the Caribbean, Five Great Golf Getaways You Need to Try
September 21, 2020 Jim Byers
That was some kind of impressive performance by Bryson DeChambeau to win the US Open at legendary Winged Foot in New York on Sunday. With a tip of the tam o'shanter to the new champ, here's a look at some great golf courses you can play. We can't promise you'll hit any 360-yard drives, but you'll certainly enjoy the experience.
Kelowna, British Columbia
The fruit basket of British Columbia is almost as well known for golf as it is for peaches, apricots and wine. Gallagher's Canyon is a fun course with some cool holes, while The Harvest winds around an apple orchard and is a fair but challenging layout. The best course in the region, but tricky tough with some wild, undulating greens, is probably Predator Ridge. It's part of a nice development and there's also a hotel and a great spa to go along with fabulous golf and lovely views of the Okanagan Valley.
Nevis
You don't hear a lot about this island, part of St. Kitts, in terms of golf. But the Four Seasons Nevis course is the Penelope Cruz of Caribbean golf. You'll find ruins of an old sugar mill and perfectly framed holes that climb up the mountain that's this island's main geographic feature. Later holes offer spectacular views of nearby St. Kitts and of the Caribbean Sea, with a great risk-reward hole over a deep canyon on hole 15, followed by a cart ride through a jungle valley. A nearly perfect resort course that's beautiful but not too hard. Just watch for the tricky greens.
Scottsdale, Arizona
TPC Scottsdale is a par-71 beauty located at the Fairmont Scottsdale Princess Resort. This is where they play the Waste Management Phoenix Open, with its rowdy fans cheering (and booing) players on the par-3 16th hole. A real treasure in golf. Tee off among giant rocks and towering cactus at The Boulders, then relax at the Waldorf Astoria Resort. Other great courses include Troon North, which has not only a fine course but a well-regarded golf academy. Toss in great hiking, horseback riding, spas and food and you've got a world-class destination in the Valley of the Sun. And did we mention the thousands of hours of sunshine each year and January temperatures that usually hover in the mid-20's Celsius.
Muskoka, Ontario
There are several great tracks to choose from, often with large outcropping of Canadian Shield rock guarding the green or views of pristine lakes. The Rock is a course that's a bit tricky but fun, while Rocky Crest is a solid and beautiful resort course with a lovely clubhouse. One of the best is Muskoka Bay, just outside Gravenhurst, with beautiful elevation changes and an eye-pleasing design. Muskoka courses are about two hours north of Toronto, so accessibility isn't an issue. Bigwin Island is an incredible course that's usually for members only. But they sometimes have public days, and you can play a round if you stay on the property.
Riviera Maya, Mexico
The OHL Classic at Mayakoba has been played on the PGA Tour at the El Camaleon course in the past, which tells you everything you need to know. The layout surrounds a beautiful set of lagoons that are part of the luscious Fairmont Mayakoba Resort, one of the few Fairmont's that offers all-inclusive packages. The food is great and there's a lovely beach and great views of the Gulf of Mexico. The island of Cozumel is close by, as is the lively village of Playa del Carmen and the beautiful Mayan ruins of Tulum.
About the Author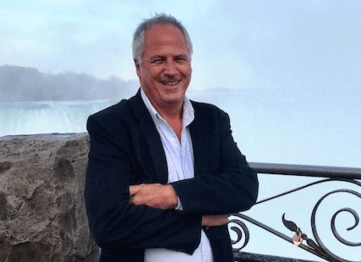 Jim Byers was travel editor for five years at the Toronto Star, which has the largest travel section in North America. "Canada's Travel Guy" is a sought-after expert in the industry and has recently published his first e-book "Ontario Escapes, 19: Places to Visit Right Now."  Jim also serves as Senior Editorial Director for TravelPulse Canada.