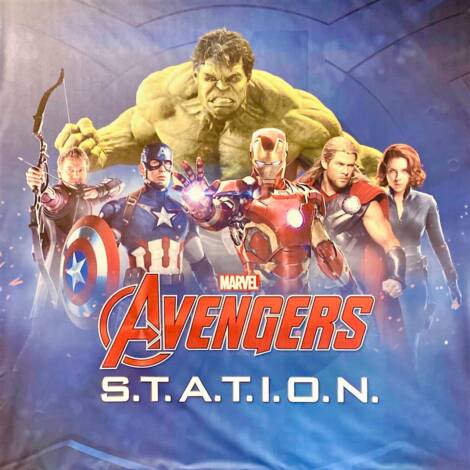 New Avengers S.T.A.T.I.O.N. Attraction for Toronto: A Canadian Travel News Sneak Peek
November 12, 2020 Jim Byers
A new attraction for Toronto is never a bad thing. Given the times we live in, this one looks particularly big. Perhaps even hulking.
Canada's first Avengers S.T.A.T.I.O.N. attraction will open at Yorkdale Mall in North Toronto on November 20, and tickets are currently for sale.
Canadian Travel News was given a sneak peek of Avengers S.T.A.T.I.O.N. Canada earlier today (November 12). We're happy to report it's an outstanding exhibit that takes up 25,000 square feet of the mall, using space from four former stores in one of Canada's most popular shopping centres.
Casual fans of the Avenger movies will love it. Super fans will go bonkers.
Once they venture inside, attraction visitors are recruited by special agents to join the Avengers team. They then go through a series of wildly entertaining exhibits dedicated to various Avengers heroes, including the Hulk, Iron Man, Black Panther, and more, and gather information for the final test, when they find out if they're good enough to join the squad or have to shuffle home in shame.
I confess I don't know a lot about the films, but I do know a little about the Hulk and Captain America and Thor, and I found it quite entertaining. The Iron Man Engineering Bay section is particularly fun as you get to virtually climb into his costume and use your hands and body to fight off invading Chitauri, who come at you fast and furious and unrelenting.
(For the record, a guy with zero video game skills knocked out 47 of 100 Chitauri. If you ever pick players for a "Kill the Chitauri" game, I'd leave me for last.)
You'll also zip through Thor's quantum tunnel (click here for my short Instagram video), check out Bruce Banner's lab, and you can play a game where you try to match Avengers with their weapons of choice.
"It's a fun way for fans to test their knowledge," said Mark Fraser-Davidson, manager guest experiences. "For super fans, we've planted a number of 'Easter Eggs' for them to find; little hidden bits."
They've even intentionally posted wrong information in various parts of the attraction, so Avengers' fans can send them complaint letters.
You'll also find artefacts and costumes from the movies, including Captain America's motorcycle (please don't try to climb on it), Iron Man masks, Thor's original costume, masks worn by the Dark Elves, a giant purple and gold Thanos, and the only Black Panther suit on display anywhere in the world, a glass-encased version that cost $40,000 USD.
There's plenty of bits to read, and also a lot of VERY sophisticated video and lights and tenacious sound that immerses visitors in the Avengers' world. There are agents to help guests with questions (they also carry sanitizing gel with them) but there aren't any characters in costume.
One suggestion: near the end of the exhibit look for the crawling ants on the floor. Kids will love them.
The timing was actually quite good for the installation as they were able to build social distancing, sanitizing and other COVID-19 concerns into the building process, he said.
"We've got double the HVAC capacity we need to have, and we doubled the size of the space compared to the other ones (London, Las Vegas and a third, travelling exhibit).
There are tons of sanitizing stations, and they've cut out the usual touch technology and replaced it with special styluses you can use to interact with the exhibits.
There's also timed entry to cut down on crowds, and masks are required.
Folks can stay as long as they like, and we intend to operate just over 10% capacity, Fraser-Davidson says.
They have three levels of tickets, including regular, Flexi and VIP. Basic tickets start at $39.55 including fees and taxes for those 10 and up. Entry is $35.03 (including fees and taxes) for those three to nine. Kids under three are free.
Note that those 15 or younger must be accompanied by an adult.
There also is, of course, a gift shop, which features toys, action figures, books, tee-shirts and posters, some specially designed with downtown Toronto as a backdrop. Full, life-size figures are on the way that folks will be able to purchase, Fraser-Davidson said.
The Toronto attraction is currently slated to run seven days a week until January 31, but it could be extended if demand is what organizers are expecting.
"I think this is great for Toronto," said Fraser-Davidson. "People are going through a tough time now and we all need an escape from reality."
For more information, visit www.avengersstationcanada.com.
About the Author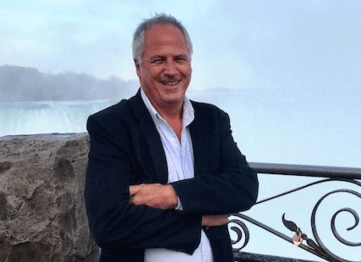 Jim Byers was travel editor for five years at the Toronto Star, which has the largest travel section in North America. "Canada's Travel Guy" is a sought-after expert in the industry and has recently published his first e-book "Ontario Escapes, 19: Places to Visit Right Now."  Jim also serves as Senior Editorial Director for TravelPulse Canada.