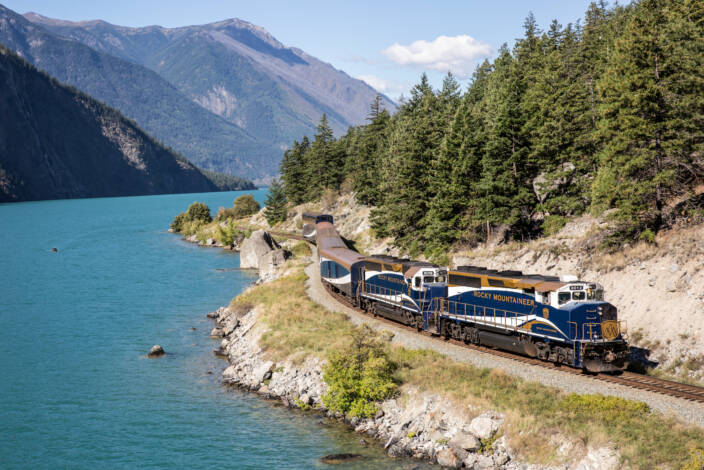 Lonely Planet 2021 Best in Travel Awards: Rocky Mountaineer, Australia and Antigua & Barbuda
November 17, 2020 Jim Byers
Global travel authority Lonely Planet today unveiled a radical reimagining of its much-awaited Best in Travel picks for 2021, reflecting an unprecedented year of disruption in the travel industry.
It's a tricky time for travel, to be sure, but it's great to see Canada's Rocky Mountaineer train trip on their list of great sustainable travel options.
Also on the sustainable list were Greece, one of the world's most popular destinations, and Antigua & Barbuda, a marvellous Caribbean destination that's always a big hit with Canadian sun seekers.
Among the destinations cited for diversity were San Diego (fantastic city), Costa Rica and the Gullah Islands of South Carolina.
Australia, a personal fave, was cited in the Community category, as were Kazakhstan and the Faroe islands.
For the first time, this year's list spotlights not only places, but also people and communities who are transforming the travel industry. In 2021, Lonely Planet is looking ahead to the important changes taking place globally, from sustainability to diversity, and shining a light on the future of travel.
"Travel is a much more considerate exercise in 2021 than it has been ever before," Lonely Planet CEO Luis Cabrera said. "With travelers cautiously re-engaging with the world and focused on ensuring their impact is safe and positive for host communities, we have decided to highlight destinations and individuals that truly enable visitors to have transformative experiences and make genuine contributions."
Travel is always changing. Best in Travel 2021 champions people who make travel a force for good, all the more essential in a year when COVID-19 has disrupted and deprioritized travel. Best in Travel 2021 reflects how travel contributes to sustainability, community and inclusivity and ponders how we can best explore the world responsibly. Rather than delivering a destination bucket list, Lonely Planet focused on how people travel now: outdoors; in family groups; purposefully; with careful attention to the communities they will explore.
After a tumultuous year for travel, Best in Travel also symbolizes Lonely Planet's commitment to these values. "We are taking the chance to re-emphasize what we are here for and why: our mission remains to be a trusted travel companion. One that inspires, informs, and guides, while being in sync with your travel wants and needs," said Cabrera.
Lonely Planet started the process for the 2021 Best in Travel list by seeking nominations from Lonely Planet's vast community of staff, writers, photographers, videographers, bloggers, publishing partners and more. Then, the COVID-19 pandemic struck, and, like the rest of the travel world, Lonely Planet hit the pause button. But other things changed too. The conversation surrounding diversity took a decisive shift. The future of travel moved towards small-group engagement and decades-old issues like over tourism came back to the forefront. As a result, Lonely Planet's picks fit this new approach and are tailored for travel in 2021 — a year that's going to be like no other.
Highlights in Lonely Planet's Best in Travel List for 2021:
Sustainability
Discover the remarkable people and places transforming travel and making the world a better place – for now and future generations. Winners include:
Soraya Abdel-Hadi
Le Vie di Dante (Roads of Dante)
Rwanda
Antigua & Barbuda
Rocky Mountaineer
Greece
Virginia Mountain Bike Trail
Grootberg Lodge, Namibia
Palau
Gothenberg, Sweden
"As a Small Island Developing State, Antigua and Barbuda is likely to be adversely affected by climate change—despite it emitting less than 0.01% of carbon emissions worldwide. So our team of experts were impressed by its willingness to forge a cleaner, more sustainable future: it has already surpassed its 2030 target of having 15% of renewable energy powering the nation; it passed litter legislation which led to a 15.1% decrease in the amount of plastic discarded in local landfills; it's created several new nature reserves; built a Green Corridor for tourists where the business put auditable sustainability first," Lonely Planet officials said.
"The Rocky Mountaineer impressed our judges on two fronts: the efforts they've put in to reduce the impact of the trains, such removing disposable items from its culinary service, diverting 90% of waste from the landfill by 2023 and installing engine technology that reduces emissions by up to 18 tons a year; and the financial donations and support they gives to nonprofits and charities in the areas where they operate to help protect nature and wildlife the trains pass through, including making wild salmon and local watersheds sustainable and planting trees."
Diversity
Everyone has a different story to tell. Celebrate the people and places that illuminate the mosaic of stories and perspectives found around the world. Winners include:
Gabby Beckford, Packs Light
Costa Rica
El Hierro, Spain
Hiakai, New Zealand
Jeff Jenkins, Chubby Diaries
Wheels of the World
Karl Krause and Daan Colijn, Couple of Men
Gullah Islands, USA
San Diego, USA
Amman, Jordan
"Minority communities make up over 59% of the total population of San Diego but our judges were drawn to the ways in which different cultures, traditions and voices manifest themselves around the modern-day border city to create a unique destination. From the crispy pork carnitas, the adobe haciendas, the sun-soaked surf culture and the traditional Kumeyaay baskets to the 17 different museums in Balboa Park, the burgeoning arts districts of Barrio Logan and La Jolla, and restaurants representing everywhere from Italy to Ethiopia, each turn in the city gave our experts something new and different to explore."
Community
Who knows best what kind of travel will benefit their communities? People who live and work there, of course, offering authentic and unforgettable experiences that give back to local communities. Winners include:
Invisible Cities, U.K.
Kazakhstan
Faroe Islands
Medellín, Colombia
Tesfa Tours, Ethiopia
Australia
Hesham Moadamani, Refugee Voices Tours
Footprints Café, Cambodia
Burren EcoTourism Network, Ireland
Georgette Jupe, Girl In Florence
"While it may take hundreds, if not thousands, of years for the 27 million acres of bush, forest and parkland to recover fully, the restoration and future resilience efforts are already underway" in Australia, Lonely Planet stated. "The judges were cheered to see a coordinated local effort from The Nature Conservancy Australia to bring together experts in agriculture, conservation, Indigenous land management, forestry, science and philanthropy, and commit to a bold plan to protect the natural environment in the future. The Government is investing at least $200 million into saving native flora and fauna and wildlife breeding programs are already underway too, while the tourism sector is offering travellers the chance to plant trees, remove weeds and carry out biodiversity surveys in a small effort to rebuild nature."
About the Author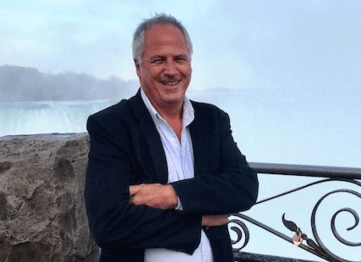 Jim Byers was travel editor for five years at the Toronto Star, which has the largest travel section in North America. "Canada's Travel Guy" is a sought-after expert in the industry and has recently published his first e-book "Ontario Escapes, 19: Places to Visit Right Now."  Jim also serves as Senior Editorial Director for TravelPulse Canada.