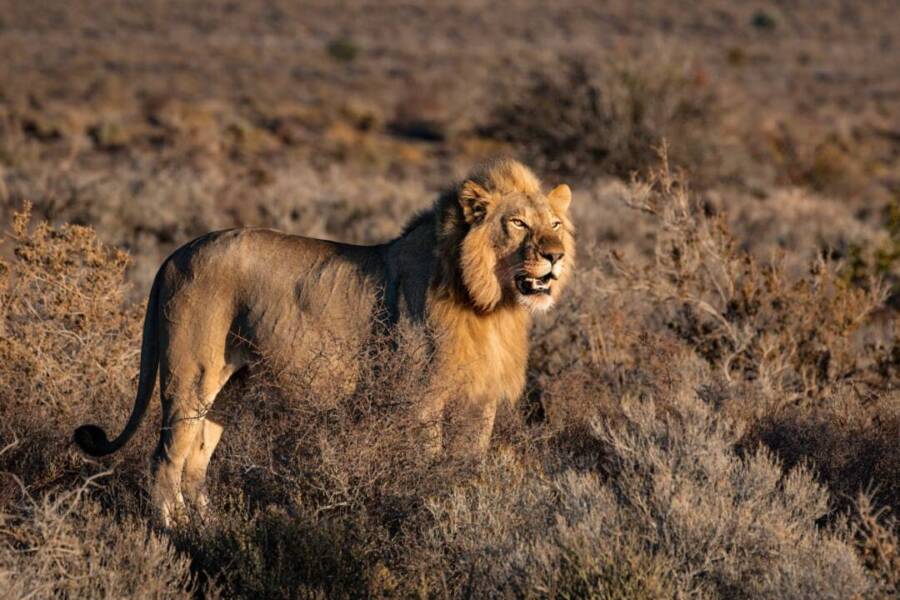 Stunning South Africa Has Reopened for Canadian and U.S. Visitors
November 25, 2020 Admin
The South African government announced that its borders reopened to travelers from all countries (including the U.S. and Canada) on November 12. All arrivals into South Africa must present proof of a negative Covid-19 test taken no longer than 72 hours before departure. Without proof of a negative test, travelers will have to quarantine at their own cost.
From Kruger National Park to Cape Town to KwaZulu-Natal, South Africa is the epitome of an escape into nature. Travellers itching for an adventure can finally take that bucket-list trip to see wildlife in the bush, while supporting local communities and conservation initiatives just by hitting 'book.'
When United's new year-round, daily, nonstop flights from Newark (an easy flight from eastern Canada) to Johannesburg launch in Spring 2021, the destination will be more accessible with less time travelling and more time exploring.
Canadian Travel News Editor-in-Chief visited South Africa last October (2019) and spent time in Cape Town, Greater Kruger and South Africa's wine country near Franschhoek and found it truly spectacular. A game safari is everything you'd imagine, the wines are terrific (and cheap), and Cape Town might have the prettiest setting of any city on earth. On top of all that, you can visit amazing beaches near Cape Town and check out colonies of tiny, perfect penguins.
What's New in SOUTH AFRICA?
New Private Jet Itinerary
andBeyond has just announced the launch of a new set-departure private jet trip to South Africa in February 2021. The trip will offer travelers the opportunity to take a private jet from Sarasota, Florida straight to their destination without passing through any main airports or busy cities (which is rare for such a long flight).
Guests will arrive to Sarasota and remain at a luxury hotel for two days in order to receive negative Covid-19 tests before departing on the trip. This bubble will allow guests to travel together and meet new, like-minded people for the first time in months. The trip includes a carbon offset that will aid a partner sustainability initiative.
The Crystal Skye private jet (which can accommodate a maximum of 66 people) will fly directly into Kruger National Park without the usual stop in Johannesburg. Complete with flatbed seats, stand-up bar and lounge, butlers, and an executive chef – the luxury jet is the world's newest, largest and most spacious.
On arrival, the group with split into two and each spend four nights at andBeyond Ngala Safari Lodge and the newly-renovated andBeyond Phinda Mountain Lodge – with completely exclusive use of each lodge. During the visit to Phinda, all guests will have the once-in-a-lifetime opportunity to experience either a pangolin tagging or a rhino notching.
These conservations activities allow guests to get up-close and personal with these endangered animals – something that many of the most seasoned safari rangers have not even experienced. Other highlights of the trip include a night sleeping out under the stars; a community visit with Africa Foundation; and the chance to see the rare white lions of Ngala.   
Belmond Mount Nelson Hotel will reopen on December 10, 2020. Located at the foot of Table Mountain, Belmond Mount Nelson Hotel, painted a signature rosy pink hue 100 years ago to celebrate the end of the First World War, is Cape Town's most iconic hotel.
Spread out over nine acres of lush gardens, guests enjoy plenty of outdoor space and privacy while roaming the sculpture gardens, dining alfresco with one of the new gourmet picnic baskets filled with local delicacies or enjoying the famed afternoon tea at the open-air conservatory with traditional melktert, beef frikkadels and tangy berry tartelettes.
Make sure to pair it with their own Mount Nelson Tea – a blend of six teas and rose petals from the on-property gardens. Through Belmond's partnership with Leica Sport Optics, guests can explore Table Mountain with a curated map and a complimentary lightweight Trinovid 8x42HD Leica binoculars.
Families and small groups will enjoy more space and privacy in one of the eight Garden Cottage suites. Each restored Victorian cottage sits within it owns rose garden framed with a white picket fence and private access to the hotel's second swimming pool. 
Seven-Night Itinerary in KwaZulu-Natal
To accommodate every kind of travel bubble – from large groups to smaller pods – andBeyond has launched a new 7 Wonders in 7 Days itinerary. Varying levels of private amenities make the trip customizable for different budgets, with possible options including private charters, private chefs, private guides, and the sole-use of an entire safari lodge.
To meet the desire for longer stays and shorter travel times, the trip allows guests to make Phinda Private Game Reserve in South Africa their home for the week. While travelers on safari typically hop around from one reserve to the next, this itinerary is designed to showcase the very best this vast reserve has to offer.
During the trip, travelers will experience the varying landscapes of Phinda's 70,560 acres – from woodland to grassland to wetland to forest. Highlights of the seven-night itinerary include game drives and bush walks to spot the Big Five; sleepovers under the stars; sunrise trips to the wetlands of Maputaland; conservation experiences like rhino darting and pangolin tagging; community visits to learn about Zulu culture; and Indian Ocean adventures like scuba diving and turtle watching.
New Standalone Treehouse Accommodation
Three miles away from the nearest lodge and 39 feet in the air, andBeyond NgalaTreehouse opened for the first time in February 2020. The completely private, four-level accommodation – surrounded by nothing but the South African bush – opened in February 2020 as a new accommodation at andBeyond Ngala Safari Lodge and andBeyond Ngala Tented Camp.
Fully solar-powered, the treehouse has a rooftop deck with an outdoor bed and lounge for al fresco sundowners and dinner for two, an indoor bedroom, and a full bathroom with an outdoor shower – all with uninterrupted views of the bush below.
Couples pack up just what they need for the night and are escorted on a game drive to the treehouse for an unforgettable sleepover, complete with a stocked bar and jars of midnight snacks. Surrounded by a thorn boma fence and just a phone call away from the dedicated treehouse attendant, travelers can feel safe in this otherwise intimidating setting.
About the Author