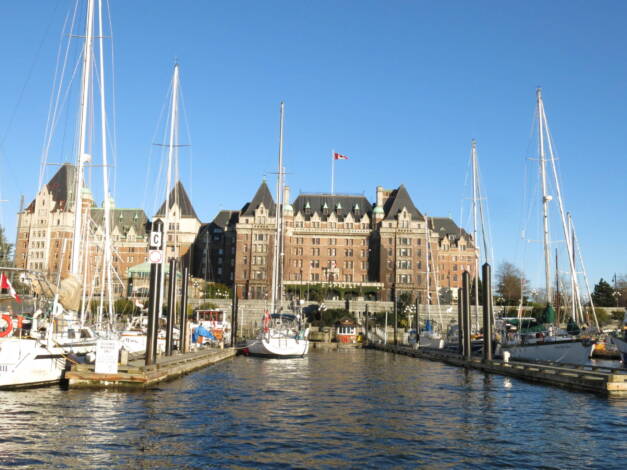 Tourism Industry Welcomes Ottawa Assistance Program; Canadian Airlines Not Happy
November 30, 2020 Jim Byers
The group that represents Canadian hotels and the Tourism Industry Association of Ontario are welcoming Monday's fiscal update from the Liberal government in Ottawa. But a spokesman for Air Transat says he's disappointed by the lack of assistance for airlines.
The Trudeau government in Ottawa on Monday said it will offer loans to hard-hit tourism industries. They're also providing millions in aid to regional airlines and both small and large airports in Canada.
Finance Minister and Deputy Prime Minister Chrystia Freeland on Monday said that the country's hardest-hit businesses, including hotels, tourism, hospitality, entertainment and the arts, will be eligible for the "Highly Affected Sectors Credit Availability Program," which will offer government-backed loans at below-market interest rates.
Freeland said the program will "allow those who need it to access 100-per-cent government-backed loans, with better terms for those who have lost revenue due to people staying home to limit the virus' spread.
"These new loans are being offered for as much as $1 million, for up to ten years, with more details promised soon," CTV News reports.
"We are pleased to see further support for small businesses and the tourism industry as a whole included in the fiscal update by Finance Minister Chrystia Freeland today," said Beth Potter, president and CEO of the Tourism Industry Associatiion of Ontario. "TIAO welcomes the Highly Affected Sectors Credit Availability Program, which offers low-interest loans to hardest hit businesses of up to $1 million, the extension of and additional $20,000 top-up for the Canada Emergency Business Account (CEBA) loans, which will now also apply to the RRRF program, and the increase of Canada Emergency Wage Subsidy (CEWS) program to 75 per cent.
"As always, we will continue to advocate at a provincial and federal level to ensure the tourism industry has the means for a strong post-pandemic recovery," she said.
"The hotel industry is one of the hardest hit by COVID-19," said Susie Grynol, President & CEO of the Hotel Association of Canada. "The government is taking action to keep our sector alive. Today's plan will help hotels continue employing hundreds of thousands of Canadians when this crisis is over."
Grynol in November said half of Canada's hotels could close without more federal aid.
Ottawa in early November said it would start talking with Canada's major airlines about assistance that would be aimed directly at the sector. But there's been little word about any progress, and Freeland yesterday suggested those talks need to continue before any announcements are made.
"We are disappointed that the Fall economic statement 2020 was not an opportunity to announce a robust plan to support Canada's airline industry to ensure it remains competitive and can play its part in Canada's economic recovery," said Air Transat's Christophe Hennebelle, Vice President of Human Resources and Corporate Affairs. "We are still awaiting the start of discussions on the assistance announced on November 8, while significant support for the sector has already been provided in many countries around the world for months."
Sunwing officials also expressed disappointment.
"Since March, when Sunwing halted flight service and made dramatic changes to our workforce in response to the pandemic, we have continued to tirelessly advocate for the interests of our industry and the thousands of Canadians it employs. We appreciate the attention that has been provided to this matter from senior Government of Canada officials, as well as a range of important and necessary business supports, including the Canada Emergency Wage Subsidy. Having said that, we are disappointed that today's fiscal update did not contain dedicated relief for Canadian airlines.
"We have cooperated with government directives and patiently waited for a lifeline that would preserve our business over the months ahead. We remain hopeful about the government's comments in relation to airline support, but the message to keep waiting for details is a difficult one for our industry," Sunwing said in a news release.
"Nonetheless, we remain open to collaborating in good faith on any solutions that benefit our industry, its employees, and consumers."
The National Airlines Council of Canada also reacted to the news.
"While other countries around the world moved forward months ago to provide sectoral support for airlines, Canada remains a global outlier and is ostensibly stuck at Stage Zero on the government planning process," the council said. "This lack of action does not reflect the economic importance of the sector to Canada's overall recovery, nor the need to ensure Canada's largest carriers can continue to compete internationally."
While there was no money directly aimed at major airlines, Freeland said Ottawa will provide millions in aid to regional airlines and both small and large airports in Canada.
An Airports Capital Assistance Program will receive $186-million over two years, and a new direct transfer program to large airports will be worth $500-million over six years. This can be used for transit projects such as the planned light-rail link to Montreal airport, according to The Globe and Mail.
Susie Grynol, head of the Hotel Association of Canada, said recently that one-half of Canadian hotels could go under without added assistance from Ottawa. She also noted that most hotel workers are vulnerable members of society, including visible minorities and recent immigrants.
New Democratic Party leader Jagmeet Singh said the Trudeau government was only offering "small gestures" and that the update contains "nothing for workers in these hard-hit sectors" such as tourism and aviation.
In an interview with the CBC, Vivek Sharma, CEO of the Fairmont Hot Springs in British Columbia, said help for the tourism sector is "obviously welcome" but that he has questions about the program Freeland announced.
Specifically, Sharma said he wants to see if the loans are guaranteed to be available to everyone. He also noted that loans would ultimately have to be repaid and that many people in the tourism and hospitality industries are "already highly leveraged."
"It's still a debt," he told the CBC.
Sharma said Ottawa's wage subsidy program has been a "huge help" to the tourism industry in Canada.
The short-term stimulus package is valued at $70 billion to $100 billion over roughly three years, the CBC reports. The government says the stimulus spending will launch after vaccines are given out to Canadians and life begins to return to normal.
The minister said Ottawa will run a $382 billion deficit for 2020-21, but that she expects that number to drop to $51 billion by 2022-23.
About the Author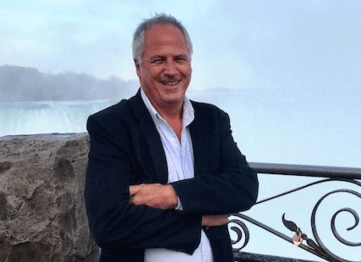 Jim Byers was travel editor for five years at the Toronto Star, which has the largest travel section in North America. "Canada's Travel Guy" is a sought-after expert in the industry and has recently published his first e-book "Ontario Escapes, 19: Places to Visit Right Now."  Jim also serves as Senior Editorial Director for TravelPulse Canada.