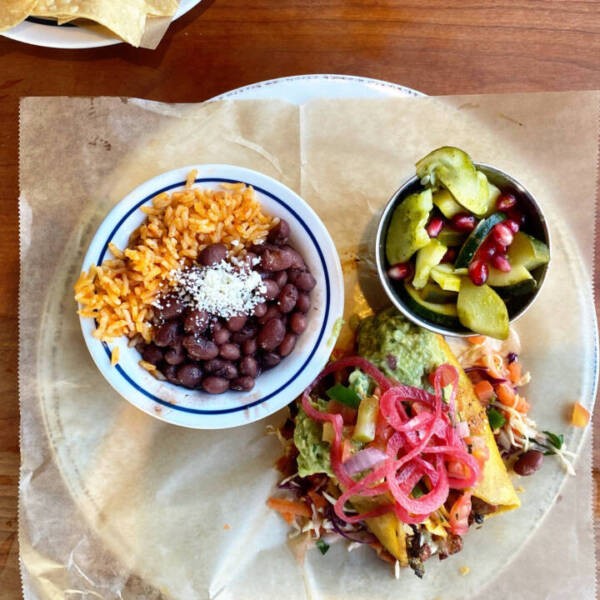 The Jimmy Awards For Best Travel Experiences of 2020 (Yes, There Were Some)
December 14, 2020 Jim Byers
I've been creating a list of my favourite travel experiences from the year for the better part of a decade now. Lightheartedly called The Jimmy Awards, or The Jimmys, I try to recognize some of the truly blessed and fun things I've been able to experience in the prior 12 months.
In case you hadn't noticed, things got a little weird this year. But I still managed to squeeze in a few overseas/out of country trips in the first eight weeks of 2020, and I also got to explore some new things in Ontario and Montreal.
I'm dividing The Jimmys into five categories this year: Food & Drink, The Great Outdoors, Hotels, and Tours, Attractions & Entertainment, and Fave Photos, and running one a day for five days.
Thank you to everyone who hosted me along the way this year, and thank you to our Canadian Travel News readers for embracing our new site. Here's to a stronger travel year for all of us in 2021, and here's to all those front-line workers who've been working so hard to keep us safe so we can maybe hit the road again next year.
Editor's note: Given the pandemic, some of these places might be closed or open for take-out only. Please call ahead or check online for restaurant information.
FOOD & DRINK
Most surprising restaurant: Dianne's Fish Shack and Smokehouse in downtown Kingston looks like a tourist spot, but it's got great food, and a nice patio. They make terrific tacos and other Mexican dishes.
Best meal: Back in January, our friend Jessie took my wife and I out for a meal at COTE, a high-end Korean cook-your-own steakhouse in midtown Manhattan. It's a stylish place for a meal, and both the cocktails and the food (especially the beef) is outstanding.
Most beautiful restaurant: Fish and Blue is a remarkable place on the Tahitian island of Raiatea. The floors are sand and the décor casual and bright, with a heavy sea and sand theme that manages not to be remotely kitschy. It was being used while we were there, but they have a picnic table under a small tree that sits on a small stretch of beach, allowing diners to dangle their feet in the water as they eat. On top of that, the sushi and other dishes are tremendous.
Best clam chowder: Tony's Chowder in Cedar Key, Florida has won "Best Chowder" in America many times, and it's easy to see why. Thick and creamy and delicious, with tons of plump, local clams.
Prettiest (and best-tasting) avocado toast: This one, served on the patio this summer at ONE restaurant at the Hazelton Hotel in Toronto.
Best new cocktail bar: The Sonder Social Club in Dunedin, Florida feels like the inside of an historic hotel bar in Manhattan. Tasty drinks and friendly bartenders, too.
Best Mexican food: Socalo in Santa Monica, California opened about a year ago and is run by a talented pair of restaurant owners, Susan Fenniger and Mary Sue Milliken. Casual and fun, with a bright design, a bar and a small patio.
Best breakfast: The Island Room at Cedar Cove Hotel in Cedar Key. Incredibly delicious duck confit hash with potatoes and scrambled eggs.
Craziest milkshake: Black Tap Burgers in New York City has several dining spots, including one at the Kixby Hotel. Their milkshakes are fantastic, towering, colourful, other-worldly inspirations that will leave you on a sugar-high for weeks. The burgers are just as tasty. Like Shake Shack on steroids, you might say. They have several outlets in NYC, as well as Las Vegas, Singapore and other cities.
Best meal in Montreal: Ikanos in Montreal is a remarkable, new-ish, Greek spot in town that's definitely a dining experience. The emphasis is seafood, much of it cooked in a Josper Grill. At $68 it wasn't cheap, but the sea bass was insanely good; with soft, succulent meat that just lightly spiced, along with a crispy skin.
Best casual food discovery: George's is a super-casual place in the Boyle Heights area, just east of downtown Los Angeles, that's been around for decades. Their specialty is a bag of Fritos stuffed with chili, onions and cheese. Almost makes you want to have a hangover. Great burgers, too.
Best waitress: Diane, at a place called Duncan's on the Gulf in Cedar Key, Florida. Tons of fun; cheerful and kind and a real kick. The restaurant also serves excellent local scallops with lime and cilantro and perfectly light, crispy onion rings. She's lived in various parts of the U.S., including a few with harsh winters. "My friends send me photos of snow," she told me. "I send them photos of dolphins."
Best homecooked meal (with help from a tourism board): The folks at Cayman Islands Tourism put on a Zoom cooking class on December 14th, with Chef Normand Laprise in Montreal and Chef Dylan Benoit (originally from Ontario) in the Cayman Islands. They sent over some beautiful Emile Henry cookware, plus truly spectacular seafood and other ingredients so we could make a seafood stew. It was HANDS DOWN the best meal I've ever made, with ultra-flavourful broth and tremendous seafood.
Best Toronto sushi: The Aburi-style sushi at Miku, located at Queen's Quay and Bay Street, serves up wonderful sushi of all types. Aburi is a style of sushi that involves a quick flame searing for added flavours and textures.
Best restaurant discovery, Ontario: The Red House in Waterloo is a tremendous spot. The calamari with chorizo was a killer, and the lamb spaghetti is an umami explosion. Chef Dan McCowan is a whiz, and a great guy to chat with. They created a nice, socially-distanced patio out back this year.
Best lobster dish: The lobster spoons at One Restaurant at the Hazelton Hotel in Toronto are large bits of prime lobster tail drenched in vermouth and butter. They're rich, decadent and delicious.
Most surprising patio: They've done a great job with renovations at the Holiday Inn Kingston-Waterfront. The bar makes a very good Mosow mule and there's a fine outdoor patio overlooking the harbour. They often have live entertainment (when allowed).
Best beef dish: The short rib the Eclipse Restaurant and Terrace at Deerhurst Resort near Huntsville, Ontario was smooth, rich and silky. The rooms in the new-ish Lakeside Lodge at the resort are lovely.
Best meals with a view: At the Four Seasons Bora Bora in Tahiti. Excellent food, and maybe one of the best views on the planet.
Best (and most beautiful) crab dish: The Fogo Island, Newfoundland crab at TWH, the restaurant at The Walper Hotel in Kitchener.
Best dessert: The chocolate souffle with vanilla bean ice cream at Citrin Restaurant in Santa Monica was terrific, as were the cocktails. We also loved the lamb bolognese with toasted breadcrumbs and the Maine scallops.
Most romantic patio: Boris Bistro in Montreal has a gorgeous outdoor dining spot that's fronted by the façade of an historic building, which makes it feel like your dining in the lobby, but surrounded by towering trees and plants and with the sky overhead. GM Benjamin Gil is a wonderful host.
About the Author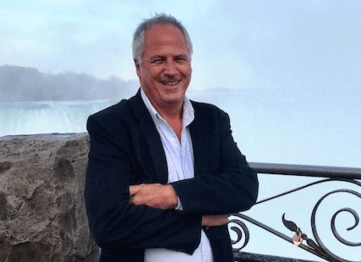 Jim Byers was travel editor for five years at the Toronto Star, which has the largest travel section in North America. "Canada's Travel Guy" is a sought-after expert in the industry and has recently published his first e-book "Ontario Escapes, 19: Places to Visit Right Now."  Jim also serves as Senior Editorial Director for TravelPulse Canada.