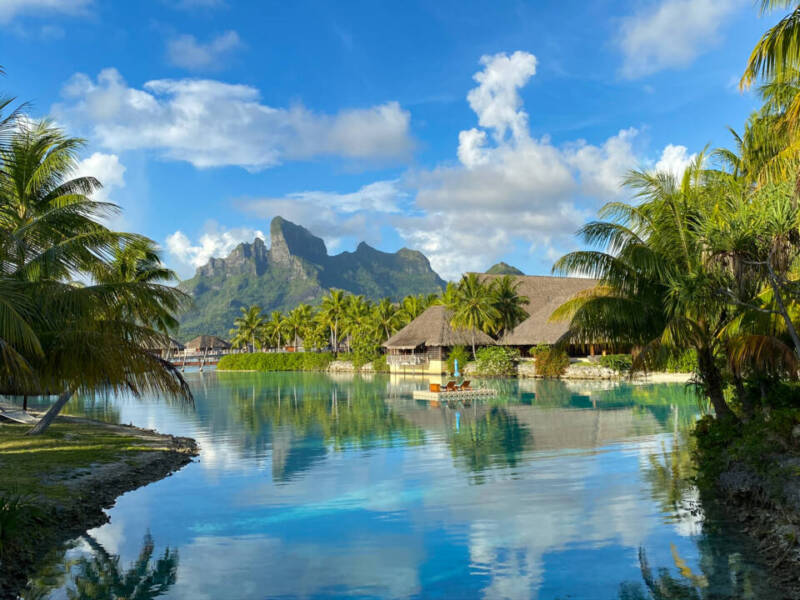 The Jimmy Awards For Best Travel in 2020: Hot Hotels and Dreamy Resorts
December 16, 2020 Jim Byers
It was a strange year, for sure. But I still managed to get in some pretty cool trips, for which I'm very thankful. Here's a look at my fave hotels and resorts for 2020.
Best hotel promotion: The Toronto Marriott City Centre has a great program whereby folks wanting some peace and quiet can rent out a luxury suite inside the Rogers Centre for the day. I took advantage of the deal and worked in a beautiful suite overlooking the stadium. Here's a link to our Canadian Travel News story.
Fave new hotel in New York City: The Kixby Hotel is a boutique property near Herald Square with a great vibe; comfortable and solid and welcoming, but sporting a trendy, youthful edge. A fantastic rooftop patio, and a great bar, too.
Best hotel swim-up bar: The Manava Suite Resort in Papeete, Tahiti. Beautiful sunsets, a fabulous pool and, yes, a swim-up bar. Good food and nice, spacious rooms, too.
Best Ontario hotel remake: The Walper Hotel, an historic property in Kitchener, Ontario that has attracted the area's elite for decades, has been given a sensational makeover and feels like a trendy Queen Street West spot in Toronto. Kudos to the design team.
Best Montreal hotel remake: They've done a tremendous job at the Hotel Le Germain in Montreal, with a sleek and stylish new look to the rooms, the lobby and the second floor restaurant (pictured here). Ask for one of the rooms with a round bed. And check out the old newspaper stories and Montreal history bits in the washrooms.
Best Toronto hotel remake: The Hazelton Hotel in Yorkville has been given a truly remarkable renovation. The lobby is one of the most striking in the city, and the new bar is gorgeous and fun.
Best bathrobes: The Fairmont Plaza Hotel in New York City invited my wife and I to an event while we were in town and gave us big, fluffy white bathrobes that could probably soak up half the Hudson River.
Best new Florida place to stay: Firefly Resort has a series of beautiful cottages in Cedar Key. Super quiet and fronting a pretty bay, it's run by a pair of very nice guys with great eyes for design. They also serve up fantastic coffee for you to make in your room. Just a tremendous place.
Best resort: The Four Seasons Bora Bora is luscious and luxurious; a beautiful and serene property with stunning overwater bungalows that rest over a crystal-blue lagoon. The food and service are impeccable, and the spa is sensational, complete with a partial glass floor that allows you to see small fish dart about as you get your treatment.
Best hotel rooftop: The Waldorf Astoria in Beverly Hills has a super-swanky rooftop patio, with great views of downtown Beverly Hills and posh, hillside homes.
Best Ontario hotel view: The patio at the JW Marriott The Rosseau Muskoka Resort and Spa (and many of the rooms) have spectacular views of Lake Rosseau from high on a rocky bluff.
Coolest, most remote hotel: If there's a more beautiful, tranquil setting for an inn than the one at Bonjouir Lodge Paradise in Tahiti (Tahiti Iti, to be precise), I've never seen it. The units aren't fancy, but there are deep green, craggy, jungle mountains all around and a clear, clean river a few meters up the road with a diving spot. The tropical gardens are thick with mangoes, bananas and other fruits, and there's an entire ocean of fresh fish right outside the door. The owners made fresh poisson cru (marinated fish with coconut milk) for us, and I loved the bathtub they have out on the dock. It would be a killer place for a soak under the stars. The lodge is reachable only by water. Unless maybe you have a parachute or want to hike through the jungle.
Biggest hotel surprise: The new Hyatt Place Toronto-Mississauga has lovely design elements and a gorgeous meeting/convention space. They picked a tough time to open but I think they'll be fine in the long run.
About the Author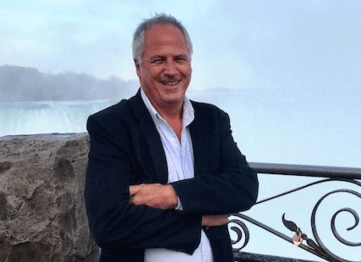 Jim Byers was travel editor for five years at the Toronto Star, which has the largest travel section in North America. "Canada's Travel Guy" is a sought-after expert in the industry and has recently published his first e-book "Ontario Escapes, 19: Places to Visit Right Now."  Jim also serves as Senior Editorial Director for TravelPulse Canada.