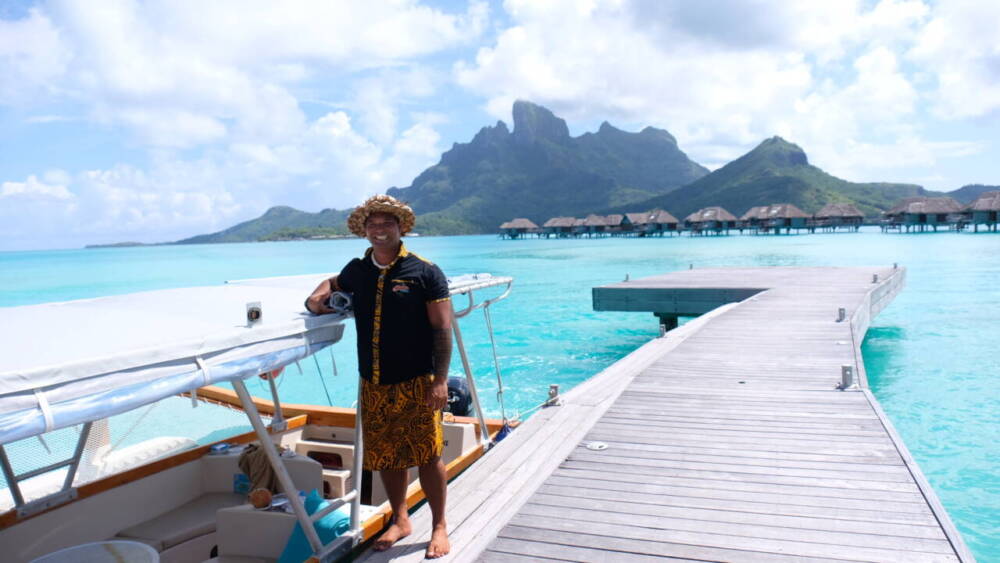 Billy Joel and Swimming With Sharks: More Jimmy Awards for 2020 Travel
December 17, 2020 Jim Byers
I've been presenting some of my fave travel experiences of the year this week. Today I focus on the best tours, attractions and entertainment from the year 2020. Yes, I really did swim with sharks. And, yes, I got to see Billy Joel perform live in New York City at Madison Square Garden. Here are some highlights.
Best helicopter tour: Our ride with the 1,000 Islands Helicopter Tours was truly spectacular. Our guide and pilot, Bill, was fun and engaging, and the views of the blue St. Lawrence River dotted with deep green islands and fancy cottages was mesmerizing. Our trip was organized by Omega Tours, which has a number of terrific Canadian and world trips and experiences you can try.
Best street art: They had a wonderful exhibit across the road from the Museum of Fine Arts in Montreal this summer, with Avenue du Musee painted in wavy bubbles and squiggly lines in all sorts of pastel shades, flanked by deep purple flowers.
Goofiest house: Safety Harbor, Florida (between Tampa and Dunedin) is home to a wildly decorated home called Whimzeyland that you can check out for free. You'll find everything from gardens and buildings with hundreds of bowling balls and wine bottles, a rainbow of artificial and real flowers, colourful mosaics and much more. Inside you'll find dozens pink and orange-haired troll dolls and plastic insects hanging from the ceiling, as well as old-time lunch boxes, jewelry, masks, stuffed animals and more. Virtually every inch of the walls and ceiling are glued with toys and colourful bits of art and plastic. It's so crammed with stuff, it's a wonder the owners can find a place to sit down.
Coolest art exhibit: The Immersive Van Gogh exhibit in the old Toronto Star press room at 1 Yonge St. is outstanding.
Best new Florida discovery: Oh, my, did I fall in love with Cedar Key. It's a tiny speck on the map that's quite isolated, almost 100 km's southwest of Gainesville and a good 20 minutes from the nearest highway, which isn't much of a highway. There are colourful buildings on stilts on the waterfront, fun restaurants, lovely places to stay and a super-chill vibe I just loved.
Best tour guide pun: Our guide for the Kingston Trolley Tour pointed out an old pumphouse near Lake Ontario. As we drove past she said the facility was a lot like Netflix. "Folks would pay a monthly fee and get unlimited streaming."
Best museum exhibit: The Waterloo Region Museum in Waterloo had a fine exhibit this year on the life and times of Nelson Mandela. Look ahead hint: THEMUSEUM in Kitchener next fall will host a Rolling Stones exhibit called Unzipped. It's the only Canadian stop on the exhibit's tour.
Best city tour: On Location Tours in New York City took my wife and I on a tremendous tour called Mrs. Maisel's Marvelous Tour of New York City, where we visited several places made famous in the Marvelous Mrs. Maisel TV show, including a tiny music shop and the famous butcher shop where she orders her brisket.
Best concert (okay, only concert) in Canada: We managed to see the Jim Cuddy Band perform at Burning Kiln winery in St. Williams, Ontario when the government was allowing gatherings of up to 100 people. We topped it off with a fun stay across the road at Long Point Eco-Adventures.
Best time imitating a super-hero: I got to try out the Marvel Avengers S.T.A.T.I.O.N. pop-up at Yorkdale Mall in Toronto in November. I hope they get it going again, as it's a great family activity. The website says they plan to re-open December 21, but check to be sure.
Most surprising art gallery: The Cummer Museum in Jacksonville, Florida has first-rate paintings and other art from around the world, not to mention a lovely garden with fountains, bright flowers and towering trees.
Best cultural boat tour: Nariihau Taruoura of Bora Bora Cultural Lagoon Tours gave us a tremendous ride around the lagoon at Bora Bora. We learned about the island and its people, swam with manta rays and harmless (thank goodness) black-tip sharks, paddled a Tahitian canoe (without tipping over) and enjoyed a fine, South Seas lunch in a shady spot on a quiet atoll, where his wife did most of the cooking. One of the best days of my life.
Best concert, U.S.: My wife and I splurged and bought upper, upper, upper row seats to see Billy Joel at Madison Square Garden in January. He was magnificent, and even had Jon Bon Jovi join him on stage for a couple tunes.
Best penitentiary tour: Our tour of the Kingston Penitentiary was terrific; a little depressing but very informative. Side note: our guide swore that his last name was Bullet.
Best Florida tour: Sue Colson, the deputy mayor of tiny Cedar Key, Florida, took me around the town on her golf cart to show me beautiful B&B's, lovely parks and other sights. She's a pistol, and very enthusiastic about her town. She also told me about the region's famous clam industry and explained how the little critters are grown. "They take the larvae and they treat them with hot and cold water. Then they spawn." She pauses for a minute. "They go pretty wild. It's like Woodstock."
About the Author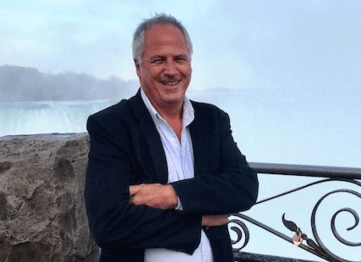 Jim Byers was travel editor for five years at the Toronto Star, which has the largest travel section in North America. "Canada's Travel Guy" is a sought-after expert in the industry and has recently published his first e-book "Ontario Escapes, 19: Places to Visit Right Now."  Jim also serves as Senior Editorial Director for TravelPulse Canada.