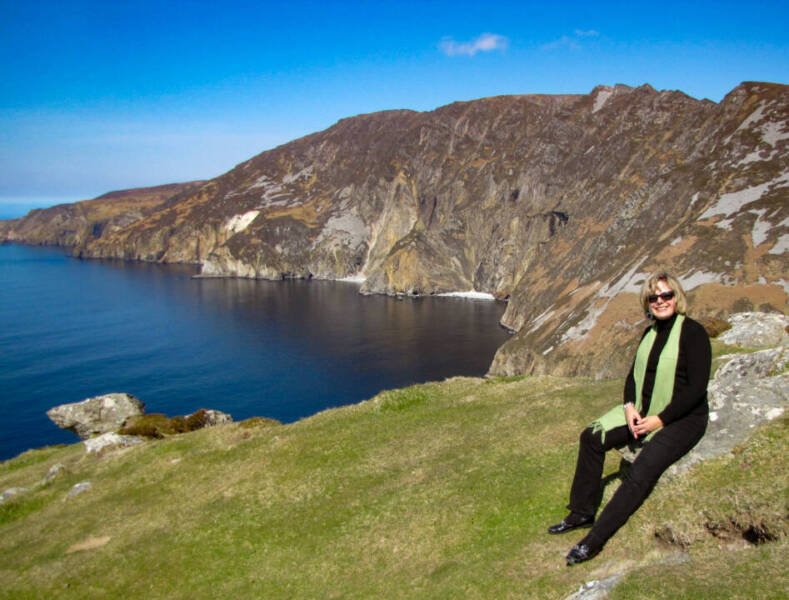 Ireland Named Best Destination in Europe For Seventh Straight Year
December 24, 2020 Jim Byers
Some destinations are one-hit wonders, rising up the charts out of nowhere and then quickly falling back. Others have remarkable staying power and remain, top of mind for years, and even decades, on end.
Ireland falls into the latter category, a country that attracts young and old, from luxury travellers to on-a-budget backpackers year after year. They've done it partly by embracing those things we all love about Ireland; magnificent coastlines, warm people and equally warm pubs with local bands playing a lively tune. But they've also embraced new trends, including cuisine (local food here has come a long, long way) and movie tourism (with sites from Star Wars, Game of Thrones, Harry Potter and many more).
It's paid off again, as this week Ireland was named the 2020 Travel Weekly Readers Choice award winner for the Best Destination in Europe.
Niall Gibbons, Tourism Ireland's Chief Executive, Niall Gibbons, said he was delighted to have Ireland win for the seventh year in a row.
"At the end of what has been a devastating year for travel and tourism, this accolade is some positive news," he said. "While we face immense uncertainty right now, hope is on the horizon in the form of vaccines.
"We look forward to a more positive and prosperous year in 2021 and accolades like this really help keep Ireland in the limelight for the right reasons," said Gibbons, a friendly fellow who often pops into Canada to boost the cause of Irish tourism.
I've only been once, but we had a marvellous visit for about 10 days in 2010. We started in Dublin, which was fantastic, then made our way over to Adare Manor in County Limerick. It's a marvellous, stone castle with tremendous food and one of Ireland's best golf courses. Adare Manor will host the prestigious Ryder Cup tournament in 2027.
Of course, we checked out the Cliffs of Moher, one of the top sights in Ireland. Even better than the view from above was a boat ride to the bottom of the cliffs.
From there we went north to lively Galway, one of my favourite cities in Ireland. It's big enough to be interesting but small enough to get familiar with. The King's Head pub is remarkable, and the g Hotel is a modern beauty.
We also ventured up to Ashford Castle, another remarkable stone palace in County Mayo, which has hosted some of the world's biggest celebrities and politicians over the years.
County Donegal doesn't get a lot of press, but it was one of my fave parts of the trip. Slieve League is home to some of the highest sea cliffs in Ireland, but when we were there we spotted maybe eight other people on a fabulous spring day; a stark contrast to the busloads of tourists who make their way to the Cliffs of Moher every day.
We fell in love with Northern Ireland, as well, and enjoyed a walk at The Giant's Steps and lunch at the magnificent Royal Portrush golf course.
Belfast was, I admit, a surprise. I knew I'd enjoy Dublin, but I found I really loved Belfast. The Cathedral Quarter is a bustling area with great shopping and fun pubs, such as the Spaniard. it's also home to the plush Merchant Hotel, which has a restaurant fashioned out of an old bank vault that features cherubs, gold ceilings and a bright overhead dome with a gorgeous chandelier. It might be the most decadent dining room I've ever been in.
We also loved our Black Cab tours, during which our guide explained the historic disputes between Protestants and Catholics, and we had a great time at the historic Crown Liquor Saloon.
A remarkable country, and very much deserving of the honours it seems to pile up year after year.
About the Author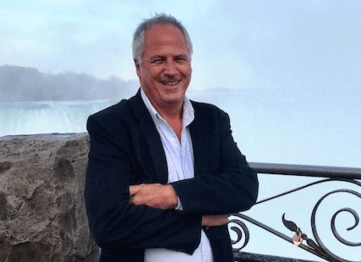 Jim Byers was travel editor for five years at the Toronto Star, which has the largest travel section in North America. "Canada's Travel Guy" is a sought-after expert in the industry and has recently published his first e-book "Ontario Escapes, 19: Places to Visit Right Now."  Jim also serves as Senior Editorial Director for TravelPulse Canada.